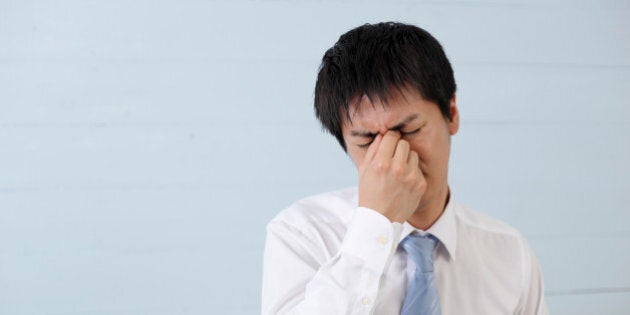 More than 1,000 Canadians will likely be exposed to legal action over unauthorized downloading of movies, observers of an ongoing court battle predict.
The Federal Court in Toronto resumed hearings this past week into a request by Voltage Pictures, maker of The Hurt Locker, to access internet subscriber information for some 2,000 IP addresses the filmmaker says it linked to unauthorized downloading of its movies. It's believed some 1,000 to 1,200 individuals are linked to those IP addresses.
Opponents of Voltage's move call the film company a "copyright troll" that has built a business model around threatening to sue small-time downloaders, in order to "extort" a settlement from them. The company argues it is only trying to enforce its copyright, which it can't do without the subscriber data.
All of the potential targets of lawsuits are subscribers of Ontario-based indie internet provider TekSavvy, which announced last December it was being taken to court to force the release of the accused subscribers' data.
The case is being closely watched by consumers' advocates because it is one of the first of its kind in Canada and the very first since the federal government instituted a new copyright law last year, limiting liability in cases of unauthorized downloading to $5,000 in non-commercial cases.
A "court order looks inevitable," tech blogger and occasional HuffPost contributor David Ellis wrote on his blog.
"Voltage made a good ... point that without the motion they can't enforce their copyrights," Teresa Murphy, head of the Canadian Gamers Organization, said in an email to HuffPost Canada.
But the court official presiding over the hearing expressed concerns that opening the door to legal action against such large numbers of people could swamp the courts.
Story continues below slideshow
Opponents of TekSavvy's move -- including the the Canadian Internet Policy and Public Interest Clinic (CIPPIC), which has gained intervenor status in the case -- argue the company has made a habit out of threatening to sue people over what they call flimsy evidence of copyright infringement.
According to documents collected by CIPPIC, Voltage has launched 22 copyright-related legal actions in the U.S. over the past three years, targeting as many as 28,000 individuals.
Observers said it's possible that even if the Federal Court grants Voltage its request, it will impose conditions in the form of "fence posts" that would prevent Voltage from sending out mass letters to identified subscribers, demanding money, or suing large numbers of them at once.
If that were to happen, observers say, it could dissuade Voltage from pursuing legal action, especially given the risk that a lawsuit under current copyright law could end up with nothing more than the minimum $100 payment in such cases.
Aalto said he would make a decision in the case "soon," according to Murphy.
The entertainment industry seems to have ramped up copyright efforts against Canadians recently. An industry copyright enforcement group, Canipre, last year said it had linked some one million Canadians to unauthorized downloads.