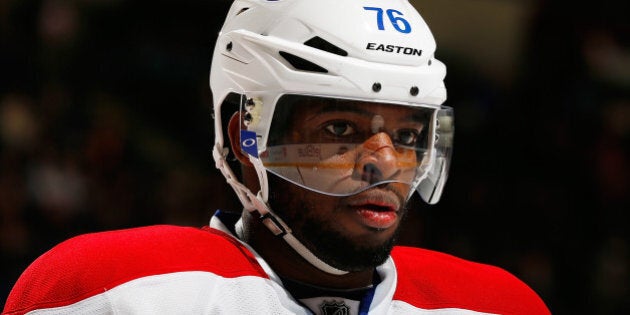 There was a time when Montrealers could overlook superficial and linguistic differences to rally around a groundbreaking sporting prodigy. Despite being black, anglophone and a foreigner, Jackie Robinson was, by all accounts, welcomed in Canada's then-largest city in 1946. Robinson played a single season with the Brooklyn Dodgers' farm team in La Métropole. He led The Montreal Royals to the Little World Series. More importantly, Robinson proved that there could be a willing white audience for a racially integrated baseball team. It was a stepping stone towards the MLB, where Robinson would break the colour line. The first African-American MLB player faced angry, intolerant crowds and colleagues alike.
In fact, it was quite the opposite. "I experienced no racism here. [...] The French-Canadian people welcomed us with open arms," said Robinson.
It's been documented that the Montreal fans would pay close attention to any ear-to-the-ground or press reports of racism or mistreatment Robinson and the Royals received when playing on the road. Fans of the Royals would voice their displeasure when that city's team visited Delorimier Stadium. [source: CBC]
That was then. This is now.
There's another black, anglophone sports prodigy in Montreal these days. P.K. Subban has electrified audiences, opened up a new stream of hockey fans, and brought the Montreal Canadians to contention in the playoffs.
But the Habs aren't bending over backwards to sign a Norris-trophy alum. In a familiar refrain, the Subbanator has the talent on which a winning team can be built for years to come, but, as Quebec sport writer Jeremy Filosa put it in 2013, there's a physical trait that can't be overlooked:
"Voilà que le Tricolore se retrouve aujourd'hui avec, dans ses rangs, peut-être le meilleur défenseur de la planète et il est noir. Pas un peu noir, il est très noir..."
"Now the Habs find themselves with, in their ranks, perhaps the best defenceman on the planet and he is black. Not just a little bit black, he is very dark-skinned black..."
Broadcaster and Hockey Night In Canada co-host Kevin Weekes took to Twitter to express his frustration on Subban's dragging contract negotiations.
Weekes, who was a professional hockey player and shares Subban's Caribbean extraction, believes there is trickery behind the scenes.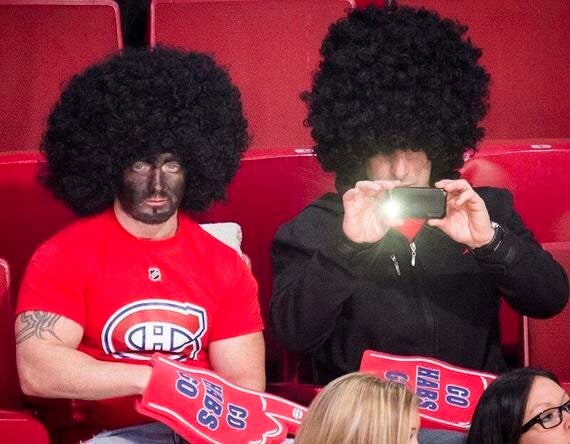 Subban has the pedigree, the poise and the personality to be a transcending figure à la Michael Jordan. He speaks proper English. He comes from a picture-perfect traditional family. He's never been in trouble with the law. A marketing dream...in the U.S.A. If the NHL played its cards right, Subban's forthcoming success could cement hockey's popularity among its least-represented groups and shape a new generation of diverse players and fans.
The social experiment of a hockey prodigy with dark chocolate skin in Canada has lasted long enough. Montreal is no longer the bastion of racial progress it once was. PK Subban should thank the Habs for the stepping stone years and move on to more culturally mature and inclusive locales.
Both U.S. coasts would serve as ideal launch pads for the second phase of Subban's career. They can promise something Canada can't -- unencumbered race-transcending support.