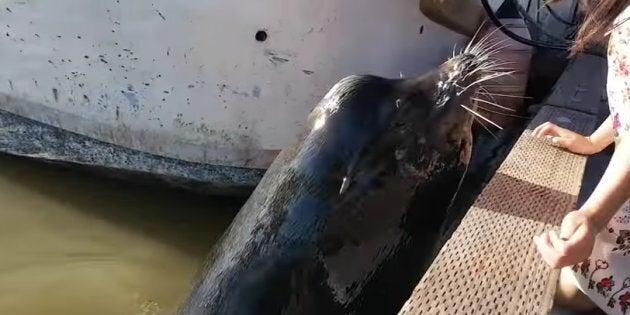 YouTube Canada has revealed the country's most popular videos for 2017, and this year's winner is the horrifying footage of a sea lion in B.C. swiftly pulling a little girl into the water.
It's easy to see why the video quickly went viral after it was uploaded in May. Take a look:
The incident took place at the Steveston Wharf in Richmond, B.C. Michael Fujiwara, the man who shot the video, told The Canadian Press at the time that he was just filming the creature swimming before it lunged at the girl.
"I was just panicking, actually," he said. "I've never seen anything like that before. I just didn't know how to react."
Viewers all over the world flocked to YouTube to watch the shocking footage. Since it was uploaded on May 20, the video has been seen more than 30 million times.
In second place on YouTube Canada's list is a video that doesn't have anything to do with the Great White North.
Eminem's fiery freestyle rap about U.S. President Donald Trump, which aired at the BET Awards, lit up the Internet in October. It's been viewed more than 40 million times since.
YouTube also ranked the most popular music videos of the year, as well as the top movie trailers.
"Star Wars: The Last Jedi" took the win for the latter category, while "Despacito" by Luis Fonsi topped the former — two results that will surprise absolutely nobody.