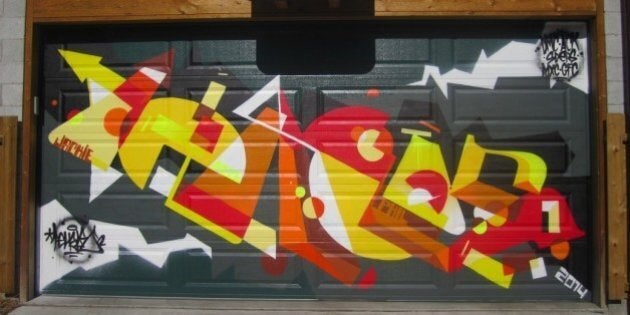 Take a walk through some alleyways in Toronto and you could see garage doors that rival what you'll find in art galleries.
Reddit user BTR781 posted photos from a few such garages that have been decorated with beautiful graffiti in the Pape-Danforth area in the city's east end.
The murals were created as part of a project promoted by Ward 29 Coun. Mary Fragedakis, which gave artists permission to paint murals in laneways on Eaton, Woodycrest and Langford Avenues.
A beautiful outdoor gallery of street art has resulted, as shown in the photos below.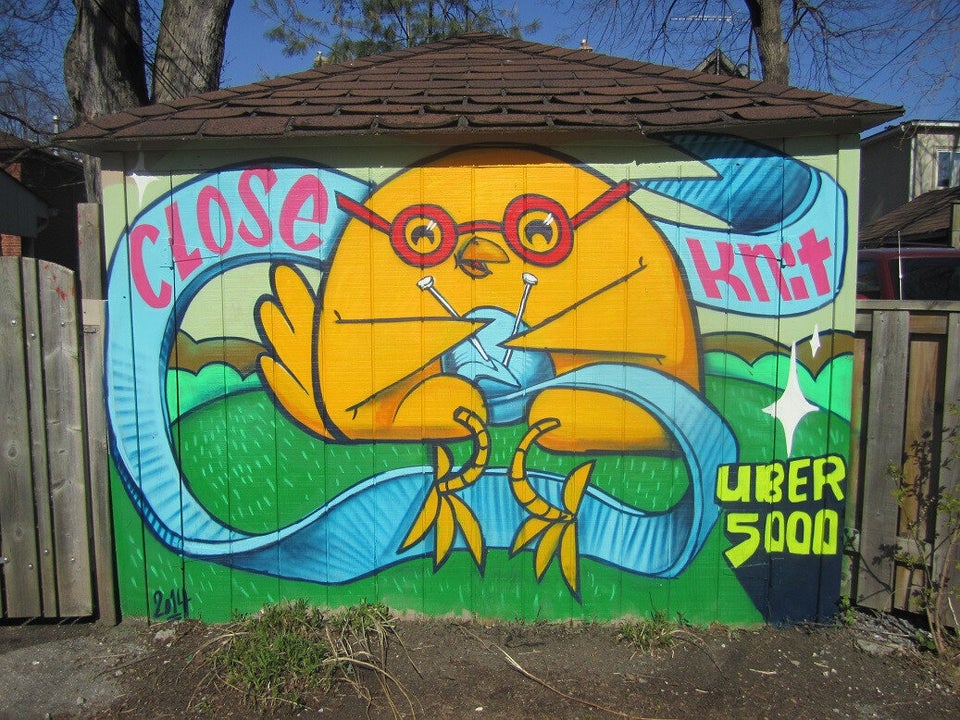 Garage Graffiti Art in Toronto
This isn't the first time that the city has backed an initiative to beautify garages. A similar concept was carried out near Bickford Park and in Trinity Bellwoods Park last year.
And back in 2012, the city supported the Cross Fit Graffiti Art Program, which brought together police and young street artists in an effort to beautify laneways in the west end, The Toronto Star reported.
Volunteers within the community asked 36 property owners along Brookfield Street and Ossington Avenue for permission to paint their garages. Most said yes.
"You get a beautiful laneway that's a tourist art gallery," said Const. Scott Mills, who helped to coordinate the project.
"It drives economic activity to the area because people will come down to see the laneway and the next thing you know they're shopping in the shops and you've got a vibrant atmosphere going on in your neighbourhood, all because of a laneway."
Another project has been carried out near Kenwood Avenue and Wychwood Avenue, where property owners who were sick of graffiti tagging covered 21 garages with murals as part of a "living art gallery," Yahoo! News reported in 2012.