2015 is just around the corner and so the team at Cheapflights.ca has gotten out its crystal ball for a peak at the travel year ahead. Read on for our thoughts on what trends will shape where we go and how we travel. And, as a bonus, we've thrown what our team has to say about some unexpected new travel hot spots for Canadians.
Canadians are going to get their fill of sports in 2015. With the Pan Am Games and Parapan Am Games coming to Toronto and the FIFA Women's World Cup is playing out in six host cities this summer, athletes, media and fans will turn Canada into a three month sports arena.
Besides giving sports lovers throughout the country great access to world-class competition, this summer of sports fits into the overall increase in attention to health, wellness and active living - and vacationing. More and more travellers are baking "wellness" into their getaways, going out of their way to nurture mind and body on their vacations. While high-end resorts are rolling out high-priced programs such as the newly launched Energy by Four Seasons, bargain hunters will seek out conventional and alternative therapies farther afield.
Mexico and Costa Rica are rising stars for stress-busting yoga and wellness getaways as well as places to get in touch with your inner athlete (surf camp anyone?). Further afield, Asian countries such as India, Thailand, Malaysia, Philippines, Singapore and Korea all have well-developed - and reasonably priced - retreats that offer a variety of massages (no, not that type) and spa treatments ranging from fish pedicures to python massages to butt facials and fat-transfer treatments that will give you a bum like Kim Kardashian. She may be doing her best to "break the Internet", but at least you won't be breaking the budget when it comes to looking after your body abroad.
WEARABLE TECH AND LOCATION-BASED SERVICES FOR TRAVEL GOING MAINSTREAM
Airlines are increasingly using wearable tech to engage directly with their passengers and provide efficient, targeted service throughout the journey - from check-in to baggage.
Virgin Atlantic held trials with Google Glass and Sony Smartwatches. Japan Airlines has been ahead of the curve too, equipping staff with smartwatches. In 2015 we'll see a greater rollout of this - in-flight as well as on the ground. For example, the Spanish airline Vueling has partnered with Sony to create the concept of a smartwatch-based boarding pass.
For the travellers themselves, high-quality wearable cameras such as GoPro and Autographer will continue to fuel social-media networks and mean that every single step of a vacation is documented.
On-the-go tech also translates to the ability to arrive in a city and find "just-in-time" deals on everything from tours to hotels to meals. This trend is increasing in popularity with budget-minded travellers who are not fixed on a particular hotel or plan and will trade predictability for affordability.
GREATER SEGMENTATION/PERSONALIZATION ON FLIGHTS
2015 is all about the "c" word - choice, choice, choice. Be on the lookout for opportunities to personalize and upgrade your flight. Airlines will create special pods in their economy classes giving families and couples greater privacy - if not oodles more legroom.
The U.K.s' Thomson Airways' newest jets will be featuring booth-style seating at the back of the plane that can accommodate four to six people. Duo-seating includes a third seat that can transform into a table. This follows Air New Zealand's Skycouch, which offers Premium Economy seating at something closer to Economy prices. Closer to home, JetBlue's new Mint class offers personal suites on flights between New York and both Los Angeles and San Francisco (with more routes coming) for prices far below traditional first class.
More airlines will offer the sort of perks once reserved for First-Class flyers. Think the Flying Nannies service and butlers on Etihad Airways' long-haul flights, although butlers for bargain hunters may be a ways off yet.
We're also betting that hotels will strive to differentiate themselves against peer-to-peer rental sites such as Airbnb with value-added services (concierges for example) and establish themselves as destinations in their own right. Expect more opt-in extras and "value packs" as hotels look to woo higher-spending customers. And the list of extra services will grow and grow from basics like kids go free to pet nannies, helicopter rides, tour tickets, children's activities, hangover butlers and staff to buff your sunglasses and gadgets. At the other end of the scale, sharing-economy accommodation sites will add higher end offering and features to compete with hotels.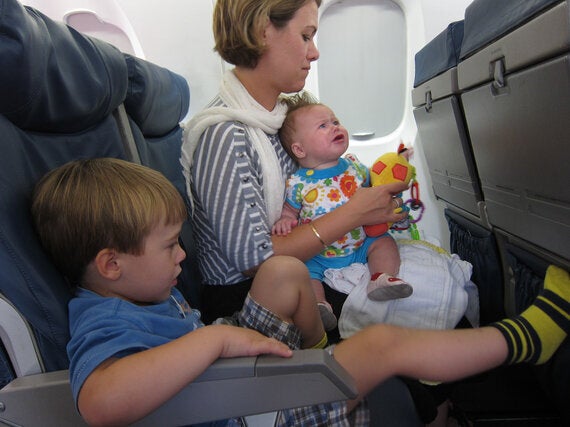 Image: Hey! Don't recline your seats that much (Lars Plougmann used under a Creative Commons ShareAlike license)
With power-up rules at some airports, omnipresent mobile tech, the potential for hacked boarding passes, seat defenders wielded by assertive passengers, the predominance of the in-flight selfie (taken with the near-ubiquitous selfie stick) and carry-on meals that often pack an odour punch all creating flash points for passenger conflict, we are expecting "Airtiquette" to be a major issue in 2015.
Airlines will be taking a zero-tolerance approach to air rage. Flight crews will be on the lookout for trouble and ready to bring in official help when they need it. However, to get ahead of issues, the airlines will get proactive, adapting the seats on their planes, creating alternate seating layouts, adding dual-level armrests and "smart" pockets to stow devices and charging "stations".
Food has always been part of both travel and celebrations but, increasingly, travel has become a way to celebrate cuisine. 2015 is a landmark year in this regard as the idea of a formal restaurant turns 250. The birth place of dinning out was (where else?) Paris. The year was 1765. The restaurateur was Monsieur Boulanger. And the house specialty was soup.
Fast forward to today and celebrity chefs, online reservations and reviews and a more mainstream "foodie" mentality have turned dinning into entertainment at home and on vacation. Cooking (and even extreme eating) shows spotlight the cuisine of cities and cultures around the world, making everything from destination cooking classes to celebrity chefs tours (on land and on cruise ships) and a renewed emphasis from airlines on food and beverage ready to be front and centre in 2015.
Along these same lines, expect sustainability and traceability to be high on the menu next year. Expo Milano 2015 will be the largest worldwide event ever, running from May 1 to October 31, drawing 22 million visitors from 130 countries (a billion people online) for food festivals and cultural celebrations.
TORTOLA, BRITISH VIRGIN ISLANDS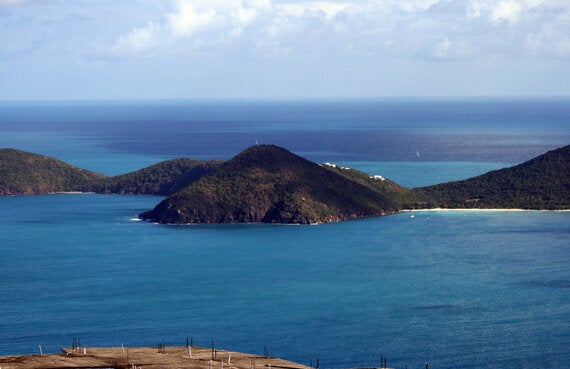 Disney is coming to this Caribbean sailing mecca. Not the Magic Kingdom but rather the cruise line. This is not the first line cruise line to make Tortola a port of call, but the negotiation to bring Disney to town (and woo more visits by other cruise lines - most notably Norwegian) has spurred construction of the Tortola Pier Park. The plans call for expanding the docking to accommodate larger ships and adding restaurants and shops to the waterfront, with Phase I slated for completion in early 2015. There are even reports of a taxi academy to improve passenger service.
Tortola has long been a launching point for charter sailing adventures, offering access to the BVI's protected waters, lovely anchorages, scenic snorkeling and diving and fun boating bars. However, we are already seeing signs of a new boost in popularity particularly with Canadians. It looks like classing up the waterfront and building out the infrastructure will put Tortola on the chart for more than just the hands-on sailing crowd. And Disney's marketing machine is just getting started!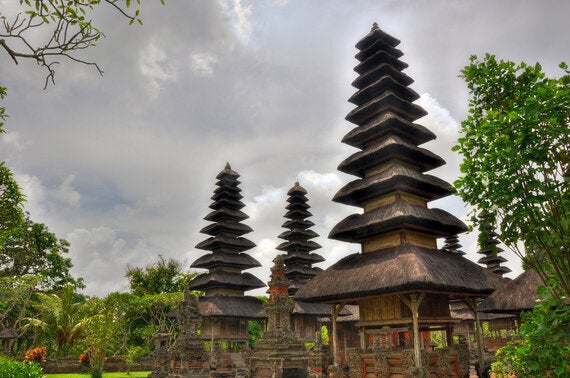 Canadian are starting to catch on to Asia and Australia's newest budget destination of choice. Bali is a postcard perfect Pacific island undergoing a boom of growth in new hotels and resorts at price points to meet every budget.
From serene beaches and iconic temples to an array of spas and a sizzling club scene, Bali has pretty close to everything under the sun. Its appeal is such that, rumour has it, "The Bachelor" will be taking some dates there in the upcoming season.
Flights from Canada. are becoming more frequent and affordable, but the eye-popping deals are from the host of bargain airlines out of Australia promising flights for well under $100.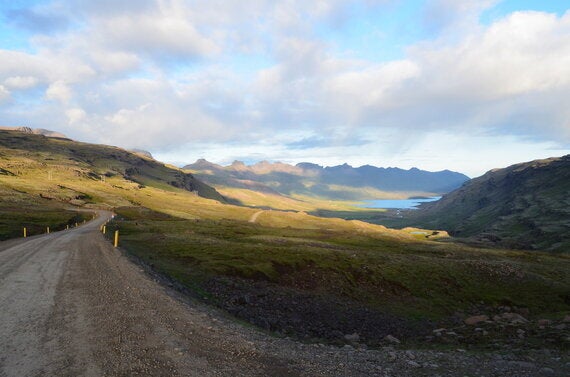 It's hard to be sure whether Walter Mitty, Wow Air or volcanos have done the most to out Iceland on travelers to-do lis. All we can say is that we it expect it to be a red hot (maybe even molten hot?) travel spot for 2015.
Iceland moved into a leading travel role when Ben Stiller hurls himself downhill on a skateboard past a sweeping mountainscape in "The Secret Life of Walter Mitty". This was a rare case of Iceland starring as itself rather than a fictitious land, awakening millions of viewers to its rugged beauty.
Insiders say, however, that tourism started its recent upswing in the wake of the 2010 eruption of the volcano Eyjafjallajökull, which made global headlines for causing the cancelation of more than 100,000 flights thanks to its ash clouds. While that volcano captured worldwide attention, the spewing of another volcano, Bardarbunga, this last August sparked a different flight trend - eruption sightseeing flights. Online videos of the Holuhraun Lava Field once again put Iceland center stage, showing it as a place like no other.
The one thing holding Iceland back as a destination, however, has been the expense. And now, rounding out the trifecta, we have Wow Air. This budget airline, based on Iceland, has now started to offer flights from the East Coast to Reykjavik starting at $99 each way. Look for other airlines to respond to the pricing pressure. And for opportunities to lay over for free for few days in Iceland on your next trip to Europe.
This historic island nation, part of the British Commonwealth, is a popular beach destination for Europeans. However, it's garnering increased attention on this side of the pond as well after the Jolie-Pitts bestowed the highest honour on the nation when they had a working honeymoon on the island of Gozo, filming "By the Sea".
And, if the Hollywood effect isn't enough, Malta is likely to get the royal treatment in 2015 as well. The Duchess of Cambridge was due to make her first solo overseas visit to the republic to mark 50 years of independence in September but pulled out due to severe morning sickness. Our U.K. experts predict that she will instead visit in with Royal Baby No. 2 in tow.
And, for the royal sweep, the Queen and her three heirs (Charles, William and George) are expected to attend the Commonwealth Heads of Government Meeting in Malta next November.
Lithuania will adopt the Euro on January 1, 2015, bringing the Baltic country into the single-currency club. There'll be no more messing around with litas. Prices are expected to rise - in line with other countries that joined the Euro - but visitors can expect plenty of bang for their buck.
Its beer is legendary, its cuisine hearty, cheap and local (tying into the Sustainable food trend) - Cepelinai (potato and meat dumplings) and Balandėliai or Little Doves (minced-meat-stuffed cabbage leaves) are national dishes. Its coast - the Curonian Spit - is UNESCO-listed and balmy in the summer time. And its culture comes with a side order of quirky.
Užupis is a bohemian, independent republic with a 12-man army and a statue of Frank Zappa (they tore down their statue of Lenin and replaced it with Zappa in the mid-1990s). Visitors to the independent country will be rewarded with a stamp in their passport, one of the best souvenirs for travellers.
Topographically speaking, we'll all be high in 2015. July will be 150 years since the first Matterhorn ascent and Zermatt is celebrating with open-air performances, festivals and sporting events. The Hörnli Hut, the starting point for a Matterhorn climb, will reopen after being refurbished. This 101-year-old Matterhorn mountain lodge stands at 3,260 metres above sea level.
As "The Sound of Music" marks its fiftieth year, Austria will be alive with the sounds of the Rodgers & Hammerstein's gem. Salzburg will host exhibitions, tours and sing-alongs.
And finally, the "Frozen" juggernaut will show no sign of slowing down in 2015. The global phenomenon may be set among the Scandinavian fjords, but with the Peak Walk in its infancy intrepid travellers can feast their eyes on the Matterhorn, Mont Blanc, Eiger, Mönch and Jungfrau feeling just like Anna when she conjured up her ice kingdom.