The next federal Conservative leader could face hurdles when it comes to attracting millennial and centrist voters, a new poll suggests.
On Tuesday, Abacus Data released results of a survey that tested support for the two main opposition parties currently in the process of finding new leaders. The numbers may be of particular interest to Tories who will learn in just a few days who will lead them into the next election.
While the poll suggests that the Conservatives' so-called accessible voter pool — those who would consider voting for the party in 2019 — is about where it stood in Stephen Harper's last year as party leader, there appears to be a glaring issue with younger voters.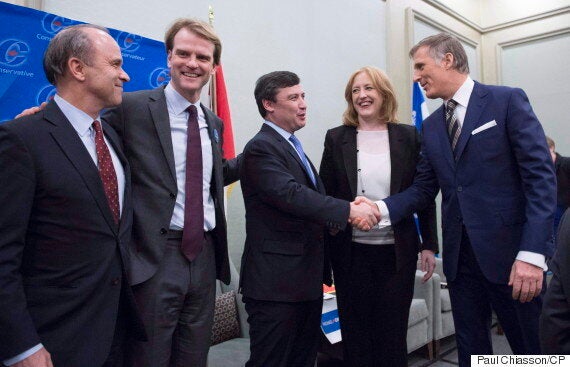 The poll suggests Tories currently trail Liberals by 16 percentage points among those aged 30-44 and a whopping 28 points among those under 30. The firm says that by 2019, millennial voters — those born between 1980 and 2000 — will represent the largest segment of the electorate.
While Conservatives have typically boasted an advantage among older voters, Abacus Data notes the next election will mark the first time in over 40 years that "Boomers will not make up the largest portion of the electorate."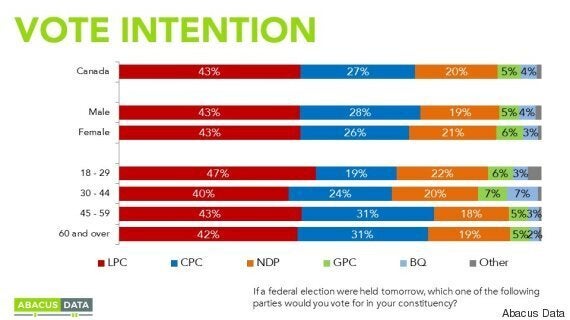 The poll also suggests Tories would finish in third among voters at the centre of the political spectrum, a segment Abacus Data says represents about half of Canadian voters.
Just 18 per cent of centrists support the Tories, compared to 22 per cent for New Democrats and 47 per cent for Liberals. Conservatives would, however, win the support of nearly 60 per cent of right-wing and centre-right voters.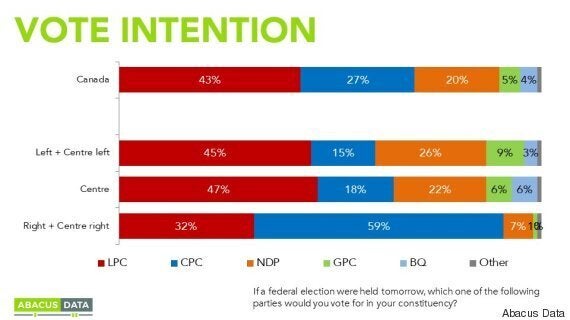 If an election were held today, the poll suggests Liberals would win 43 per cent of the vote, compared to 27 per cent for Conservatives and 20 per cent for the NDP.
Abacus Data CEO David Coletto says the numbers show the electorate is "shifting in a less Conservative-friendly direction," presenting challenges for the next Tory leader to expand the base.
"For the Conservatives, it's not enough to hope and pray they can run up the margins among Boomers and Gen Xers," Coletto told HuffPost Canada in an email. "They don't have to win Millennials, but they have to do better with them."
Coletto said that since Prime Minister Justin Trudeau remains fairly popular, there's no reason for voters to switch their preference right now.
"So in the absence of dissatisfaction, the Conservatives need to make a better offer to voters, especially those who don't identify on the right of the spectrum."
"For the Conservatives, it's not enough to hope and pray they can run up the margins among Boomers and Gen Xers."

— Abacus Data CEO David Coletto
Before he dropped out of the race, celebrity businessman Kevin O'Leary said attracting millennials into the Tory fold was a key motivation for his campaign. When he endorsed perceived front-runner Maxime Bernier last month, O'Leary charged that young Canadians have not experienced the "sunny ways" promised by the Trudeau Liberals.
"Just a bare lightbulb in their parents' basement, where they live because they're unemployed," O'Leary said.
But leadership hopeful Michael Chong has warned that Bernier's "extreme" focus on deregulation, privatization and slashing spending will hand the next election to Trudeau.
Listen to Follow-Up podcast interview with Tory leadership front-runner Maxime Bernier:
Some Tory contenders have proposed ideas specifically designed to court millennial voters.
Ontario MP Erin O'Toole, for example has proposed a program dubbed "Generation Kickstart," which would give young graduates an extra $100,000 in basic personal exemptions on taxes in their first three years out of school.
Former B.C. MP Andrew Saxton, meanwhile, has pitched a federal apprenticeship program similar to one in Switzerland that he believes would lower the youth unemployment rate.
The Abacus survey was conducted between May 10 and 12 among a random sample of 1,182 adult Canadians, chosen from a representative panel of 500,000. The firm says a similar poll would have a margin of error of 2.9 per cent, 19 times out of 20.
The next Tory leader will be revealed on May 27.
With a file from Althia Raj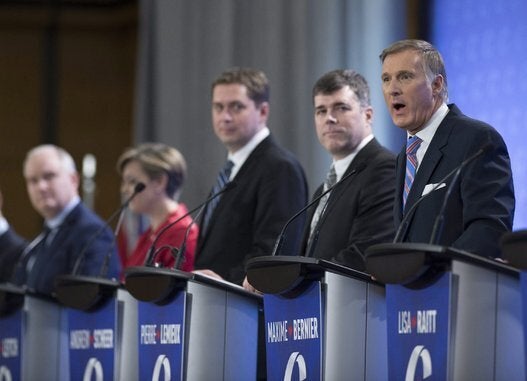 Conservative Leadership Candidates