My old air conditioner struggled loudly against last summer's mid-August heat. I was lounging on the couch, feeling nostalgic. A few weeks prior, my partner, Rowan, and I had celebrated our third anniversary together. They had just moved down the street with their other partner, and I was awaiting the beginning of my second year as a master's student at McGill University.
It was a time of change. I was homebound after a major surgery, the last I would have in a while. Although a few years before, I barely knew that transgender people existed, I was now specializing in trans law, frequently contributing to public conversations about trans issues, and would celebrate the third anniversary of my coming out as trans a few months later.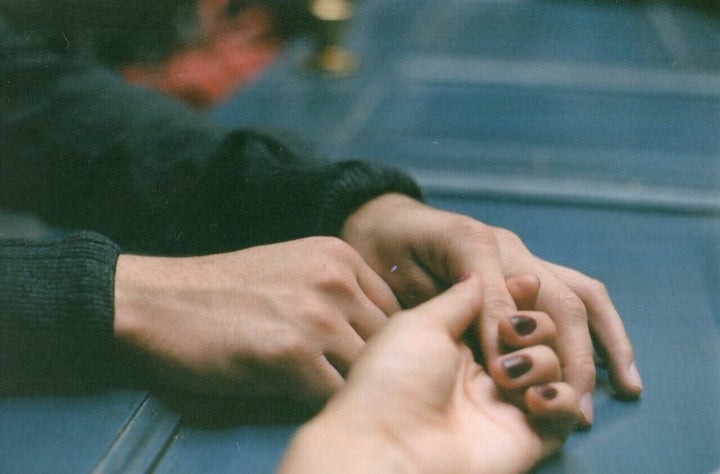 My transition felt like a success. I was finally happy, having found a sense of purpose in my identity. I funnelled into my work an energy that would allow me to become the first openly trans clerk at the Supreme Court of Canada — a position I am starting at the end of this summer.
The feeling that lingered with me the most was that I didn't get there on my own.
I had a whole community to thank for it, but most of all I had Rowan, my fellow trans, non-binary love; Rowan, who loved me and helped me uncover a side of me I didn't know. Rowan, without whom I wouldn't have become the person I am today.
It was in that headspace that I set pen to paper and wrote this letter to them.
I don't recall the thoughts lingering in my mind the day we met. But at the time, I certainly didn't foresee how radically my life would change for the better because of you.

You were the first trans person I met. I was never taught it was something you could be. Not really. Behind all the media representations was an aura of exoticism, of otherness that said: "It happens to others, it doesn't happen to you."

You taught me I could try out names and pronouns just because I wanted to. You gave me that rose-gold necklace of an "F" when I settled on "Florence" as a name, my favourite name since childhood. You taught me it was OK not to like my body when you held me in your arms in the shower after I admitted, to you — but also to myself — that I wanted breasts. And you taught me that it was OK not to be sure about anything, that you would love me no matter what.

It was scary. It still is.

But it was also worth it. With your help, I've flourished into a person who has purpose. I finally get to feel like I belong on this mess of a planet — however long left we have on it. Jacob Hale told us that cis people should always start with the following premise: "Trans lives are lived, hence livable." Your life was its proof for me, and my life can now be its proof for others.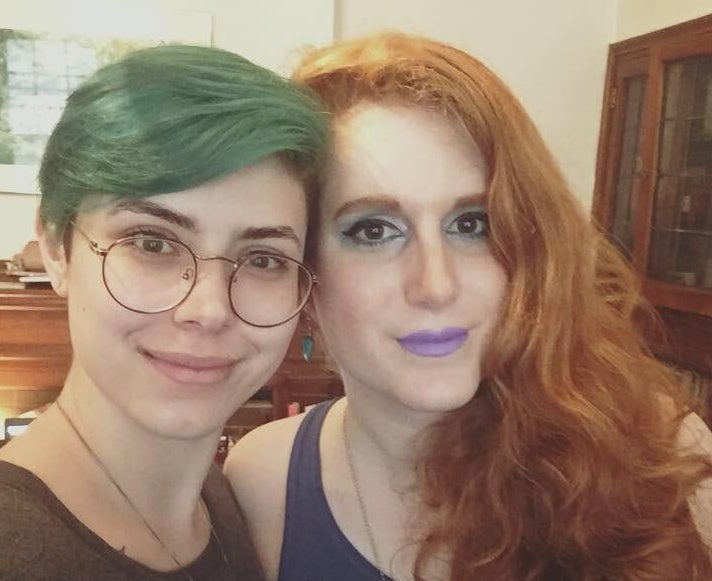 Maybe through us, others will also come out of their lifeless shells and claim their rightful place in the world. Because god knows we deserve one.

When we talk about important trans people, we forget those who have had the most impact on our communities: ourselves. Those who never made it onto TV, but who taught us to live. Those who gather us around a dinner table so we can feel accepted and loved at least somewhere. Those who don't get a bunch of hugs and hellos when they show up to the march, but who'll be the first to show up when you're having a hard time.

I have a new tattoo. I got it two weeks ago. It says "t4t." Trans for trans. It's a promise to love trans people above all else. Torrey Peters puts it so elegantly: "A girl could be your worst enemy, the girl you wouldn't piss on to put out a fire, but if she's trans, you're gonna offer her your bed, you're gonna share your last hormone shot."

It's not easy and we don't always do it. Maybe we don't even do it most of the time. But it's what I want for us.

The tattoo, I got it for you. I got it for all the trans people in my life. I got it because you make me want to live. You make me want to kick ass and take names, if only so I can be as kickass as you.

It's not easy to love. But I love you more than I've loved anyone before, because you've freed me.

It hasn't been an easy road. Between depression, anxiety, name changes, hormones and a society that continues to hate us, we've come a long way since we met, now three years ago. Along the way, we found family in each other. I will always be grateful for that.

We've made it three years. Maybe we'll make it another three, six, eight, 10, 20, 30. Or maybe not — though we'll always be family even if we hate each other. But no one can take away from us the things we learned along the way. No one can take away from me the most brilliant, important lesson I have ever learned: "It happens to others, and it can happen to me."

I am trans, like you, and I am proud.
My life has continued to evolve in the year since I wrote this. I've continued to contribute to public debates and received recognition for my academic work. I'm at an exciting juncture in my life, between finishing my master's, undertaking the one-year clerkship at the Supreme Court, and applying to doctoral programs for the following year.
If anything, my life is richer now than it was a year ago. I've made new friends. I've loved new people. I've lived.
Rowan and I are still together. They recently got engaged to their other partner. I won't see them as much once I move away, but I still love them dearly.
We often hear about how difficult life as a trans person can be, but we rarely read about how amazing it can be. Trans life is hard, but it is also full of love, full of life, full of community.
We shouldn't forget that. I wouldn't trade it for anything.
Have a personal story you'd like to share on HuffPost Canada? You can find more information here on how to pitch and contact us.