Representatives from the Canadian government are currently in Warsaw for COP-19, the annual UN Climate Change Conference. Expectations for Canada at this conference are low. Due to the Harper government's refusal to take climate change seriously, Canada's voice has been sidelined at past COP meetings and our reputation as an international leader on environmental issues has plummeted. We've been regularly shamed by the international community, receiving the ignominious "Fossil of the Year" title five years in a row.
New Democrats support a fair, ambitious and binding international agreement and have been clear Canada that must start showing leadership in the fight against climate change. The Conservatives' attacks on science that is fundamental to addressing climate change, and their refusal to provide any real support for alternative, non-polluting energy sources will cost this country for generations to come.
As you can imagine, the Conservatives have a lot to answer for. In 2009, they agreed to reduce Canada's greenhouse gas (GHG) emissions to the weak target of 17 per cent below 2005 levels by 2020. Despite robotic assertions from consecutive Environment Ministers that the Conservative government was "taking action" on climate change, a damning Environment Canada Emissions Trends report recently revealed that Canada is not even close to meeting its Copenhagen emissions reduction commitments. Even new measures won't bring us to our targets which the Conservatives have reduced by 90 per cent since they took office in 2006.
As if the Conservatives' repeated failure to meet their own weak targets wasn't bad enough, they have also fallen short on a 2009 pledge to provide financing to help developing countries mitigate and adapt to the devastating effects of climate change.
Monetary assistance to help developing countries deal with climate change not only makes sense -- it's the ethical thing to do. Climate change isn't constrained by geographic borders and developing countries are usually the hardest hit by the impacts of global warming.
A recently leaked draft report from the Nobel Prize-winning Intergovernmental Panel on Climate Change confirms that climate change exacerbates threats to our health; land; food and water security; and increases the likelihood of violent conflict due to poverty and economic fragility. As one of the world's highest per capita emitters of GHGs, Canada should be doing its part to help the most susceptible countries face the environmental and human shocks of climate change.
In the COP conferences following Copenhagen, Canada joined 22 other developed countries in promising an initial $32.9 billion (U.S.) for "fast-start financing" to address the needs of developing countries. Copenhagen conference attendees agreed to raise a total of $100 billion (US) by 2020.
Thus far, Canada has contributed four per cent of the $30 billion "fast-start" commitment, a fair contribution for a country of its size. A closer look however, raises serious questions about how Canada's "fast-start" financing is being distributed.
The funds that Canada contributes are 74 per cent loans, meaning that most of the money that we "commit" to helping developing countries will in fact be repaid.
In contrast, countries like Australia and Norway have ensured that 100 per cent of their "fast-start" finance funding was delivered in the form of grants. There are serious global concerns about the effectiveness and long-term costs of Canada's "commitments" as finance loans can add to developing countries' debt loads, thereby doing more harm than good.
To date, the Conservative government has been silent on whether it intends to contribute to the next tranche of funding. This needs to be made clear and soon. Further, the Conservatives should also encourage groups like industry and the private sector to contribute.
In two years, world leaders on environmental issues will meet in Paris to lay down the framework for fighting climate change in the future. Having a seat at the table is crucial because of the long-term economic and trade implications; the environmental repercussions; and the effect on Canada's reputation as a world leader.
With that seat comes the responsibility to stop acting like a fossil. Living up to our international climate change agreements and making sustainability a priority will prepare Canada for future environmental and economic realities. New Democrats know that we have a collective responsibility to pass on a healthy planet to future generations. We will continue to fight to make that happen.
The question remains: why should the rest of the world take the Conservative government seriously in Warsaw or next year in Lima or in Paris in 2015? As it stands now, their actions on everything from emissions regulations to climate finance aren't living up to the standards of the international community, or the standards that Canadians deserve.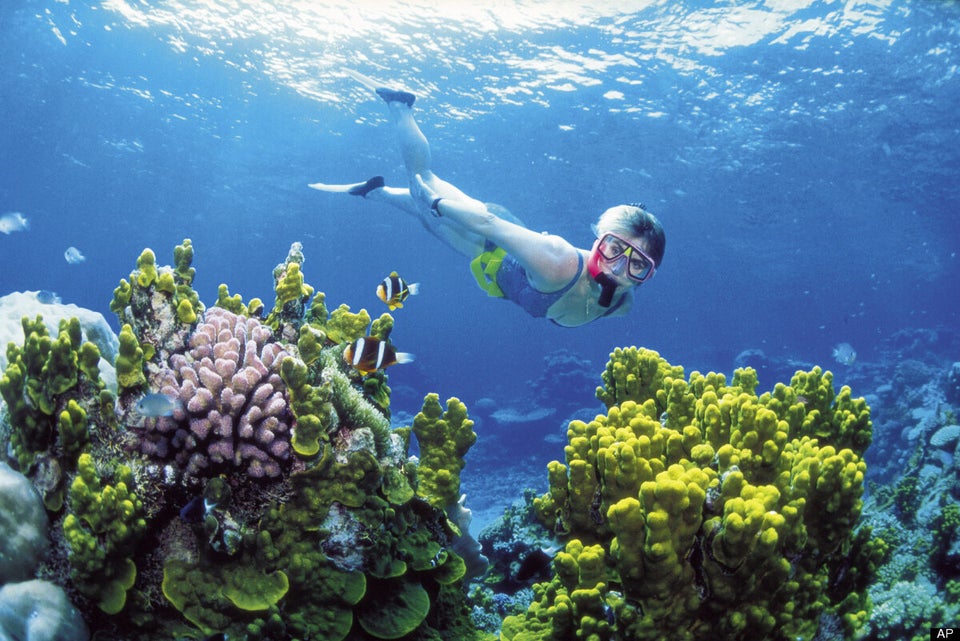 What Climate Change Just Might Ruin