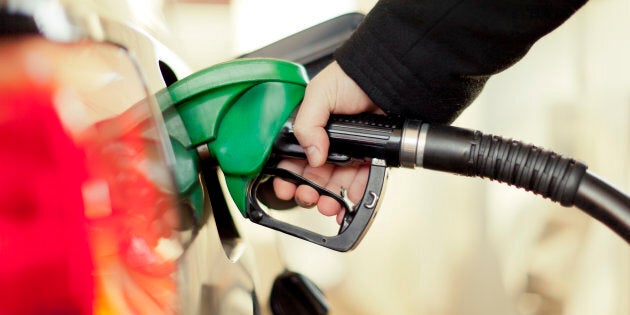 Gas prices in Vancouver just hit an all-time high.
GasBuddy.com price analyst Dan McTeague told CKNW radio station that Vancouver's prices beat the previous record held by Los Angeles in 2008, and "it looks like these prices are here to stay."
"The 1.619 represents the single largest price point ever paid at any gas station, or any regional gas station across North America in the history of fuel," McTeague said.
"For the week ahead, Vancouver's record price of 161.9 cents a litre (will) likely hold until Thursday and fall slightly thereafter with Victoria keeping pace within 6 cents of Metro Vancouver," McTeague wrote in a press release Monday.
Kent Group Ltd. senior vice-president and Canadian fuel market analyst Michael Ervin said he doesn't expect prices to rise much more than they already have this summer. But he doesn't see any relief in sight until demand slows in the fall.
Ervin said Vancouver prices are higher than most other regions in Canada, but he doesn't think the difference is currently higher than normal.
Across the country, the average price of regular gasoline at noon on Monday was about $1.33 per litre, up 22 cents from the average of $1.11 per litre at the same time last year, according to GasBuddy.com.
Gas prices in Masset, B.C. also jumped by five cents per litre overnight Saturday to 173.3 cents per litre, according to CBC News.
"We're into uncharted territory here and extremely expensive for pretty much everyone," he told CBC News.
McTeague told CKNW the price is due to a variety of factors, but the Trans Mountain pipeline expansion delays are not helping.
With files from The Canadian Press