Vancouver's housing starts dipped slightly in December 2012 from the previous month, continuing a downward trend for the city's real estate market.
The Canadian Mortgage and Housing Corp. (CMHC) reported Wednesday that there were 14,722 December housing starts in the Vancouver area, down from 15,056 in November.
"Multiple-family starts fuelled growth in new home construction in 2012," Robyn Adamache, CMHC market analyst for Vancouver, said in a Wednesday news release. "However, both single-detached and multiple-family starts were trending lower at the end of the year."
Actual housing starts were 1,187 in December, down from 1,199 in the previous year. That includes a drop in single-detached housing starts from 313 in 2011 to 251 in 2012 and a rise in multiple-family housing units from 886 to 936.
The drop was most pronounced in Surrey, with Richmond a close second. The District of Langley also experienced a significant drop.
While most urban centres saw drops in housing starts, the City of Burnaby actually saw an increase from 36 in 2011 to 322 in 2012, more than any other community in the Vancouver area.
The Vancouver trend was consistent with British Columbia, which saw overall housing starts fall from 22,043 units in November to 20,227 in December.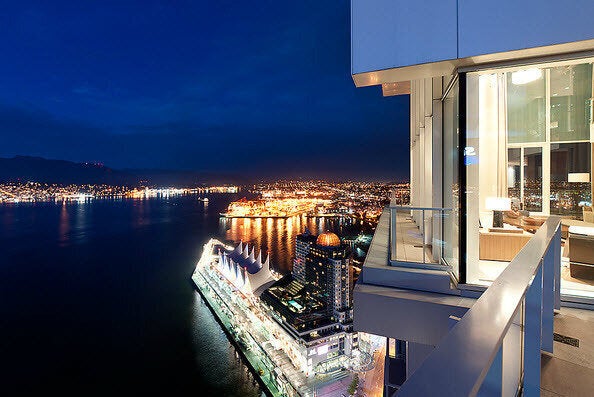 B.C.'s Most Expensive Condos (December 2012)