Olympics super-fans, your time is now.
The 2016 Summer Games will see more than 10,000 athletes compete in 306 Olympic events over 16 days in Rio de Janeiro, Brazil. Canadians, of course, will be watching and cheering on their athletes.
CBC is back again as the official Olympic broadcaster in Canada and they've kicked things up to make their Rio 2016 coverage more immediate than it's ever been before.
If you happen to miss an important match, live coverage will be available on-demand via their website until December.
Catch live events on your smartphone or tablet with the CBC Rio 2016 app. While you're there, explore the 360 virtual reality coverage that allows fans to watch the games as if they're sitting in the stadium.
Instagram
You can follow the official Rio Olympics Instagram account (@rio2016) to stay up to date with what's happening in Rio. Instagram will feature NBC Olympics commentators and athletes on its own account and show highlights of NBC videos throughout its Search & Explore video channels.
If you prefer the traditional means of watching the games, sports commentator veterans Ron Maclean and Scott Russell return to host the broadcast on CBC. Also expect to see guest analysts and retired Olympians, including Clara Hughes and Donovan Bailey, on the panel.
Where can I watch my favourite sport?
Sportsnet and TSN have sub-licensing rights and will be airing Olympic events alongside CBC.
CBC: Athletics, Canoe/Kayak, Diving, Rowing, Swimming
Sportsnet: Field Hockey, Gymnastics, Taekwondo, Tennis, Volleyball
TSN: Basketball, Cycling (Road), Golf, Judo, Rugby, Wrestling
**Soccer, Beach Volleyball and Boxing will be aired on all three networks
Olympic Games Morning 7a.m. - 12p.m. ET (4 a.m. to 9 a.m. PT)
Olympic Games Daytime 12p.m. - 6p.m. ET (9 a.m. to 3 p.m. PT)
Olympic Games Primetime 6p.m .- 1a.m. ET (3 p.m. to 10 p.m. PT)
With files from Thomas Lipe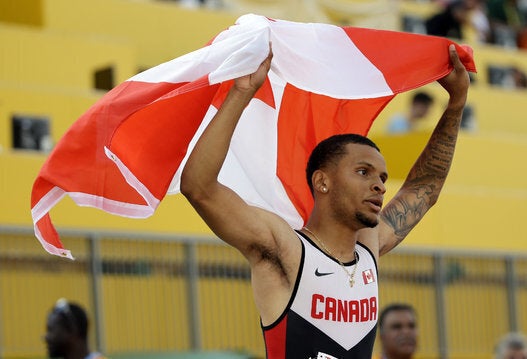 Canadian Athletes To Watch At Rio Olympics 2016