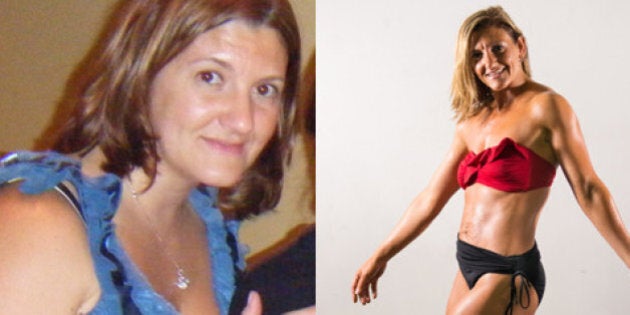 WHO: Rosie Metayer, personal trainer specialist
By The Numbers: 186 pounds at my starting point, and currently 133, total weight loss 53 pounds.
The Weight Gain: Growing up I was always very slim and athletic up until I was married. I was about 145 pounds, which apparently according to my family suited me at that time because I was too "skinny."
The Final Straw: I just wasn't happy with how I looked and the weight I was at. We were planning our one year wedding anniversary trip to Italy, and I wasn't happy with my shopping experience looking for bathing suits. At that point, I yearned so badly to be that young girl in high school who was slim, athletic and attractive. I just felt gross and not to my standards, I knew what I was then and I knew I wanted my "old me" back.
I always worried about health, as my dad was a diabetic and heart disease was in the family.
When my mother said my ass looked rather big and plump, that was it. I cut back on carbs and junk and increased my cardio and weights and things started to change.
Story Continues Below. Check out more of our inspiring weight loss stories: