The running joke in Vancouver is that there is a Starbucks on every corner. Now, a local company is trying to revolutionize the industry with something you may not have heard of: coffee leaf tea.
Don't let the name fool you: it's not meant as a replacement for coffee, but rather as a new kind of tea that just happens to be steeped from a familiar plant.
Coffee leaf tea has more antioxidants than green tea and has approximately the same amount of caffeine as decaf coffee. It has the body of a black tea, but without the bitterness and acidity. An added bonus? Buying it helps overseas coffee farmers in countries like Nicaragua make a year-round living.
"The coffee bean is the second-most traded commodity on the planet — behind crude oil — and for some reason no one has even bothered to use the leaves for a product," Max Rivest, who runs Wize Monkey with his business partner Arnaud Petitvallet, told The Huffington Post B.C. in an interview.
"Imagine a parallel universe where someone made the decision to market the leaves 200 years ago instead of the beans — the coffee industry would be exponentially bigger, considering the fact that it has zero seasonality."
Because the bean harvest season is so short, coffee farms are only profitable three months out of the year — resulting in 90 per cent of a farm's staff without work for the other nine months. In comparison, the leaves of the coffee plant can be harvested all year round, resulting in sustainable and continuous work for those involved.
When the coffee bean was discovered in the 1800s, caffeine hit a "massive wave," Rivest says. As the obsession with caffeine grew, the "leaf itself was put aside — they never thought they could do anything with it."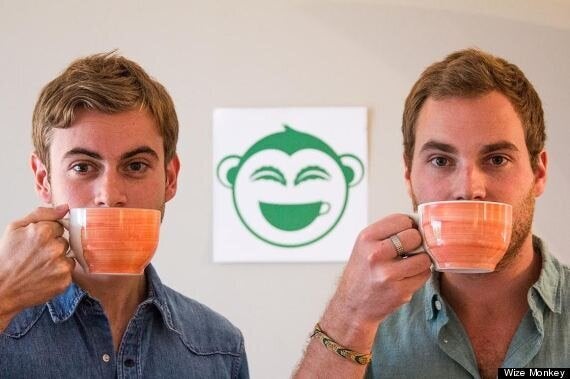 Rivest and Petitvallet began looking into coffee leaf tea as a project when they were in grad school in France. But they soon realized the value of pursuing it outside of the lecture hall.
"We did a little research and discovered that the coffee industry is so seasonal, it's so volatile," says Rivest. "We realized, 'We should really do this. It could make a huge impact.'"
The past year has seen them spend three months in Nicaragua to find a producer as well as doing tests to ensure Health Canada would approve the product.
Research on coffee leaf tea has shown some surprising health benefits. It has 17 per cent more antioxidants than green tea, for example, including high levels of a natural chemical known to lower cholesterol and the risk of diabetes.
Now the duo is launching a Kickstarter campaign to help them expand production. (A launch party is being held Friday, Nov. 7 at Kafka's Cafe in Vancouver.)
Rivest says that if coffee leaf tea takes off, it could boost the coffee industry by 200 per cent in the next five years.
"We just don't understand why this hasn't happened [yet]," he says. "It's such a powerful idea."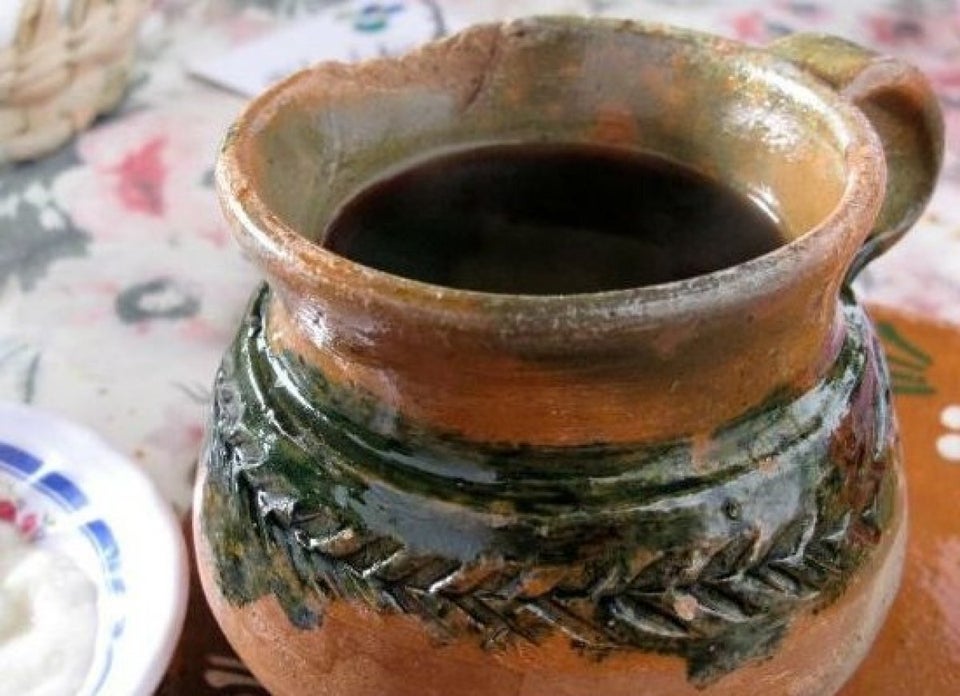 5 Ways to Drink Coffee Around the World