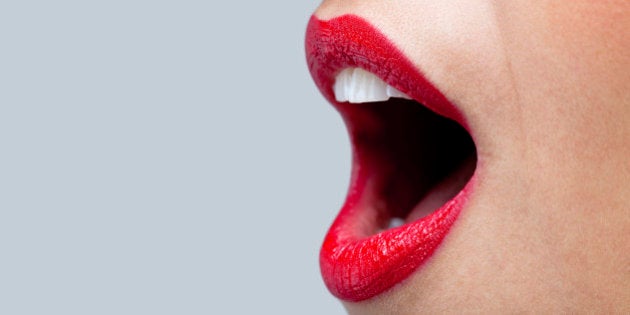 One Red Lipstick, both the book and documentary, is about resilience. It's about how women when faced with challenges and obstacles, grit their teeth, and ploughed on, not letting the "stuff" of life hold them back.
They were determined that what had happened wasn't going to stop them. Detours perhaps, a change of direction maybe, and for sure whatever happened to them would shape who they became, but it wasn't their identity, it wasn't their claim to fame.
So how did they do it? How did they build their resilience muscle? Well with any muscle it gets stronger, the more you use it. And certainly that was a factor, but as I heard the stories I am struck by their ability to not feel sorry for themselves. A "pity" party was not on the cards for them. No way.
Instead, they took a pragmatic approach. They stepped back and looked at the big picture and reflected on what they could do to change the situation. For Andreea it was choosing not to go ahead with a big business deal, but instead getting back to basics and what she loved to do, rather than build an empire that she'd have to manage. Sometimes bigger isn't always best.
For Fay when her husband became seriously disabled, she was thrown into the breadwinner role in order to support her husband and three children. She drew on her skills and interests and opened a yoga and wellness centre near her home, as gone were the days when she could travel globally for her corporate job. She knew she had to just get on with it.
Another common core is the support mechanism in place. These women had friends and family who were there for them when the chips were down, such as the financial and emotional support Michele received when she was close to bankruptcy.
But it was different for Svetlana. Her story demonstrates her true courage in coming to the U.S. from Russia, with no English and no money. She had a dollar in her pocket. But there must have been something that shone about her, because everywhere she went, people came to her rescue, showing kindness to a stranger. In turn, she now makes a point of paying it forward.
Many of the women in the book were from immigrant backgrounds. They'd seen first hand the hard work involved in getting ahead in a new country. Tenacity was in their DNA and from watching their parents, they knew all about taking risks.
Often these curve balls come out in left field, and it would be all too easy to let yourself get buried in the grief -- the loss of whatever was now gone from your life. Being stuck wasn't an option for the women in One Red Lipstick, and relying on their intuition and gut feel of what to do next, they'd move on. Granted sometimes a few steps backwards, but they're moving, they are getting on with their lives.
The challenges vary and range from the confidence required to stick with a business that doesn't seem to be going anywhere to dealing with a life-threatening illness to striving for success after teen pregnancy.
But it's not a competition as to who has the most challenging lot in life. Let's face it none of us knows what is around the corner, and far better that we support one another as best we can.
And that's really what Spenser Chapple wants. She'd love to see a global movement where women drop the masks and share the triumphs AND the trials. A movement that is authentic, real and meaningful.
What do you think? Is this the naivety of the 20-something Spenser who started the One Red Lipstick project, or can we make it happen?
One Red Lipstick, the book will be officially launched on International Women's Day and the documentary will premiere on May 17.
Follow HuffPost Canada Blogs on Facebook