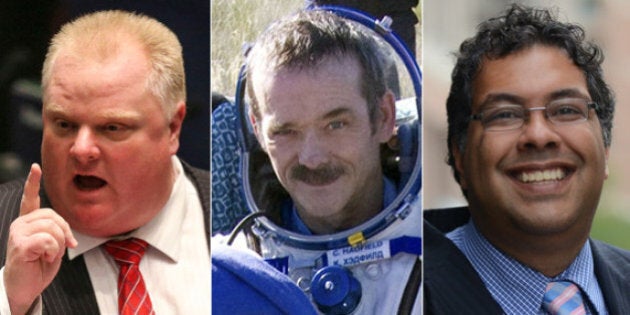 It's time for you to help us select our Newsmaker of the Year. We've shortlisted four Canadians who made more than their fair share of headlines in 2013.
Does good news prevail? Is it Chris Hadfield, the high-flying astronaut who sparked curiosity across the country and around the world? What about Naheed Nenshi, the mayor that some people were comparing to a superhero during Calgary's summer flooding?
Or does scandal pay the bills? Toronto Mayor Rob Ford has been generating sordid headlines that wouldn't be out of place in a season of the Wire. Don't forget the trio of senators that have made Canadians notice the senate and caused their fair share of headaches for the Prime Minister.
Have your say on social media or our poll at the bottom of this story. We'll be tabulating your votes in the poll, we'll also be tracking your votes on Facebook and Twitter. You can also try to sway your fellow readers in the comments.
A brief case for all four A crack cocaine confession, possible police surveillance and a seeming ability to survive political and personal body blows that would destroy the career of almost any politician, Toronto Mayor Rob Ford have given media, comedians and even ordinary citizens plenty to talk and write about this year. Yes, he's the mayor of Canada's largest city but when was the last time a Canadian mayor become the punchline for a Saturday Night Live segment and the subject of a David Letterman Top 10 list?
Fave or RT the tweet below to cast your vote: Space exploration and science needs its ambassadors. In the 1960s it was names like Armstrong and Aldrin. Today it's people like Chris Hadfield. During his time aboard the International Space Station, Hadfield revealed not just the day-to-day life of an astronaut but pointed his camera towards the planet below and showed us what our cities, towns and homes look like from all the way up there. Hadfield wrote that he was inspired by the Apollo missions. We bet that his work has inspired a generation of new scientists and explorers.
Fave or RT the tweet below to cast your vote: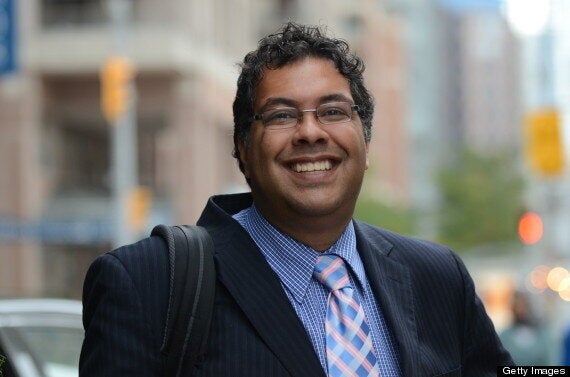 For many cynicism is the default mode in politics. But once in a while a political figure emerges that changes those attitudes. Calgary Mayor Naheed Nenshi might be one of those politicians. This summer, while Calgary faced one of the worst disasters in that city's history, mayor Nenshi was an inspiring figure. Rallying workers to help save their city, keeping media and citizens informed and generally being a model for what a leader should be in a time of crisis. Canada needs more politicians like him.
Fave or RT the tweet below to cast your vote: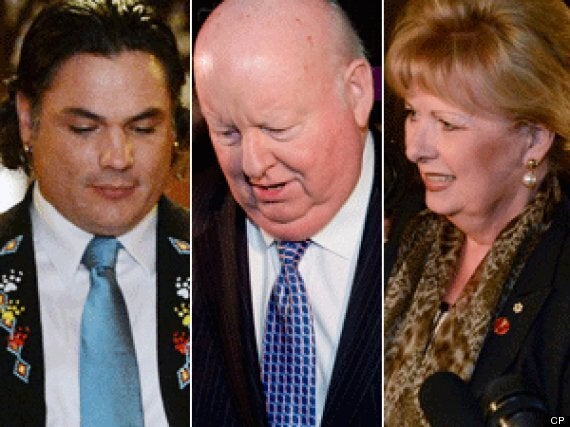 Canadian senators aren't supposed to be household names but this year three of them, Senators Patrick Brazeau, Mike Duffy and Pamela Wallin, became far too well-known for their own good. The three Conservative appointees were in trouble for most of the year due to expense claims of one sort or another. The senators claim innocence, citing confusing rules, misunderstandings and more. To the Canadian public it made the Senate the epicentre of one the year's biggest political scandals. For the Conservatives and Stephen Harper, the misbehaving senators has also been a year-long headache that they can't seem to shake.
Fave or RT the tweet below to cast your vote:
Vote for the newsmaker of the year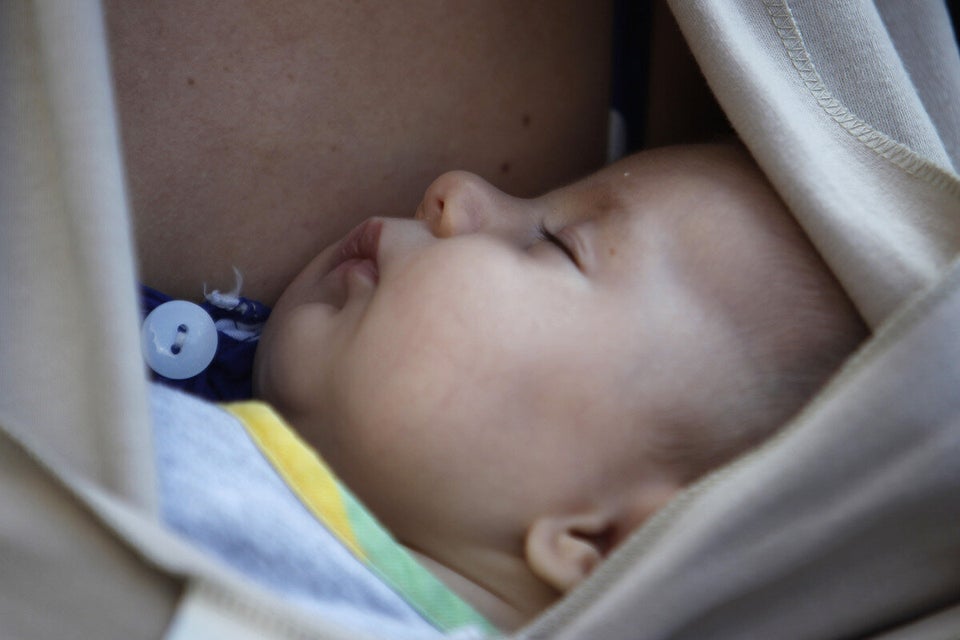 Top Stories Of 2013
Popular in the Community