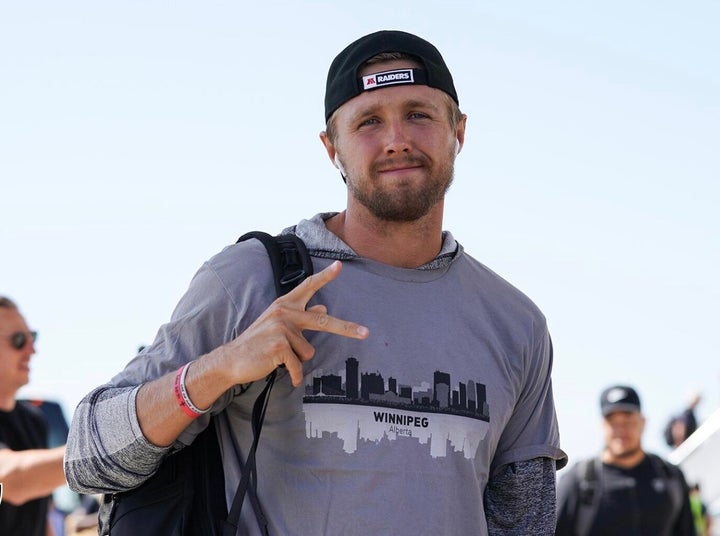 Canadian Twitter users are taking great pleasure in roasting an American football player who seems to have his geography confused.
The Oakland Raiders and the Green Bay Packers landed in Winnipeg this week for a pre-season NFL matchup. As they disembarked the plane, several Raider players were spotted sporting Winnipeg-themed gear.
Among them was rookie punter A.J. Cole III, who wore what appeared to be a basic grey shirt with the Winnipeg skyline.
But some astute Twitter users took a closer look and saw some geographic confusion.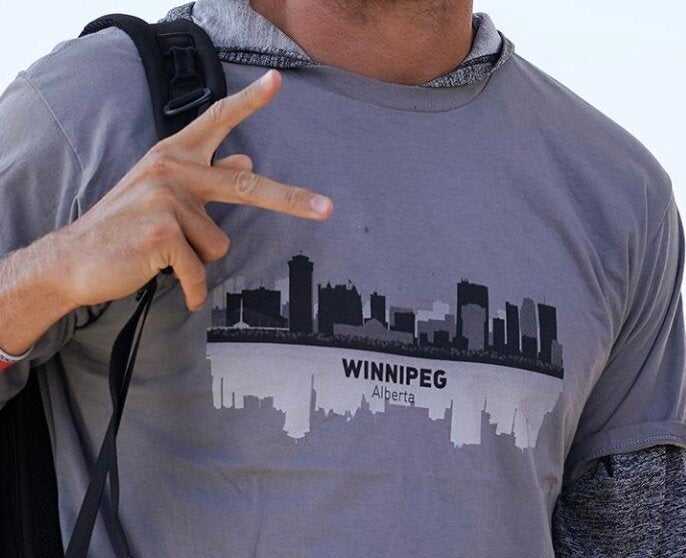 The Winnipeg Blue Bombers CFL team account chimed in, noting that they can't wait to visit "Oakland, Nevada."
The team also playfully teased their welcome gift to the Raiders was "t-shirts. A whole lot of new t-shirts."
If you want your very own Winnipeg, Alberta shirt you're in luck! Cole III said he bought his from Amazon Prime, but someone's also set up an online shop where you can buy them for $23.84.
Meanwhile, quarterback and two-time NFL MVP Aaron Rodgers — whose Green Bay Packers are facing off against the Raiders in Winnipeg — arrived in the city in an iconic Canadian tuxedo.
Now that's how you do it. Raiders players, take note!
UPDATE: Cole III was spotted leaving Winnipeg Thursday sporting a more accurate Winnipeg Jets shirt.
"Today we are leaving Winnipeg, Manitoba with a win and a lesson on provinces!" he wrote on Twitter.
While editorial news stories are handled independently by our journalists, HuffPost Canada may receive a share from purchases made via links on this page.