In June, I was a guest at the Ontario Housing Summit, appearing as a panelist on the "Generation Screwed" session on millennials and home ownership. Topics included millennials' fear of missing out, their reluctance to adjust their housing expectations and the need of young prospective buyers to add rungs in the property ladder, making a single-family home their second or third move, not their first.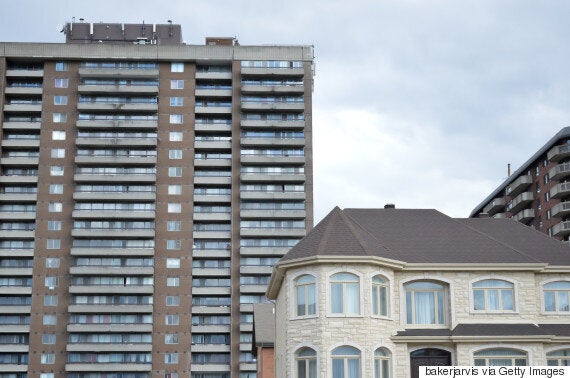 There was a consensus among the panelists that there is a need for more supply to satisfy this rapidly rising need for millennial housing, but the demographic logjam created by baby boomers is restricting millennial access to prime properties, keeping them under-housed, stuck living with a roommate or confined to their parents' basements. Many boomers would like to move, but a lack of suitable move-down options exist in their immediate neighbourhood.
In some instances, the types of properties suitable for a trade-down buyer, like stacked townhouses, walk-up apartments or mid-rise condominiums are simply not allowed in these neighbourhoods. In the instances in which "missing middle" housing types are permissible, these same boomers have fought tooth and nail to stop the builders and developers that have proposed them.
Owners of single-family housing in Toronto and Vancouver have hugely benefited from the rapid rise in house prices over the past 15 years, the financial windfall has created many millionaires and spawned superpowered NIMBYs. These affluent "Not In My Backyard" homeowners attend community consultations for new projects and sound off against tall buildings, future traffic gridlock, out-of-character buildings and even future construction dust!
This type of class warfare has never been a fair fight.
Many of these complaints can be justified, however, often the most offensive objection to a new development is that it will bring young and loud single people into their community: "This is a family neighbourhood!" is a common NIMBY war cry. This type of class warfare has never been a fair fight, as well-heeled locals wield political power, forcing their representatives to oppose a development in every way possible.
The potential future residents of those developments rarely have a say, and even when provincial policies (which aim to increase densities, reduce urban sprawl and protect the environment) overrule these politicized local decisions, NIMBYs then lobby the government to abolish these tribunals or change these overriding planning documents in their favour.
In North America's most expensive cities, opposing movements are afoot, frustrated millennials are tired of being shut out of the housing market by affluent NIMBYs looking to protect and enhance their property values, while looking to control who can move into their sacred fiefdoms. Several YIMBY or Yes In My Backyard groups are popping up in San Francisco and New York, and even smaller areas like Boulder, to organize and combat the NIMBYs and the repressive planning regimes that they support.
In Toronto, a new YIMBY group has started. Housing Matters is described as a group of urbanists and activists, working toward a growing, dynamic and affordable Toronto achieved through increasing housing options. YIMBYs push the basics of Economics 101, the more supply that is built in an area, the lower prices will be. At the end of the second event hosted by Housing Matters, the panelists admitted they were skeptical a YIMBY movement could take off, as homeowners are the majority, and don't want the value of their biggest asset to decline.
Unfortunately, millennials are sidetracked, railing hysterically against foreign buyers that purchase luxury homes they'd never have afforded anyway, or against landlords that raise their rents in the wake of higher condo fees, utility costs and property taxes. Millennials can't win a war against interest rates, the global economy or offshore capital seeking safe haven, but a fight for more infill townhomes, social housing, laneway suites, rental apartments or even downtown skyscrapers is one they can prevail at.
To win, YIMBYs need to organize, they need to present a logical, fact-based argument and they need to grow quickly. Sending angry tweets and making Facebook comments on all housing articles about speculators, money laundering and mortgage fraud isn't going to make housing any more affordable -- action is required.
So, are you ready to YIMBY?
Follow HuffPost Canada Blogs on Facebook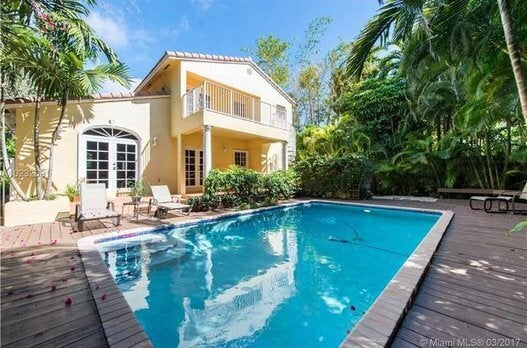 What Toronto's Average House Price Will Buy You (April 2017)