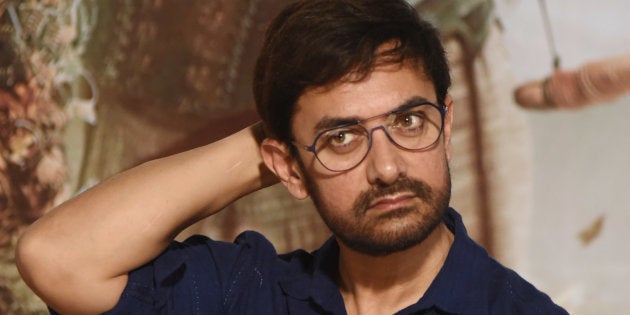 Aamir Khan, whose recent film, Yash Raj's Thugs of Hindostan, collapsed at the box office, has taken full responsibility for the film's failure.
At an event in Mumbai on Monday evening, Khan said, "I think we went wrong and I would like to take full responsibility for that. We tried very hard to make a good film and we didn't hold back from putting in our entire effort, but somewhere or the other we went wrong."
He further stated that only a small section of the people liked the film, which had an ensemble cast of Amitabh Bachchan, Katrina Kaif, and Fatima Sana Sheikh.
Khan said, "There are people who have liked the film and we are thankful to them, but they are in a minority. Most people didn't like our film — we are aware of that."
Khan has enjoyed a terrific run at the box office with several films of his breaking records — 3 Idiots, PK and Dangal are some of Bollywood's highest grossing films ever.
As for Thugs of Hindostan, the film opened to dismal critical reception and turned out to be a colossal failure for YRF, for who it was one of its most expensive projects.
Khan apologised for not being able to entertain people with Thugs of Hindostan.
He said, "I want to apologise to my audience also as this time I wasn't able to entertain them. I know people came to theatres with a lot of expectations, but they didn't enjoy the film."
"Audience is free to say what they feel about the film. What I can say is that we certainly tried our level best and I am feeling really bad that we didn't succeed in entertaining the audience. So, next time we will try harder."