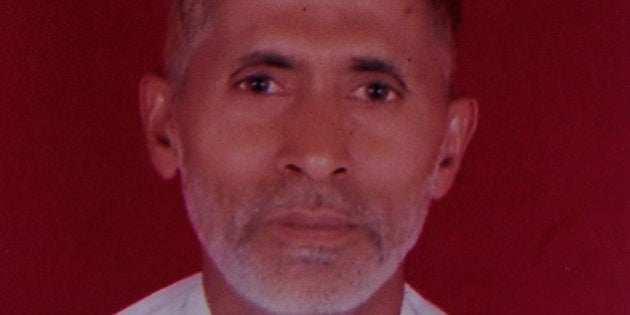 A Muslim man was dragged out of his home and lynched to death by a Hindu mob in UP's Bisara village, about 45 kilometers from New Delhi, after a rapidly-spreading rumour that he and his family killed and ate a cow that went missing from the neighbourhood, according to media reports.
The propaganda took shape on Monday night in the form of WhatsApp messages and a gathering at a local temple where a priest allegedly announced the man guilty of eating beef, Times Now reported. An hour later, a mob broke down the door and scaled the walls of the house of Mohammad Akhlaq, a blacksmith, and dragged him out, according to TV reports.
The grisly death has sparked tension in the area and police have arrested six people and were searching for more.
"They kicked down our door and scaled the walls after the priest announced that a cow was killed. We did not do it. It was goat meat. They attacked all of us," a family member who broke down on TV, told Times Now.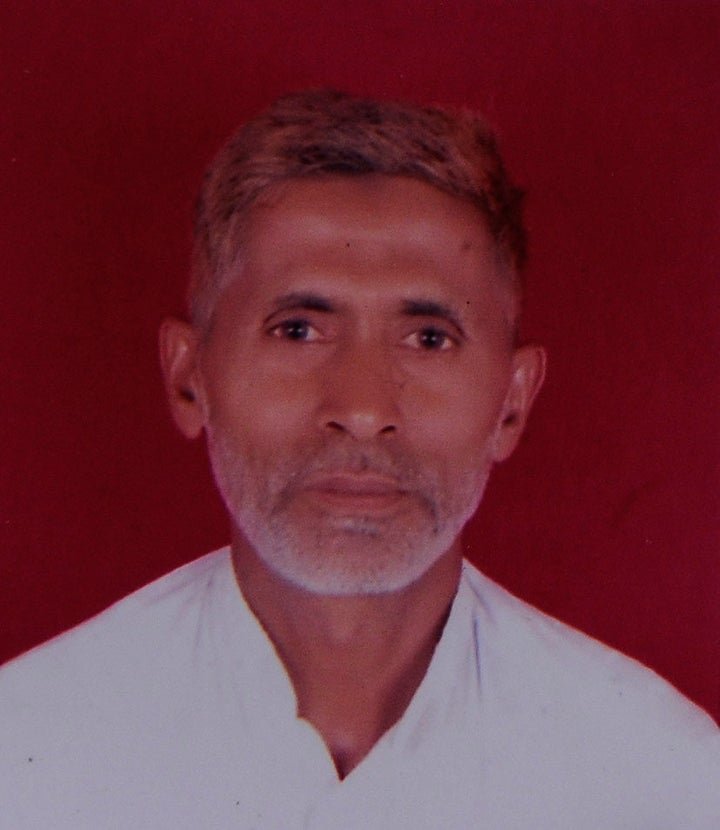 Beef is taboo for Hindus who hold cows sacred.
An AP report said tension prevailed in the village, where nearly 40 percent of the 1,500 residents are Muslims, after some cows and buffaloes went missing. A temple priest stoked the communal fire by allegedly announcing that the family had slaughtered cows and stored the beef in their house, AP reported, quoting District Magistrate Nagendra Pratap Singh.
Singh said the mob dragged 52-year-old Akhlaq and his son from their home on Monday night and beat them with sticks and bricks. Akhlaq was declared dead at a nearby hospital, while his son was being treated for serious injuries.
A group of protesters also torched police vehicles after the arrests, forcing police to open fire, the Indian Express reported.
Police said they have sent samples of meat taken from Akhlaq's home to a laboratory to determine whether the meat is from a goat or a cow. Uttar Pradesh has ordered an investigation into the incident.
Meanwhile, massive security has been deployed in the village, PTI reported.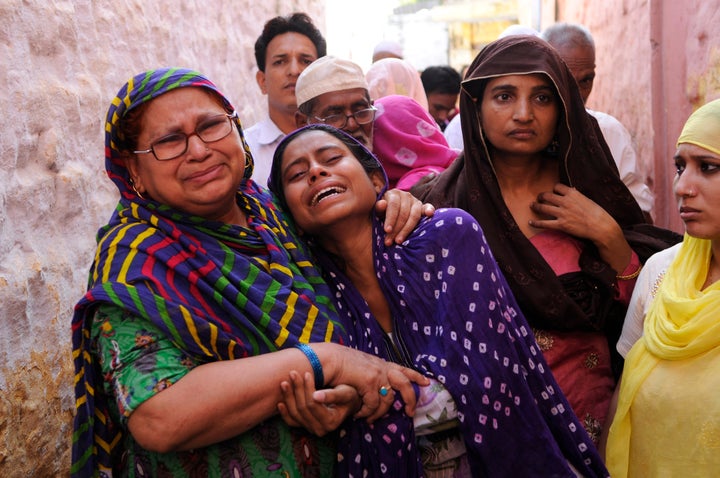 Superintendent of Police (Rural) Sanjay Singh said that police has been deployed in the area and an FIR has been filed against 10 people for attacking the family, six of whom were arrested. UP CM Akhilesh Yadav has announced an ex-gratia compensation of Rs 10 lakh to the family of the victim. He also instructed the District Magistrate and Senior Superintendent of Police, Noida to provide full protection to the family of the victim.
"I screamed and shouted to tell the mob that we did not eat beef, and they should stop beating my father and my brother, but they pushed me away," the victim's daughter, Sajida Saifi, who watched the attack helplessly, told Reuters.
The rhetoric about cow protection had emboldened some people to act as vigilantes, said police officer Anurag Kumar, who is investigating the lynching. "The incident is shocking," he told Reuters. "The Hindu mob felt they had a licence to kill."
India is the world's largest exporter of beef and its fifth biggest consumer, but Prime Minister Narendra Modi's government wants a nationwide ban on cow slaughter and the beef trade, which is run mostly by Muslims.
It has clamped down on the illegal trade of cattle with Muslim-majority neighbour Bangladesh, and two states ruled by Modi's party have tightened laws to protect cows.
"I saw my father being killed and no one came to save him," Sajida said. "How can eating meat or beef become such a big crime?"
"Chief Minister has announced Rs 10 lakh ex-gratia to the kin of the deceased in the Dadri mob lynch. UP Government will bear all the medical expenses of the other victim in the incident," an official spokesman said here. "Chief Medical Officer, Noida has been asked to personally ensure best care for the victim," he said. (With inputs from agencies)



Popular in the Community