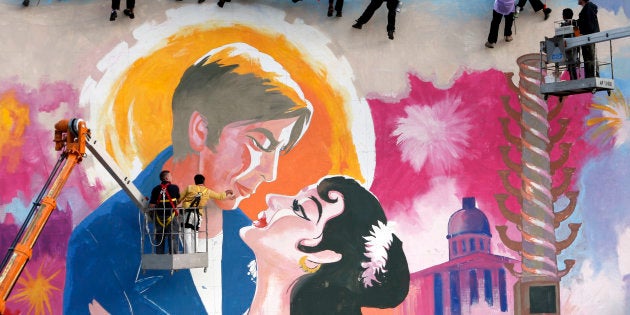 MUMBAI, Maharashtra — Six months after Union Minister for Women and Child Development, Maneka Gandhi, instructed Bollywood studios to comply with the Sexual Harassment at Workplace Act, 2013 and set up committees to hear complaints,HuffPost India asked 17 major establishments to inquire if they had followed the ministry's directions.
Only seven production houses confirmed they have anti-sexual harassment cells. Five shared specific information while the 2 declined to reveal details about the people heading these committees. The rest did not reply.
As per the law, a company must set up an Internal Complaints Committee of at least three people, a majority of which must be women in senior positions within the organization, and a third-party member, attached to an NGO. Companies must conduct regular workshops to sensitise employees.
HuffPost Indiasent a detailed questionnaire to studios like Yash Raj Films, Shah Rukh Khan's Red Chillies Entertainment, Karan Johar's Dharma Productions, and Sanjay Leela Bhansali's Bhansali Productions to find out if they comply with the Sexual Harassment at Workplace Act.
The responses were dismal.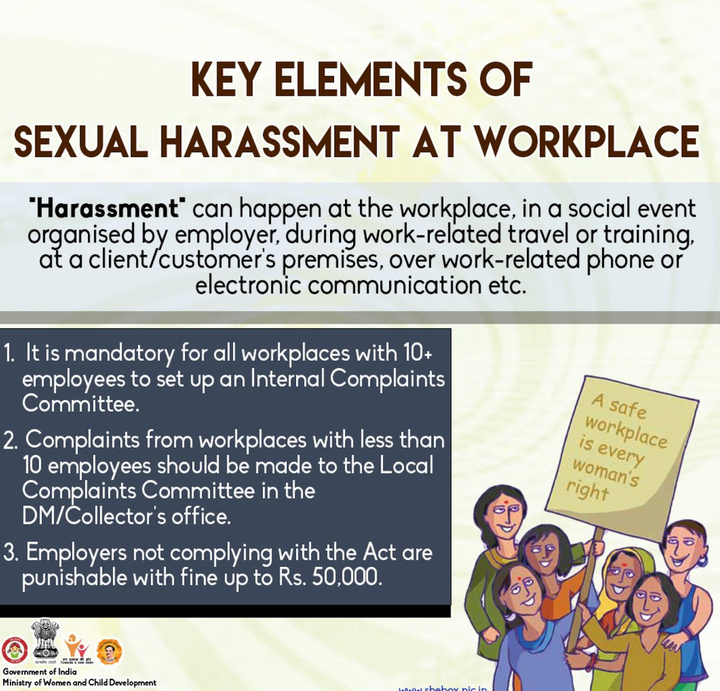 No Response
Shah Rukh Khan's Red Chillies Entertainment, Vidhu Vinod Chopra Films, and Sajid Nadiadwala's Nadiadwala Grandson didn't respond to our queries. A spokesperson for the companies said the information was not available as the "concerned people were traveling".
Two emails to Karan Johar's Dharma Productions went unanswered; Sanjay Leela Bhansali's Bhansali Productions didn't respond either. Neither did Ekta Kapoor's Balaji Motion Pictures — a company that has a television arm, a digital arm, and a film production company.
Ashutosh Gowariker Productions' spokesperson stayed silent. A mail (and reminders) sent to Disney India didn't receive any response. Sony Pictures India has promised to respond, but so far, it hasn't.
A Few Details
Some production houses did say they were implementing the Ministry's directive but did not provide any details.
Yash Raj Films, one of Bollywood's best-known studios, said, "We are complying with mandatory requirements and continue to do so on an ongoing basis," but refused to divulge specific details.
A spokesperson for Aamir Khan Productionssaid, "'We have followed keeping an Internal Complaints Committee for over four years. Currently, it comprises of individuals from within our organization and the chairperson is someone who is outside of our organization to ensure a fair and robust redressal of any complaint. Majority of the members of the committee are women.''
Mukta Arts confirmed they've a committee in place and share some of its salient features.
Detailed Responses
Excel Entertainment, Phantom Films, T-Series shared a detailed sheet about the people leading the committee as well as specific details of the external members who are part of the committee.
Drishyam Films, a boutique studio, responded, saying that they set up a committee a few months ago, in January 2018. Details of the members were shared with HuffPost India.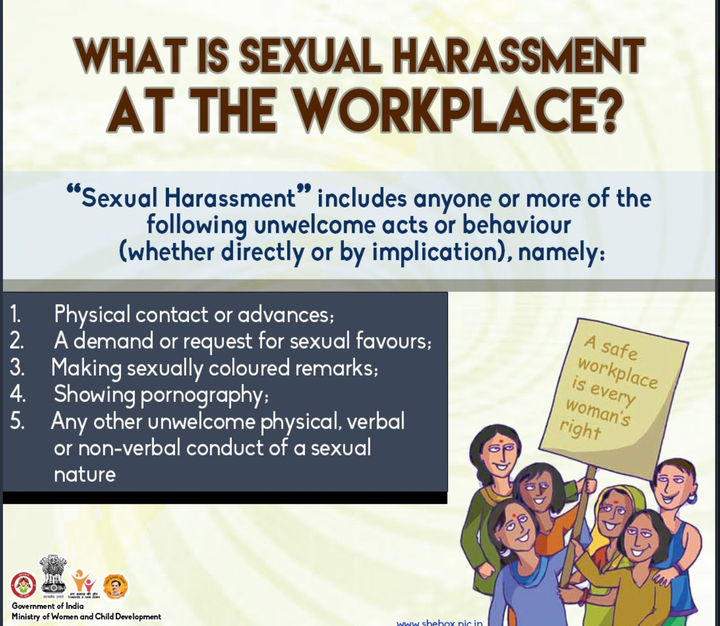 Our query to Fox Star Studios, which has produced films such as Bang Bang,MS Dhoni, Jolly LLB, was diverted to Star India.
"In compliance with the Sexual Harassment of Women at Workplace (Prevention, Prohibition and Redressal) Act, 2013 we have set up an Internal Complaints Committee (ICC) which comprises of an independent member who is well versed with and has relevant experience in dealing with complaints under the prevailing law and senior leaders of the management team at Star India. The ICC deals with any sexual harassment complaint filed by a woman employee or any associate against a Star employee," the Star India statement said.
The studio also said that they run sensitization programs for its employees as well.
"On an ongoing basis, we have sensitization and training programs for everyone in the Star India family, including induction programs on the subject for new employees too. We place the highest importance on ensuring a safe and conducive environment for all our women employees."
Paper Committees
Many employees said they either did not know of these committees or were hesitant to approach them.
An employee of Star said she has not received any information about the committee. There was no workshop to train her on who she could reach out to, in a case of inappropriate behavior.
Studios often employ large numbers of people on short-term contracts on a project-to-project basis, which means many women employees feel particularly vulnerable. Gandhi, on her Twitter feed, specifically wrote that filmmakers in the industry were ethically and legally accountable for the safety of not only their direct employees but of all outsourced and temporary staff as well.
An actress, who requested anonymity for fear of losing projects, said, "I knew that this is a legal requirement because I follow the news closely but I haven't been made aware of its existence by a single person in any of the films, shows that I've worked on. My general sense is that barring a few, not a lot of women in the industry are aware or even told that there is such a committee."
Another young woman, who has worked with many of the studios who claim to have Internal Complaints Committee, was surprised to learn that there's a legal requirement for such a cell.
"This is only on paper," she said. "There have been no workshops or programs to make female members aware of such a thing. Everything happens informally and depends on how important you are to the film. If you are influential enough, action is taken. Else, you just live with it."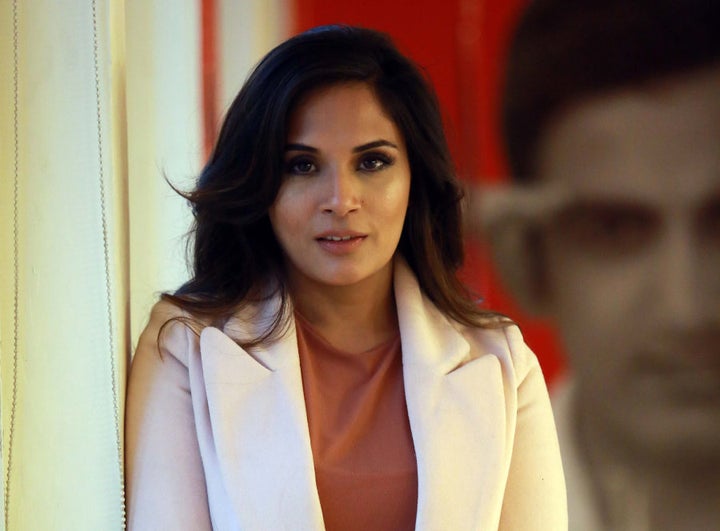 Some Good News
Richa Chadha, who has worked with Excel Entertainment, is all praises for the production house.
"The set that I am at (Inside Edge, produced by Excel) has laminated sheets around every corner of the shooting location mentioning that serious action will be taken against those who are found guilty of sexual harassment. It makes me feel empowered and safe and is such a welcome move," she said.
However, Chadha seems to be in a minority.
Another actress who has appeared in feature films, ad films, and now web-series said that differential treatment is given to those who are high-up in the hierarchy.
She said programs and workshops designed to spread awareness on sexual harassment were rare, and basic security needs were often ignored.
"When we are shooting in remote locations or outside city limits in Mumbai, the shoot extends late into the night, say to 3 or 4 am. Being an actor, my transport would be taken care of, probably for the ADs too, but what happens to the rest of the women, from hair, makeup, wardrobe teams, who are considered lower in the so-called food chain?" she said. "They're often just dropped off at a check post and asked to make their way home. Are they not at the same risk as us? So training etc aside, even basic safety isn't always considered."
Lawyer Speak
Vishnu Shriram, a senior associate at Phoenix Legal, said anti-sexual harassment laws have a broad definition of the workplace, which includes film sets, work meetings, and even events to celebrate a film's success. Anyone harassed in any of these circumstances can approach the Internal Complaints Committee of the production company.
Shriram said a complaint must be filed within 3 months from the date of the incident but can be filed within 6 months if the complainant can explain the delay. If the ICC believes a crime — like rape, or molestation — has been committed, they must assist the complainant in reporting the matter to the police.
What if the incident happens at a social occasion long after the film has been completed and the complainant isn't, at that moment, engaged in a professional relationship with the man in question?
"She can still file a complaint with the ICC of the production company that the director is employed with or working for. The film industry is a place that works on networking so her presence there is loosely connected to her job," Shriram said. "Sure, she can choose against going to the party but her choice of attending it cannot be held against her. She could be there because it could lead to potential work. That becomes a job requirement. She's still within her rights to complain."
The ICC can hand out punishment like suspension, termination, and monetary compensation to be paid to the survivor. The compensation can be deducted from the offending party's salary.
If the survivor is not satisfied with the ICC, she can appeal against it before a court or a quasi-judicial authority (which in Mumbai, is the Assistant Labour Commissioner's office).
If a freelance casting director or a film director is asking for sexual favors in return for potential work at a place which is neither his nor the woman's workplace, the woman cannot go to an ICC as the accused isn't employed by any firm, and the incident did not take place at a workplace.
But she can file a complaint at the state-run Local Complaints Committee that is supposed to be nominated in every district in India. Unfortunately, Mumbai doesn't have a Local Complaints Committee and the situation is not very different across India.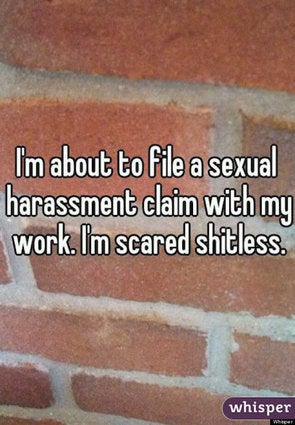 Women Who Reported Sexual Harassment