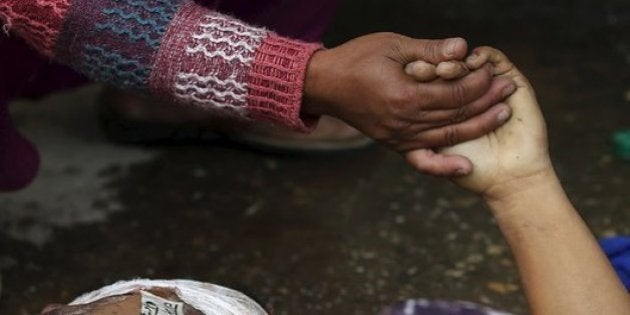 More than a month after a devastating earthquake in Nepal killed thousands of people and left many more homeless, wounded, and financially crippled, serious allegations of discrimination are being made against distribution of aid in the country.
The Indian arm of global human rights NGO Amnesty International described "worrying signs that gender, caste and ethnic discrimination" that they alleged are inhibiting the aid effort.
"Nepali and international actors -– including civil society -- have responded to this humanitarian crisis heroically, but there are some serious issues brewing that need to be addressed urgently," said Raghu Menon, Amnesty International India's Advocacy Coordinator in a press statement on Wednesday. "A human rights-compliant approach to the disaster response will be critical to ensuring that the quest for equality, justice and accountability in Nepal does not lose ground as the country struggles to recover from the devastation."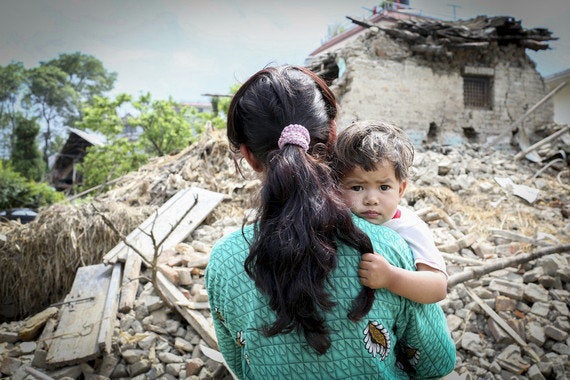 A delegation from the NGO had visited Nepal in mid-May for an on-ground assessment. Menon told HuffPost India that his team met with representatives of the Feminist Dalit Organisation (FEDO) Nepal, which works for empowerment of Dalit women, who told them that Dalits' rights groups and other marginalised communities have not been included in coordination of aid efforts. This has resulted in disproportionate distribution of relief, disadvantaging such communities, said Menon.
According to Amnesty, the delegation found that women, Dalits, Indigenous Peoples, and people with disabilities are finding it increasingly challenging to access relief. In fact, the team spoke to earthquake survivors who claimed the aid effort is "politically-manipulated" in some communities.
"Those with 'muscle' – political connections – end up claiming desperately needed supplies meant for everyone," said Menon, adding that there was a pre-existing "governance vacuum at local levels".
In the background of long-standing discrimination and social exclusion in Nepali society, the agency has cautioned the government against "playing politics over the relief efforts", urging them to put human rights at the core of the earthquake response.
The button below indicates how much has been raised on Crowdrise's "Nepal Earthquake Relief" page. Click to visit the site and donate.



Popular in the Community