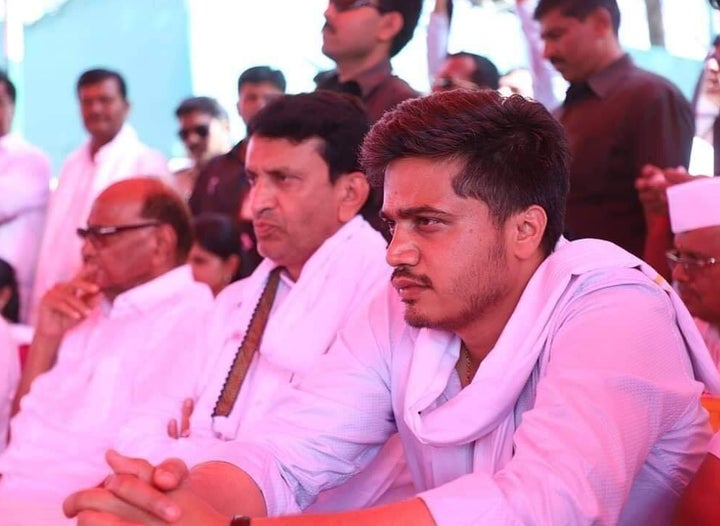 A new generation of the Pawar family is stepping in to take on its political mantle in Maharashtra. But the transition is far from smooth.
While Rohit, the grandson of Sharad Pawar's late elder brother Appasaheb, and Parth, son of former Maharashtra deputy chief minister Ajit Pawar, maintain there is no rift within the family, party insiders say Rohit's emergence within the NCP has overshadowed Parth, who had been seen as the heir to the Pawar family legacy.
Ahead of Maharashtra's state elections, due in October this year, Rohit Pawar talks to Huffpost India about being a dynast, his equation with Parth, working to reinvigorate the NCP cadre and his vision for his political career.
Why did you decide to come into politics?
My mother and father are completely into social work. My grandfather Appasaheb Pawar (Sharad Pawar's elder brother) spent the last 25 years of his life as a social worker. Since my childhood, I have seen my parents and my grandfather work in social sectors. When you do social work, it has a great impact but it takes time. To make a bigger impact, the best route is politics, to be inside the system. It gives you a mandate from the people to take a call with the help of government machinery.
Why did you choose the local body route to politics? You could have easily made it to the assembly or parliament?
I started at Zila Parishad. The ZP gives you proper exposure to politics at the ground level.
How do you look at the current scenario? Why did you choose this difficult time to come into politics when you party is out of power?
During difficult times, you understand things better. While in power, you are responsible for everything but while outside of power, you can reach out to people. The BJP is powerful now and that's the reality. But we can't just give up. It's not the end of the world. This is a bad time but this is the time when you realise who is genuinely on your side. BJP has got elected doesn't mean everyone in the country has voted for them. A majority is against them. While in power, one neglects party structure. This is a testing time but it gives you an opportunity to understand more, because there are people who will talk against you as well. Now I can see people talk against my family, my party, my ideology as well but it gives me time to work on a strategy to counter it and plan on what to do next.
Your cadre is demoralised. Your party is considered a Maratha-centric party. It is often called a bunch of powerful people than a party...
It is just a perception promoted by BJP directly and indirectly. Our problem was that we did not counter it. It is the media's right to say whatever they want to. There are a lot of people in our party who are from other communities. If the leader of our party is Maratha that doesn't mean we believe in caste politics or favour only one caste. We are born in that community and we are proud of it but we never used it as a tool for politics.
But your cadre is not as vibrant as Shiv Sena or BJP's. People are moving away from you?
We are lacking in certain things like communication. We are lacking in a proactive party structure. There is no point in becoming reactive. One has to be proactive. It is then that the cadre and people start believing in you. We do have to work on some things. We have to think of the long term and not be election-centric. We have started working on our cadre base. Our workers are the most important to us and we have to work with them.
What would you blame the downslide of NCP on?
We have people who are aggressive but we are failing to engage with the public. But the engagement has started now. We launched Halla Bol and Parivartan campaign. But in the election, we did not receive as much support as expected. A new factor came in the name of Ambedkar's grandson. Directly or indirectly it helped BJP a lot.
How did your grandfather fail to sense the public mood?
I don't think he failed. A unique thing happened in this election when people looked at only one face of one person. Earlier elections would be fought with symbols. Of course, personalities had an impact. Here, PM Modi promoted himself than his party. They began a perception of war, Modi versus who? They played politics even with an attack on the security forces.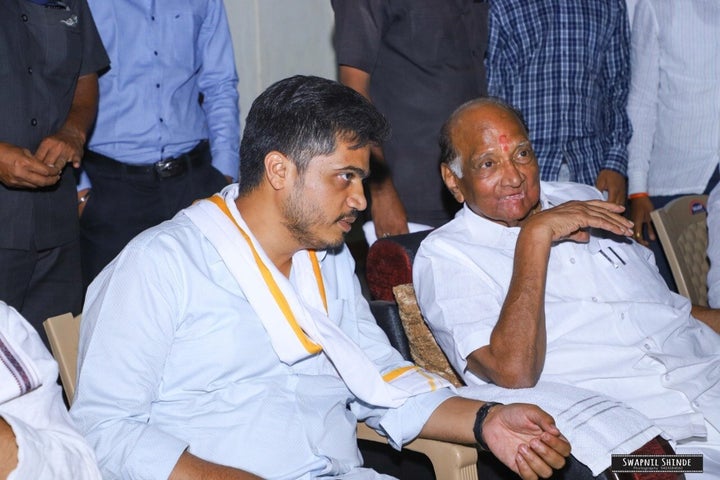 It seems that you are facing trouble from inside your family.
That's a wrong perception. That's a perception created by media.
What about your political struggle. It seems to have begun inside the family only. You are facing trouble from inside your family. Is it true that your cousin Parth Pawar and his mother were unhappy when you contested the ZP election in 2017?
No. Till today we are all together. None of us has spoken anything against each other in public ever.
When Pawar backed out of contesting the Lok Sabha election, why did you publish a post on Facebook requesting him to reconsider?
It was his big heart. He didn't like the idea of three people from the same family contesting the same election. The media made a wrong sense out of it. Parth faced a tough and challenging election. But even Rahul Gandhi lost in this election.
You appear far more confident than Parth.
Maybe because I am three years elder to him.
Parth's campaign was a disaster.
He only had only 22 days. People created a wrong perception of his first speech which was wrong. It was people and workers who had forced him to contest.
Are you not claiming the legacy of the Pawars?
My grandfather did help Mr. Pawar but Mr. Pawar had his own charisma and efforts. My style is different. Technically I am the youngest in this generation, which is why people might be saying this. What I am doing is giving my 100%.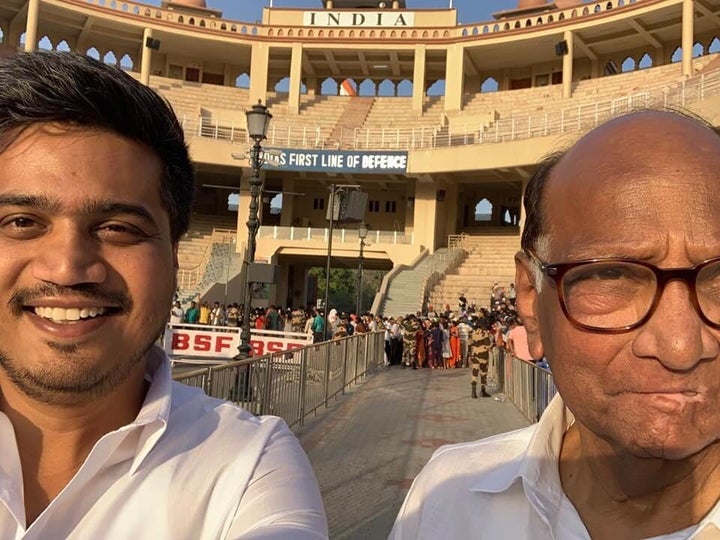 How will you deal with a tag of being a dynast?
I will answer it. Many doctors' children are doctors, most businessmen's sons are in business because you learn about your father's profession naturally while growing up. Since childhood you see politics and people coming to your place and discussion on politics. You start to understand people. You don't fear them. Pawar isn't the only political family, there are many. People target the Gandhi family because it's a powerful family. It's not easy to work in a party structure. Politics is not an easy task. It's really tough to carry on while maintaining balance. I agree that my family's name did help me in ZP election but what role will it have in assembly elections? People judge you. They look at your behaviour. Our personality should not change with power.
Do you consider yourself the political heir of Mr.Pawar? People in your party think so.
Party leaders don't decide political heir. It is the people who decide who is an heir of which politician.
Would you like to be his political heir?
I would like to do something for the society and for the state while being in politics. I want to give more preference to social causes than politics. Politics should be done only at the time of elections.