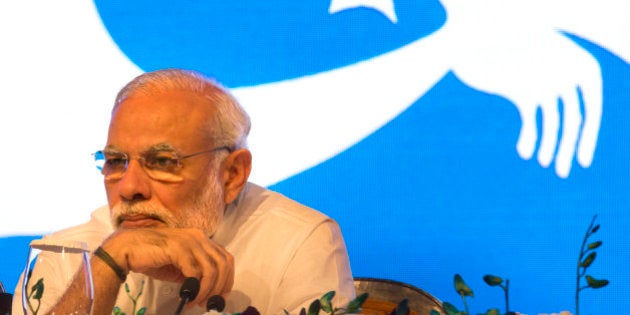 This Sunday, PM Modi addressed Haryana as his "second home after Gujarat", and said he will turn it into the centrepiece of India's development story. But apparently he's been adopting too many states as his 'second home.'
An image on imgur that's going viral on the Internet today shows the number of times the Prime Minister has said that a particular state is his 'second home,' after Gujarat. Turns out, he has three 'second homes.'
EXHIBIT #1: Addressing a rally after inaugurating the Delhi-Faridabad Metro corridor, Modi said he spent many years in Haryana after leaving Gujarat. "You all know, Haryana is my second home… Can I forget your love? It is this love which draws me to you every time. I will repay this, along with interest, by bringing about development," he said.
EXHIBIT #2: In 2013, addressing the Maha Garjana Rally in Mumbai, Narendra Modi called it his 'second home.' "Mumbai is my second home, Gujarati language's second home is Maharashtra," he had said.
EXHIBIT #3: in 2012, when Modi was the chief minister of Gujarat, he had called Himachal his 'second home' while on an election rally in the state. "Himachal is my second home after Gujarat. I would have loved to visit the state more in this poll season had it not been for elections in Gujarat," he had said.
The profligacy of homes has led to some of his popularity on social media getting eroded.
It's funny how Modi every time he's at a new city/town says that place is his second home and how he had always been associated with it.

— Abhilash Baishya (@abhilashbaishya) September 6, 2015