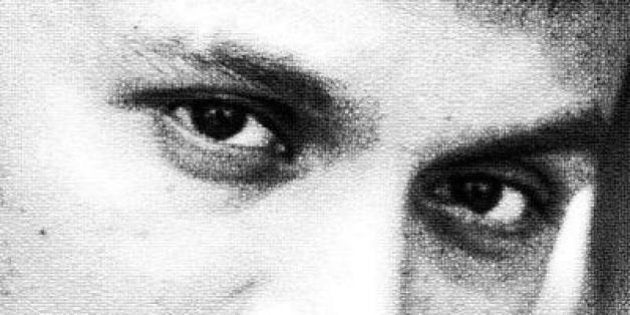 New Delhi — A gay rights activist, a rape survivor himself, has written a moving tribute to the victim of the February 2012 Park Street rape, who died of multi-organ failure in a city hospital yesterday. Harish Iyer's anguished tweets about his friend are a telling picture of the apathy with which rape survivors are further victimised by the Indian society and legal processes.
"I met Suzette Katrina Jordon around a year back at the Think Conference. (Ironically), in a panel on rape," Iyer wrote on his Facebook page in a post that has now gone viral.
Iyer described in graphic details how Jordan was humiliated in court, her underwear was paraded on the tip of a stick by the lawyers, alleging that she did not get sympathy even from a female judge. He wrote of his midnight phone calls to her and his constant effort to cheer her up when she was spiralling into depression and hopelessness.
Indian laws do not allow the publicizing of the name of a rape victim, but after the gruesome incident Jordan had campaigned against the anonymity and isolation of survivors of sexual assault and wanted the public to know her real name maintaining that she was "Suzette Jordan and not the Park Street rape victim."
Then in her mid-30s, she had appeared on countless TV talk shows and identified herself after she was raped inside a moving car in the Park Street of Kolkata on February 6, 2012, by five young men who picked her up from outside a pub.
Jordan was suffering from encephalitis and was admitted to School of Tropical Medicine and died of multi-organ failure at 3 AM yesterday. Three of the accused are behind bars, and two others, including the prime accused, are still at large. The incident had triggered nationwide outrage as the administration initially termed it as a fabricated case to malign the authorities.
Chief minister Mamata Banerjee had courted controversy at that time by saying the incident was "fabricated".
Full text of Iyer's post.
I met Suzette Katrina Jordon around a year back at the Think Conference. (Ironically), in a panel on rape. She was scared and petrified, she had spoken on TV, but had never faced such a large and highprofile audience, she said. I went up to her to comfort her. I instantly told her I am gay so she can hug me. She laughed and said she is scared. I replied "kaiko darti hai baba, tu bhi rape victim main bhi rape victim, audience mein bhi rape victims hai.. " She was shocked and she laughed at my ice-breaker. The very day, Suzette Jordan bonded with my friends Anuja, Ranadeep and Yudhajit. We got along like a house on fire. She and I shared our stories of rape. Pain united us, as we laughed over the abuse in our lives, a cruel black humour, it was, when we were narrating the joke in our country - Rape and Child Sexual Abuse.

But we were not defeated by it, we were united by it. We refused to let our past affect us in any way. We didn't turn anti-men. We went on a hunt. She had the resilience no one could match. Later in the day, we made jokes on all the men at the conference like two gossiping college boys. We ogled, not leched, at them together, and had our bets on who was gay and who was bi and who was worth a try.

After we left the conference, we kept in touch over the phone. When the infamous Tehelka rape case happened. We both reached out to the affected person. Suzette called me and told me "this is what is going to happen next with her", "she is going to be shamed"... She had her horrors of rape visiting her with every story of rape. The nirbhaya rape case got her out of the closet - she famously said "I AM NOT THE PARK STREET RAPE VICTIM. I AM SUZETTE JORDAN". She was reminded again at Tehelka, and followed up with me, asking me to follow up with the ex-tehelka complainant, as she was too overwhelmed with emotions every time when she spoke to her.

Suzette loved her daughters. She wanted to get them introduced to me and have a house on fire. When she was here for shooting for the Satyamev Jayate episode, we had a chance to meet. But we couldn't as she was here for a very short while. Satyamev Jayate is hush-hush in its recordings.But i was pre-informed about her visits, because the world knew that we were like love-birds separated by a few seas. I missed a chance to meet her, and she cursed me for that.

In the meantime, we had more tragedies. While she put up a real brave front, I used to tell her that she could let herself loose and cry. I used to call her and joke and laugh. Laugh until she started crying about her psychological unrest. There were secrets that only I knew. I have no qualms in letting them out now. Suzette was really upset about the fact that she was treated like an accused in the rape case. Mamata Banerjee, called her the enemy of the state. She accused her of lying about her rape to tarnish the image of the Trinamool Congress government. She was called a hooker whose client had harsh sex with her. If all of this was not enough, she was treated with absolute contempt inside the court. She told me that the "FEMALE" judge behaved with her very rudely with absolute lack of empathy. Her court case appearances were unending. She was asked to narrate her incidence again and again as the defense looked for discrepancies in her then and now statements. She was determined to fight it out even if it meant that she would be shot dead or raped again. She was a fighter. But people took her strength for granted. People forgot that she was human and she had the right to cry. She didnt want to be brave all the time. She didnt want to be the inspiration all the time. She was a normal person.

She wanted to be seen as a normal average joe though she had the worst humiliations to face. One incident that affected her so badly, was when her undergarments that she was wearing when she was raped were paraded openly. The defense lawyer held it with a stick... and asked her if it was her undergarments .. and was she wearing this on that day when she was "allegedly" raped. She told me that she broke down in court and pleaded to the judge asking her to intervene. The judge, one of her own gender, did not.

This one incident was one of the most devastating ones in Suzette's life. She described it as "I WAS GANG RAPED. AGAIN AND AGAIN AND AGAIN IN COURT". She wanted to hold me and cry. I would coyly get her to laugh at her tragedy everytime we spoke. Once when she was too upset with the defense lawyer, i asked her "Was the Lawyer HOT". And she started giving me horrible hindi abuses in jest. We both addressed each other by the tragedy - "Hello Can I Speak To Rape Victim" is how we would begin our conversations and laugh before we cried.

She was not raped by some gang of perverted men. She was raped by the people of this country. She was raped by the law process of our country. She was raped by each one of you who doubted her story. Some time back, she was denied entry into a restaurant called @Ginger, in KOLKATA because *She was a rape victim*. There was an outrage on twitter and FB when she spoke up. But actually, the restaurant staff was only holding a mirror to the attitude of people in our country. For us rape is a cause, and rape victim is a story. Rape is something that happens to the person on TV, or someone you read on the news, Rape doesn't happen in our homes. We live in a world of denial. Suzette died today at 3 AM. Correction : India murdered Suzette with their mindset and attitude towards women and survivors of rape.

She died of meningitis. We all know that once depression bites you, you become a reservoir of diseases. In the end, she listened to me. I used to tell her "it is okay to go weak sometimes. It is okay to give up fighting and love yourself just as yourself. It is okay to just "Be"". She allowed herself to be. She stopped breathing. Her heart stopped beating. She passed away.

if she was really empowered. If people didnt judge her. If the lawyers didnt ill-treat her in court, if the female judge was sensitive to a person similar to her own anatomy, if the restaurant didnt throw her out, if people didnt judge her. She would have survived. or for that matter, died happily.

India Killed Suzette. You killed her.

Things have to change. I demand judicial reforms. No woman should be humiliated like Suzette was in court. NO ONE.
Bitch! You died!

Mar gayi rape victim.

— harish iyer (@hiyer) March 14, 2015
Whatta beech she is. She left me alone. Now who will i call at 12 in the night &say "hello rape victim speaking..can i speak to rape victim"

— harish iyer (@hiyer) March 13, 2015
The making of UK's Daughter only goes on to show that we dont take lessons. We only get offended by the truth of our country. Childishly so.

— harish iyer (@hiyer) March 13, 2015
I want to keep tweeting the whole night. I am just frustrated. and angry that tears dont flow.

— harish iyer (@hiyer) March 13, 2015
Popular in the Community