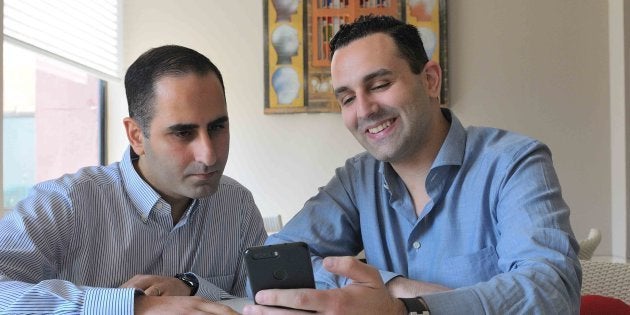 A year later though, it's not one of the major players - the UPI ecosystem is instead dominated by the likes of Google Tez, Paytm, and Flipkart's PhonePe. And the app that most people are watching with caution is WhatsApp, which also started rolling out its UPI features earlier this year.
But Truecaller is doubling down on its fintech plans in India, and has announced its first acquisition, Kerela-based Chillr. This app lets you connect your bank accounts, transfer funds, pay bills, book flights, and so on, and even before the acquisition, Chillr had outlined plans to launch credit and investment products. Although Truecaller had entered the payments space in India, it didn't have a well defined product to offer, which is a gap that Chillr can help fill.
Truecaller hasn't disclosed how much it paid for Chillr, but we do know that Chillr CEO Sony Joy will become VP of Truecaller Pay, and take Chillr's core features forward in Truecaller.
The move is an interesting one at a time when WhatsApp's UPI rollout appears to have gotten stalled over privacy concerns, with people questioning what data the company is sharing with its parent, Facebook. Truecaller was also included in a list of malware put out by the Intelligence Bureau (IB) last year, which asked the military to delete "Chinese" apps, including WeChat, and UC Browser.
"In response to certain reports, we would like to clarify that we are a Sweden-based company. We are not sure why the app is on this list, but we're investigating. Truecaller is not a malware, and all our features are permission based and are disabled by default," the company had said in a statement.
However, unlike WhatsApp, whose rollout was closely watched from the start, and which remains in a beta stage, both Truecaller and Chillr's UPI apps are already fully operational. Joy, in his new role at Truecaller, will focus on increasing the adoption of payments among Truecallers 150-million-plus base of registered users in India.
Truecaller already has access to people's names and numbers, and can also look at who you're calling to form a social graph of your contacts. If more people adopt its payments service, the company gains additional valueable data about its users, which can help power a number of different use cases, such as working with third-party financial services companies to offer loans, and investment plans that are customised for you.
Of course, this is partly also possible because there are no clear norms on data protection in India - however, this is expected to change soon with the upcoming Justice Srikrisha Committee report on data protection, which could provide a draft for an eventual data protection law in India. The draft is expected to be released within a week, although any actual law will only be brought up in the upcoming Monsoon session of the parliament.