We had our Extraordinary Journeys holiday party the other day, and after a "few" glasses of wine, we tried to come up with a safari experiences "bucket list." This basically devolved into a fight over who got to do what, but the result is an list of safari experiences that everyone on our team is dying to do!
1. Lauren: Ride the Rovos Rail
Headquartered in Pretoria, South Africa, Rovos Rail is a luxury train journey that allows passengers to travel in luxury in lovingly restored classic train cars. En route, travelers explore Southern Africa via game-drives and historical tours. Destinations include Cape Town, Durban, Victoria Falls, Namibia, Dar es Salaam, Cairo and more. One of my favorite routes is actually Pretoria to Durban. Find out why here.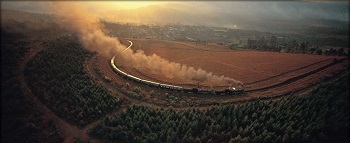 2. Carolyn: Summit Mount Kilimanjaro
Mount Kilimanjaro is the highest mountain in Africa at 19,341 feet above sea level. Climbs take anywhere from six to 12 days, and the various routes offer different scenery and levels of difficulty. There are also several operators that provide gear, tents, meals and a safe summit.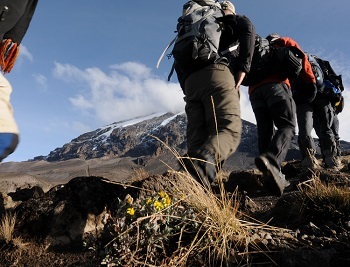 3. Lara: Safari on horseback in Botswana
Although she loves fishing, Lara picked a horseback safari in Botswana with African Horseback Safaris, which offers trips from three to 10 days in the bush. A horseback safari is such a unique experience because while wild animals may be nervous of humans, they are more relaxed around horses because the human scent is disguised. This allows people to get closer to the animals than in vehicle or on foot. There are horseback safari options in countries other than Botswana, find some in my previous post on horseback safaris.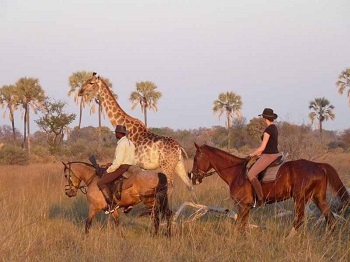 African Horseback Safaris
4. Cynthia: Romantic dinner on North Island in the Seychelles
North Island is a private island in the Seychelles that was restored to its pristine state by Wilderness Safaris. It is one of the most expensive properties in the world and a stunning, unspoiled beach paradise, the perfect place for a romantic dinner.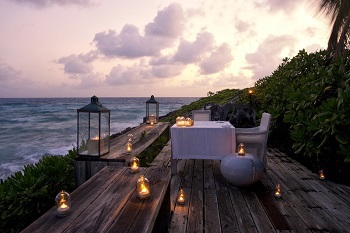 Dinner on North Island, Photo by Andrew Howard for Wilderness Safaris
5. Whitney: Rafting the Zambezi, bungee jumping off Victoria Falls Bridge and a swim in Devil's Pool
Whitney is an adrenaline junkie and that makes Livingstone, Zambia the perfect place for her! Her adventure packed day would include rafting the Zambezi River, bungee jumping off Victoria Falls Bridge and swimming in Devil's Pool, floating to the very edge of the Falls. This magical day needs to happen between September and December, when water levels permit.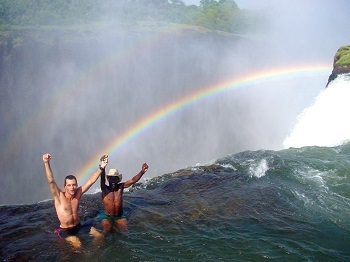 Devil's Pools, Photo Courtesy of Tongabezi Lodge
6. Jamie: Scuba Diving with humpback whales in Mozambique
Imagine swimming with humpback whales, bottle-nose dolphins, manta rays, leatherback turtles and reef sharks. Depending on the time of year (humpbacks are usually around between June and October), you can interact with these creatures and explore their habitats as they migrate through the Indian Ocean. Many properties on the stunning north coast of Mozambique offer diving, but at Azura Quilalea you can take a PADI Discover Scuba course.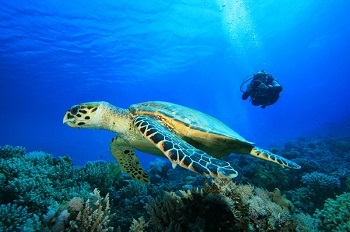 Scuba Diving at Azura Quilalea
7. Dania: Gorilla trekking in the Republic of Congo
While most people think of visiting Rwanda or Uganda to go gorilla trekking, a trip to the Republic of Congo to see western lowland gorillas is a seriously off-the-beaten path option. You can see gorillas in Republic of Congo with Wilderness Safaris in Odzala-Kokoua National Park, or in Noubale-Ndoki National Park with Congo Gorilla Tours.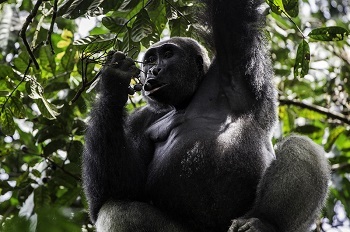 Neptuno, a Silverback male in Odzala-Kokoua NP. Photo by Dana Allen for Wilderness Safaris
8. Sarah: Explore Ethiopia by Helicopter
Tropic Air, Kenya's leading helicopter charter company, has started offering incredible helicopter trips to Ethiopia. The tour covers the highlights including the ancient churches at Lalibela and Tigray, and remote areas like the Danakil Depression (you land on a volcano!) and the Simien Mountains where you can see gelada baboons, Ethiopian wolves, and walia ibex. Traveling by helicopter allows you to see in 8 days what it would take a month to see in a car and gives you some unbelievable views in the process! .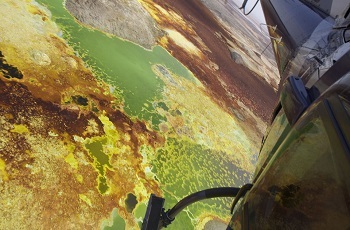 Helicopter over the Danakil Depression. Photo courtesy of Tropic Air
9. Elizabeth (me!): Stay at Greystoke Mahale in Tanzania's Mahale Mountains
Greystoke Mahale is a property set in an incredibly remote area on the white sandy beaches of Lake Tanganyika, just below the slopes of the 8,000 feet high Mahale Mountains. There are no roads, the only way to get there is by boat or to fly! This secluded setting alone is enough to get me interested, but the Mahale Mountains are also home to one of the largest population of chimps remaining in the wild. You can combine hiking to visit the chimps with kayaking, swimming, fishing or enjoying sundowners on Greystoke's dhow.
Greystoke Mahale. Photo Courtesy of Nomad Tanzania.
10. Marcia: Week long camel safari in Kenya's northern frontier
Marcia wants to spend a week walking and riding through Kenya's stunning and remote northern frontier where the Matthews and Ndoto mountain ranges rise to nearly 9000 feet, out of semi-arid country. You can alternate walking or riding a camel as you explore this nearly untouched wilderness with members of the nomadic Samburu and Reindille tribes, who call the area home. Wild Frontiers Kenya is one of the few operators that offer this once in a lifetime experience.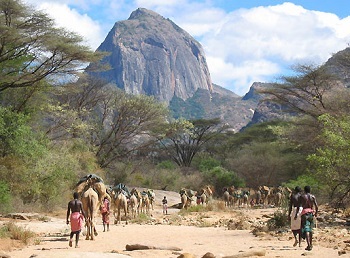 Photo courtesy of Wild Frontiers Kenya
A word of advice: This is the experience you want to pay attention to. Marcia has 40+ years living and working in Africa, so if something is on her bucket list it should definitely be on yours.
So that's our Africa bucket list. Tell us what is on yours, and make it a New Year's Resolution to check something off in 2014!