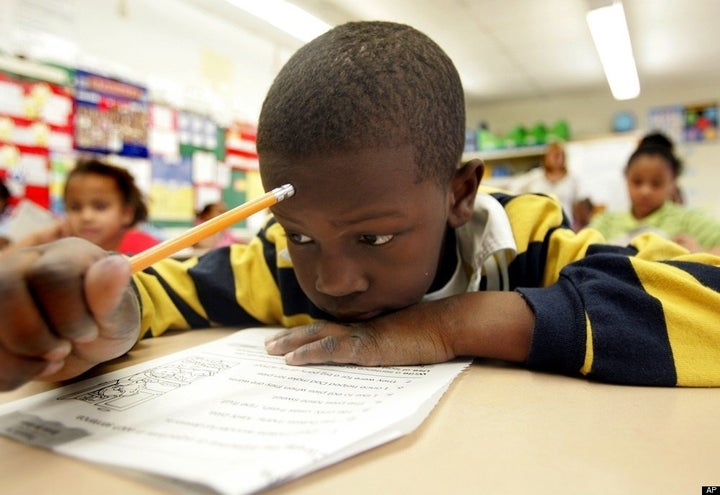 Our children don't like to read, and their abysmal reading scores reflect this disdain. While they are proficient at haiku length, phonics-based texting and Tweeting, their eyes glaze over when they have to read a book.
In some cities, illiteracy among 4th and 8th graders is as high as 73 percent. This sad state of affairs will never improve until students develop a love for reading. Until they begin to read solely for pleasure.
A virtual army of educators, researchers, parents, and reading specialists have been wrestling with this problem for decades. Worthy literacy programs exist, but for some reason the problem seems more entrenched than ever.
It's time to think out of the box. I tried to come up with the craziest ideas that just might work. Honestly, some of the following ideas are not even all that radical, but they are long overdue. Here are my top ten crazy ideas for getting kids to read.
Join the eBook revolution! U.S. Department of Education: develop a program to subsidize the purchase of eBook readers for all public school students. This will save on the cost of textbooks in the long run. Book stores: offer generous discount coupons to parents, students, and teachers toward eBook purchases. Parents: accompany kids on eBook shopping sprees. PTA/PTO: host an eBook fair. Principals: ban print textbooks and convert to eBooks. Kids may read more if their books are on anything that resembles a cell phone or computer. (By the way, colleges: convert to eBooks. Help students and parents save a few bucks, and give the environment a break. Go green!)
Parents: every hour of video game playing must be matched by one hour of book reading.
Parents: reading to an audience is fun, so have young children read aloud to their teddy bears and toys.
Parents: convert TV time into a readfest and activate multiple learning styles. Turn on your TV's closed caption function to display text so that kids can read and watch the action simultaneously. During commercials, press mute and have kids read a book or magazine.
Teachers: while riding on the yellow school bus to school or a field trip, have kids read comic books, magazines, and books for fun. Students who suffer motion sickness (documented by a parent) can listen to a book on tape.
Churches: Replace Sunday services with read-a-thons. If we must study to show ourselves approved (2 Timothy 2:15 KJ), then read-a-thons should be the Sunday morning service until students' test scores dramatically improve. Give 15 minutes to prayer and scripture, then read for the next hour and 45 minutes. Read to young children. Older children can read aloud, to each other, or silently. Provide private, closed-door classes for illiterate adults during service. After read-a-thon, collect tithes and offerings. Give the closing benediction. God bless. Go home. In my opinion, this is God's work.
Have kids listen to the funky, catchy tune "Read, Baby, Read" from the CD School's In Session by high school football coach and national motivational speaker, Alfred "Coach" Powell. Play it on a loop in the car and as background music while kids are doing homework.
On road trips, call out a letter, then have kids find words for that letter on billboards, vanity plates, passing signs, etc. Coach Powell says on road trips to football games, his student-athletes defuse the tension by calling out the names of cars. The athlete who shouts the name first has to spell the make, model, and color of the car. If spelled correctly, he gets to punch a teammate on the shoulder a la the Volkswagen commercial. Disclaimer: we do not advocate youth violence, but a friendly tap is okay.
Become an agent provocateur of reading. If you're brave, infiltrate places where young males hang out, such as street corners, community centers, basketball courts, and parks. Pull out a book that might interest them and begin to silently read. Laugh aloud and say things like, "Aw man!" and "Oh no he di'nt!" Slowly but surely, the youngsters will ask, "What you reading, man?" Why focus on males in particular? According to several studies, many youth who get entangled with the juvenile justice system are reading below grade level. It's very possible that reading proficiency could help keep them out of jail.
Last but definitely not least, cuddle up and read to kids every night before going to bed!
Next step: implementation!
Can you think of some other crazy ideas that just might work or have worked in your home or school?
Related
Popular in the Community