Lorde is unique in today's pop scene for not being a teen idol. Claims can be made that her label manufactured her image, but considering she's the primary writer of all her songs along with her sole producer, Joel Little, she definitely retains more agency than stars like Justin Bieber and Ariana Grande.
Under normal circumstances, Lorde's debut LP Pure Heroine would fade to obscurity as an alt record. Except "Royals" happened.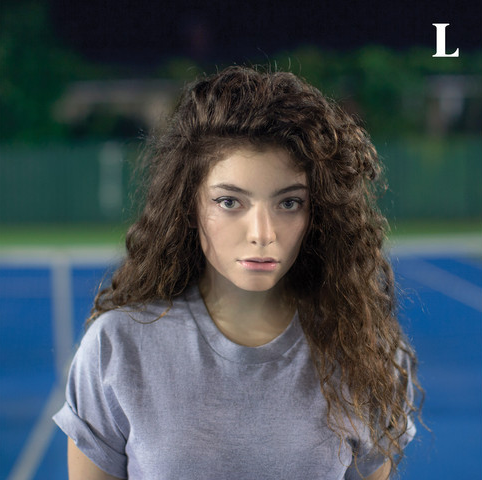 (image: Lorde/soundcloud)
Her realist, jaded approach to life, as opposed to the happy, glamorized parties in other pop videos, is now put to the test. Does she live up to the hype? This album might not be that danceable, but when you dig deeper, Pure Heroine is a lyrical treasure trove.
1. Lorde – Tennis Court Lyrics -- As she starts the album pondering her newfound fame, Lorde calls for a moment to show people "how little we care", a different kind of typical teen rebellion. The head raiser, however, is her melodramatic "I fall apart, with all my heart / And you can watch from your window". It's perfect commentary on teen star breakdowns.
2. Lorde – 400 Lux Lyrics-- A tale about nothing, and about a boy driving her home after a tiring party. She tells enough to establish a dreary suburban Auckland where the kids dream hard and sneak drinks. (The sentence "We're hollow like the bottles that we drink" shines.) This backdrop lasts for the entire album, and I welcome it. Few albums even have a setting.
3. Lorde – Royals Lyrics-- Everyone and their yappy dog already discussed everything except the lines "Let me be your ruler / You can call me Queen Bee". it doesn't come off as hypocritical and Lorde even admits to loving Nicki Minaj and Lana Del Rey. She doesn't condemn pop music; she just wants an alternative. She concedes that she and her friends love the fantasy, and it's okay to be "driving Cadillacs in our dreams". It's just that the fantasy needs to make it clear that it's exactly that...and in that way, she's brilliant.
4. Lorde – Ribs Lyrics-- Her singing about her fear of getting old is sorta underwhelming, but the bridge is the album's highlight. Its fragmented lines and "I want it back" is one of the best moments in 2013 indie.
5. Lorde – Buzzcut Season Lyrics -- Lorde revels in the beat's melancholy piano, recalling a possibly real incident of hair burning, and reporting how the men on the news say "that we will lose". She again mourns her fame. Plus, "I'll live in a hologram with you" manages to haunt.
6. Lorde – Team Lyrics -- Revisiting the Queen Bee persona once again, Lorde takes her cake and eats it too. This session of make-believe is strangely compelling. While she says "I'm kinda over getting told to throw my hands up in the air", it's still a lighter moment.
7. Lorde – Glory and Gore Lyrics -- Does this remind you of The Hunger Games? Her gladiator metaphors compare the Coliseum's battles to our culture's lust for celebrity drama. Artists might not actually kill each other, but Lorde still thinks upon whether she enjoys this kind of "bloodshed".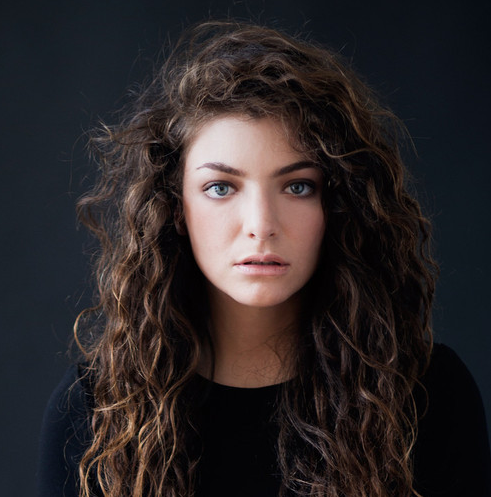 (image: Lorde/soundcloud)
8. Lorde – Still Sane Lyrics -- She reflects on fame once again, and then makes a decision to risk her sanity with "I'm little but I'm coming for the crown". Really, she's self-aware of possibly coming off as a jerk, wondering, "Only bad people live to see their likeness in stone / What does that make me?"
10. Lorde – A World Alone Lyrics -- A fantastic album closer. Its stark guitar hits home about how dark life can be. I mean, we're all shallow talkers and haters at least once, right? Throw in her and her friend's bad habits, it's like a nice John Green novel. At the end, she answers the first line presented in "Tennis Court" with "let 'em talk".
What are your thoughts on her album? Sound off in the comments.