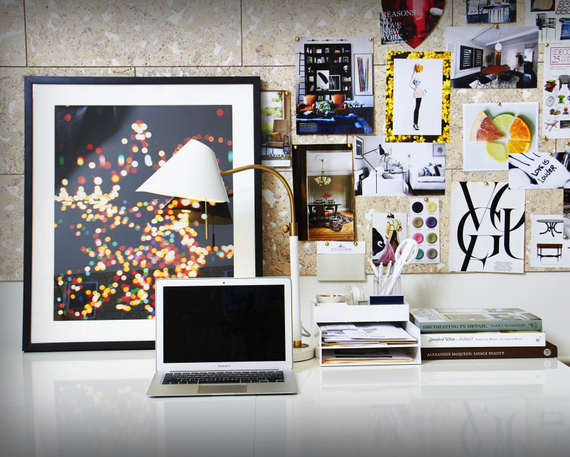 Blogs are like friends -- once you find your favorites, you tend to stick with the same group. There's nothing wrong with that, but perhaps it's time to step out of your comfort zone? These are just a few of the blogs our Viyet team been keeping up with for daily inspiration, in no particular order. Take a look and expand those horizons.
1. La Dolce Vita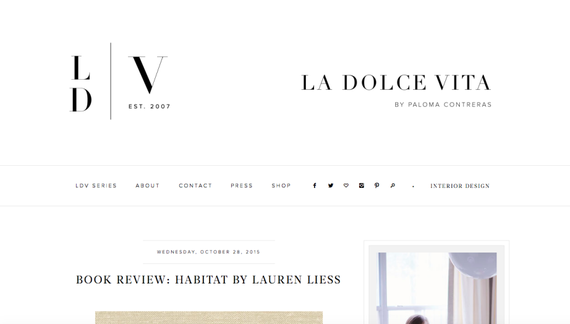 Houston-based Paloma Contreras has a mini design empire. Her eponymous interior design business launched following her popular blog in 2007, which continues to serve up inspiration of a thoroughly sophisticated sort.
2. Little Green Notebook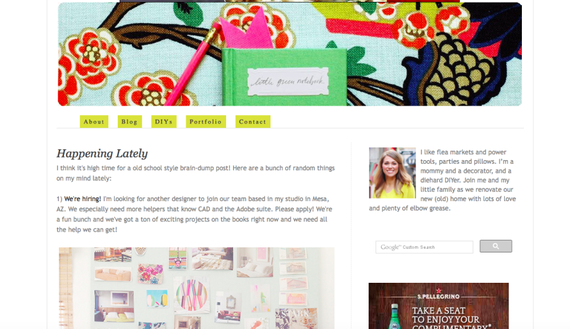 Yes, Little Green Notebook is well-known, but for good reason: Jenny Komenda has a great eye for design as well as for DIYs. Plus, her banner is eternally lovely.
3. Kimberly Schlegel Whitman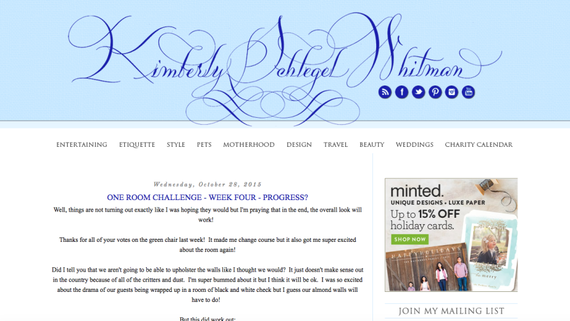 Effortless elegance is the specialty of Kimberly Schlegel Whitman, the multi-talented blogger, designer, author, TV host, lifestyle expert, party planner, and editor-at-large for Southern Living magazine. We adore her take on gracious living in all forms, from parties to decor to everything in between.
4. Sacramento Street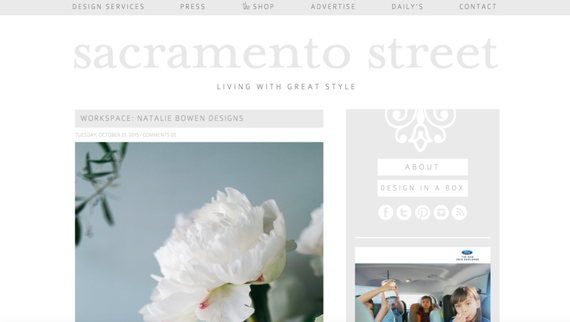 Designer and stylist Caitlin Flemming shares her tremendous expertise through her popular blog, Sacramento Street. Profiles of designers and piece-by-piece breakdowns of room designs are must-reads for us.
5. House Seven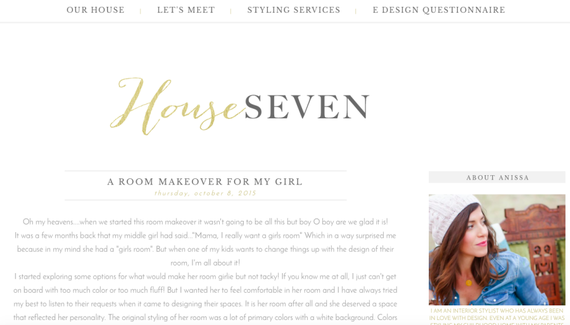 Interior stylist Anissa Zajac combines a modern aesthetic with a slight traditional influence. Her blog is named after her seventh (!!) home -- all those moves have taught her a wealth of info about the art of redecorating.
6. Stylebeat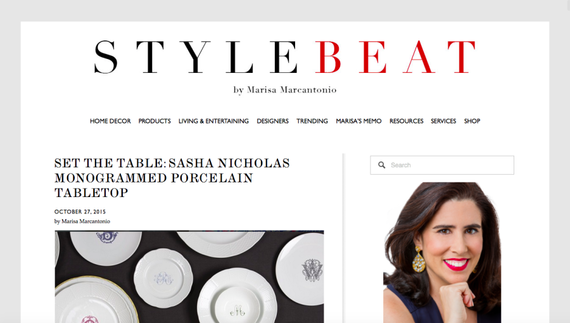 Design authority Marisa Marcantonio brings an insider's perspective on the products, designers, and events that make headlines. We especially love the "Trending" feature, which gives you a closer look at the unique furniture and accessory designs that will be making waves.
7. Splendor Styling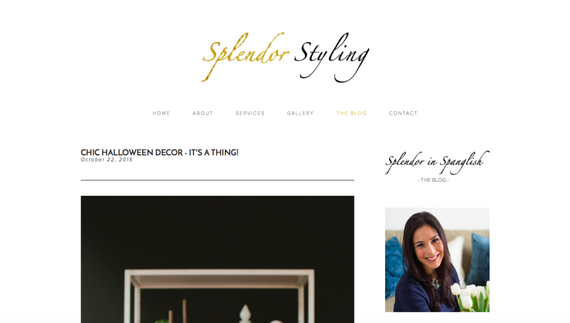 Washington, D.C.-based designer and stylist Mariella Cruzado chronicles projects and unique products, all while giving a great dose of expert advice.
8. Bek Design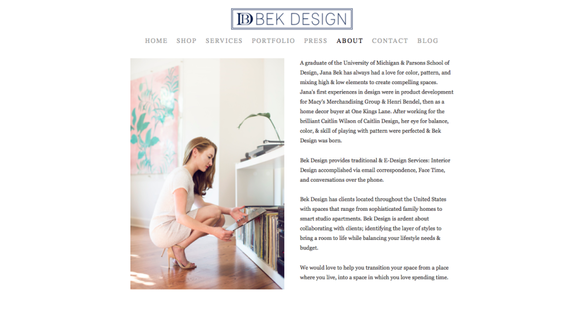 Jana Bek has a thriving interior design business -- and also a line of gorgeous lamps that feature painterly brushstrokes. Jana's blog takes a look at her process (plus a few very elegant DIY ideas).
9. Design Manifest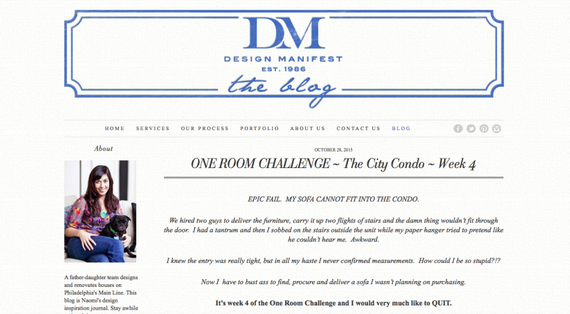 Design Manifest follows a father-daughter team as they design and renovate houses in Philadelphia. We especially love the blog's unique voice!
10. Fourth Floor Walk Up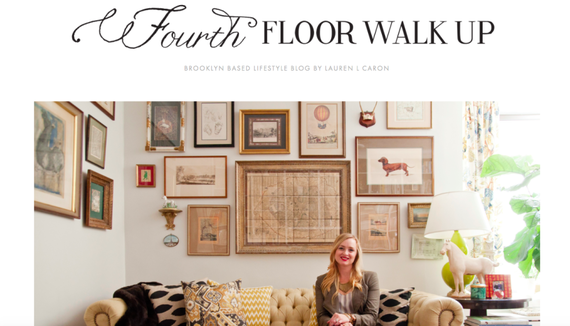 Designer and creative consultant Lauren L. Caron has an eye for the eclectic. Though it focuses primarily on New York City, Fourth Floor Walk Up is filled with ideas for any space, no matter the locale.
11. Mark D. Sikes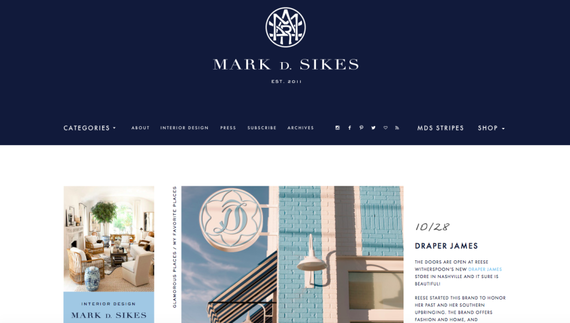 If you didn't love the work of Mark D. Sikes already, you'll simply adore his blog. (With a tagline like "Chic People, Glamorous Places, Stylish Things," how can you not?) You'll find plenty of new sources for inspiration...and yes, plenty of stylish things.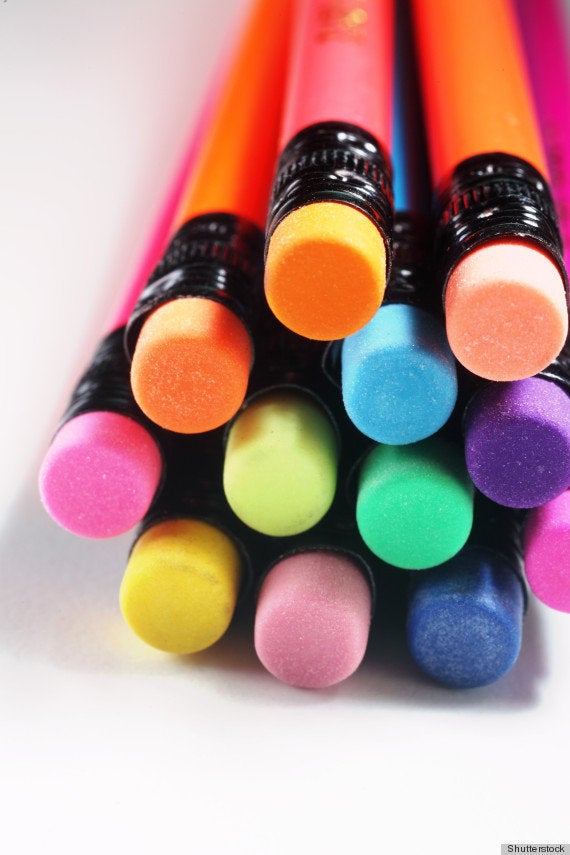 The Best Cleaning & Organizing Tips