I'm a big advocate of content marketing. This is where you give value to your customers by producing something free like a blog post, video tip or podcast. If you're not doing this already, it can seem overwhelming to get started, but it doesn't have to be. You probably already have some engaging pieces of content sitting around collecting dust. Instead of creating something new each time, repurpose what you already have.
Here's why content marketing is important.
You can reach wider audiences

. We don't all like to digest information the same way. Some would prefer to watch a video, while others are perfectly happy reading a book about the same topic. Repurposing content gives these audiences options.



You gain authority by having content in multiple channels

. If a potential client is choosing between you and a competitor, content could be a deciding factor. Think about how compelling it is to search your name or company name and get a Google page full of content you've produced. You look like the expert you are.



It gives old content new traction

. Take something you've created in the past, refresh it and repost it. You've probably gotten new followers since the first time you shared the content. Sharing it again gives these new followers a chance to digest it. I have almost 1000 posts on my Entrepreneur-Resources.net blog. I'm sure there are people following me now who didn't know me in 2005 when I started it.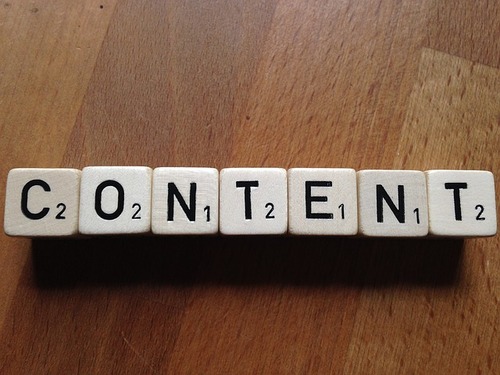 Let's say you just conducted a one-hour teleseminar. It got great reviews from all who attended. You post up the replay for those who couldn't make it and move on to something else. No! Reuse that content instead. Here are 12 ways you can do it.
Create a blog post. Make a bulleted list of the teleseminar highlights and post it as an article on your blog. You could even offer it as a guest post on an industry blog.


Turn it into a short eBook or whitepaper. Get the audio transcribed, put a nice cover on it, and now you have a digital product to sell or giveaway.


Podcast. Take the teleseminar recording and upload it to a place like SoundCloud or iTunes. You can take those links and embed them into your blog for an audio post. This example assumes you're starting with an mp3. If you're going to repurpose a blog post into audio, Audacity works very well. I've used it to record and edit all of my podcasts.


Audio training. Turn the teleseminar into a digital product that's for sale on a platform like Gumroad.


Create a video presentation. Services like Tunes to Tube take your mp3 and an image, turn it into a video and then upload it to your YouTube channel for you.


Make a talking head video. Take some of the best nuggets from the teleseminar, turn on your phone's camera and talk about them. Most phones have simple video editing software and one-click social media sharing.


Create a deep dive teleseminar. Say you created a teleseminar about your 5-step process for organizing closets. Step 1 was purge what you don't need. You can create an entirely new seminar that goes in depth around that step. For example, you could talk about why it's important to get rid of old items, how to decide what to toss, where to donate items that are still in good condition, etc.


Make a presentation. Create slides using PowerPoint and then share it via SlideShare.net.


Develop an infographic. Use a site like Visual.ly to make an infographic with highlights from your seminar.


Schedule a webinar. For those who are more visual learners, present the teleseminar information with slides in the background this time.


Newsletter. Highlight the best tips from the teleseminar and share them with your mailing list.


Physical CD for sale. Use an online CD maker to upload your teleseminar and make it a physical CD. This product can now be sold when you attend events or mailed to potential clients. If you've done multiple teleseminars, upload each track, add a transcript and sell it as a home study class.
These are only a few ways you can repurpose your old content. Which ways have you used? Share your success in the comments.
Looking for a supportive, engaging space to grow your business, join Dequiana's Facebook community for women entrepreneurs: http://bit.ly/BecomeYourOwnCEO.
Popular in the Community