With the never-stopping news cycle, it's easy to miss great images that fly under the radar. We've got you covered.
We're highlighting exceptional photos from around the world for the week of Nov. 2 to 8. Check them out below. 
ABOVE: A Brazilian indigenous community leader takes part in a protest against the destruction of the Amazon forest, outside the European Commission headquarters, in Brussels on Nov. 5, 2019. (Credit: Francois Lenoir/Reuters.)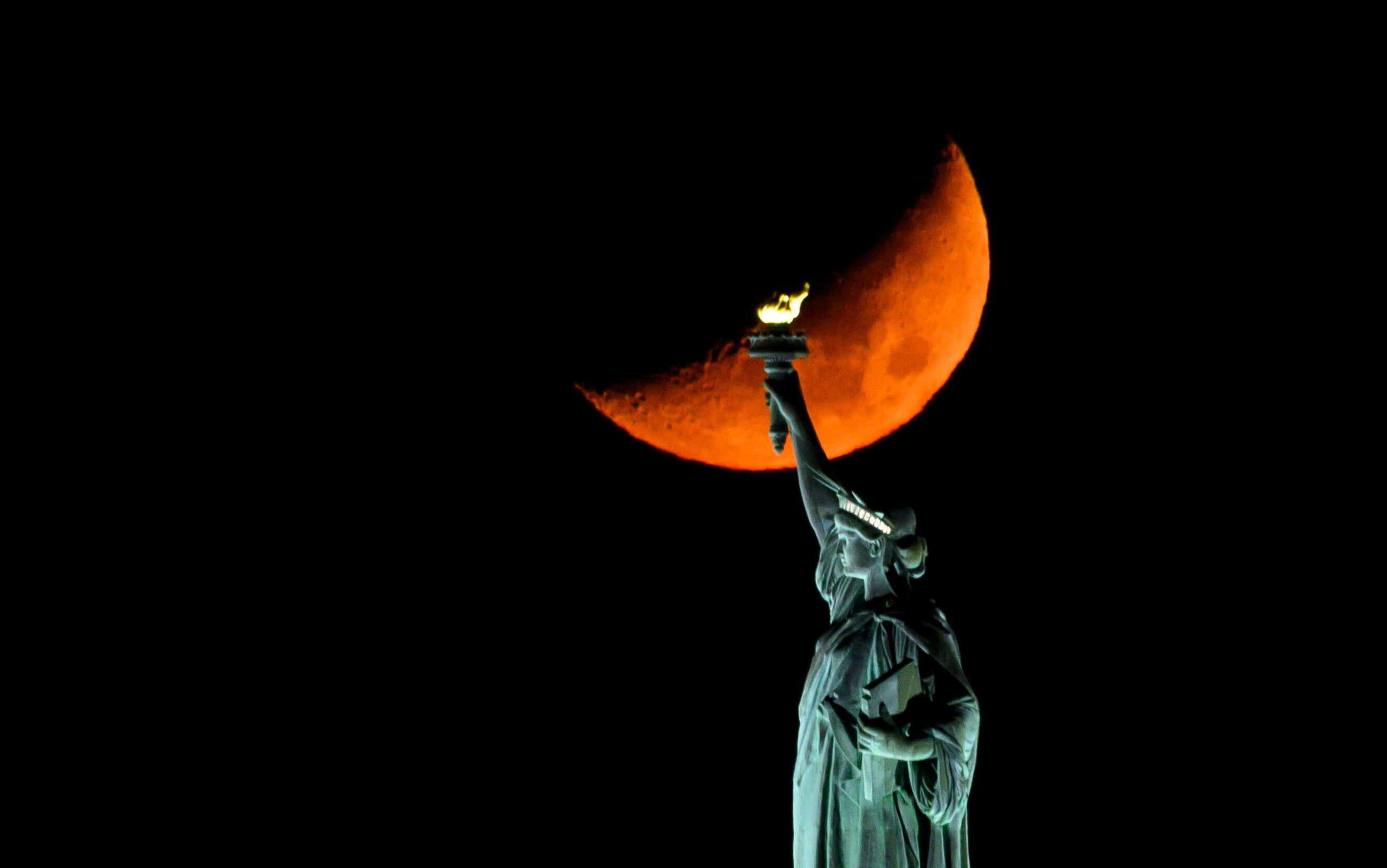 The moon sets behind the Statue of Liberty on Nov. 2, 2019, in New York City.
Participants wearing historical costumes ride high-wheel bicycles during the annual penny farthing race in Prague, Czech Republic, on Nov. 2, 2019.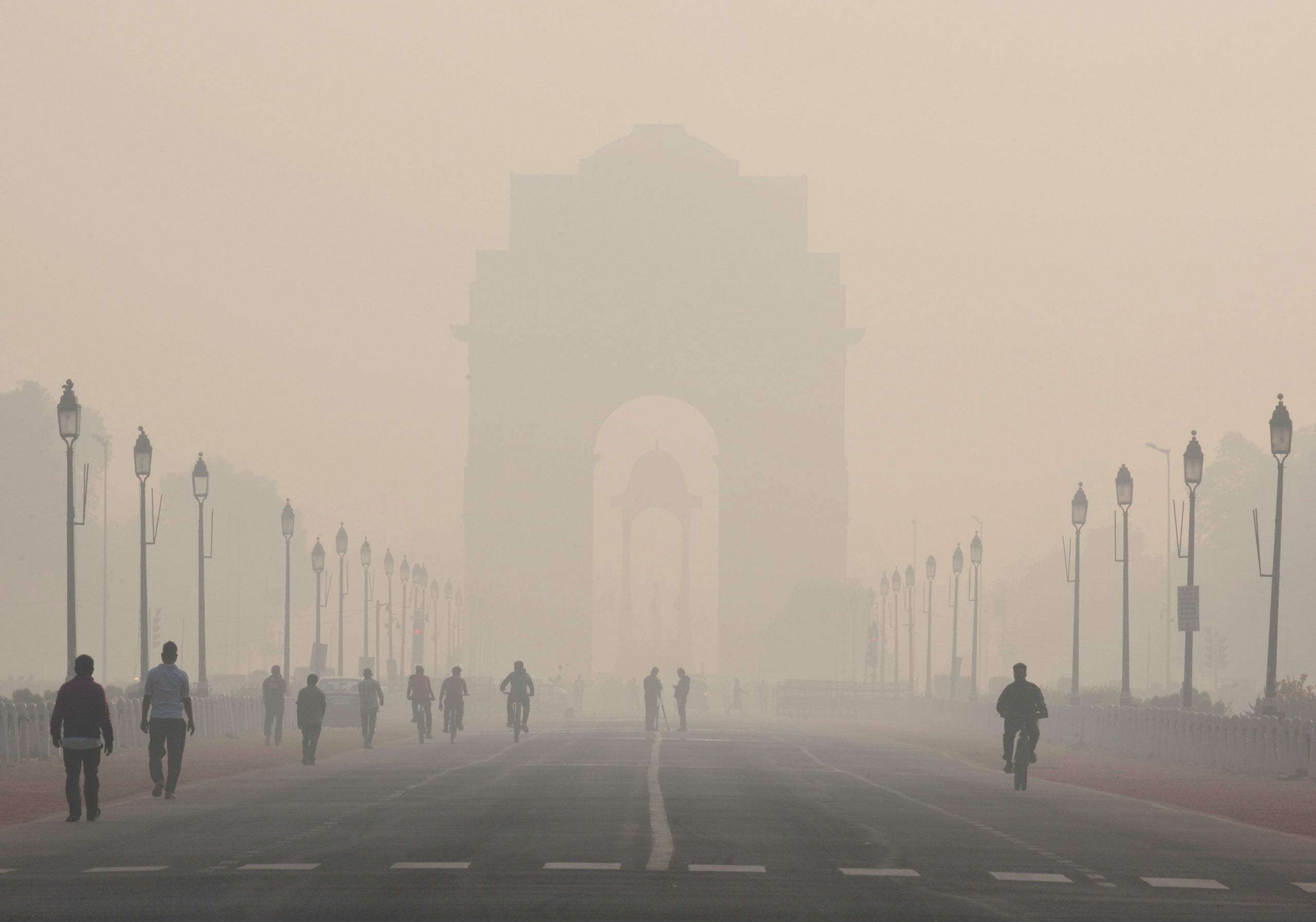 Pedestrians walk along Rajpath boulevard in front of the smog-shrouded India Gate monument in New Delhi on Nov. 5, 2019. Air pollution levels in India's capital remained at near-record levels, forcing schools to shut down through midweek and keeping residents indoors.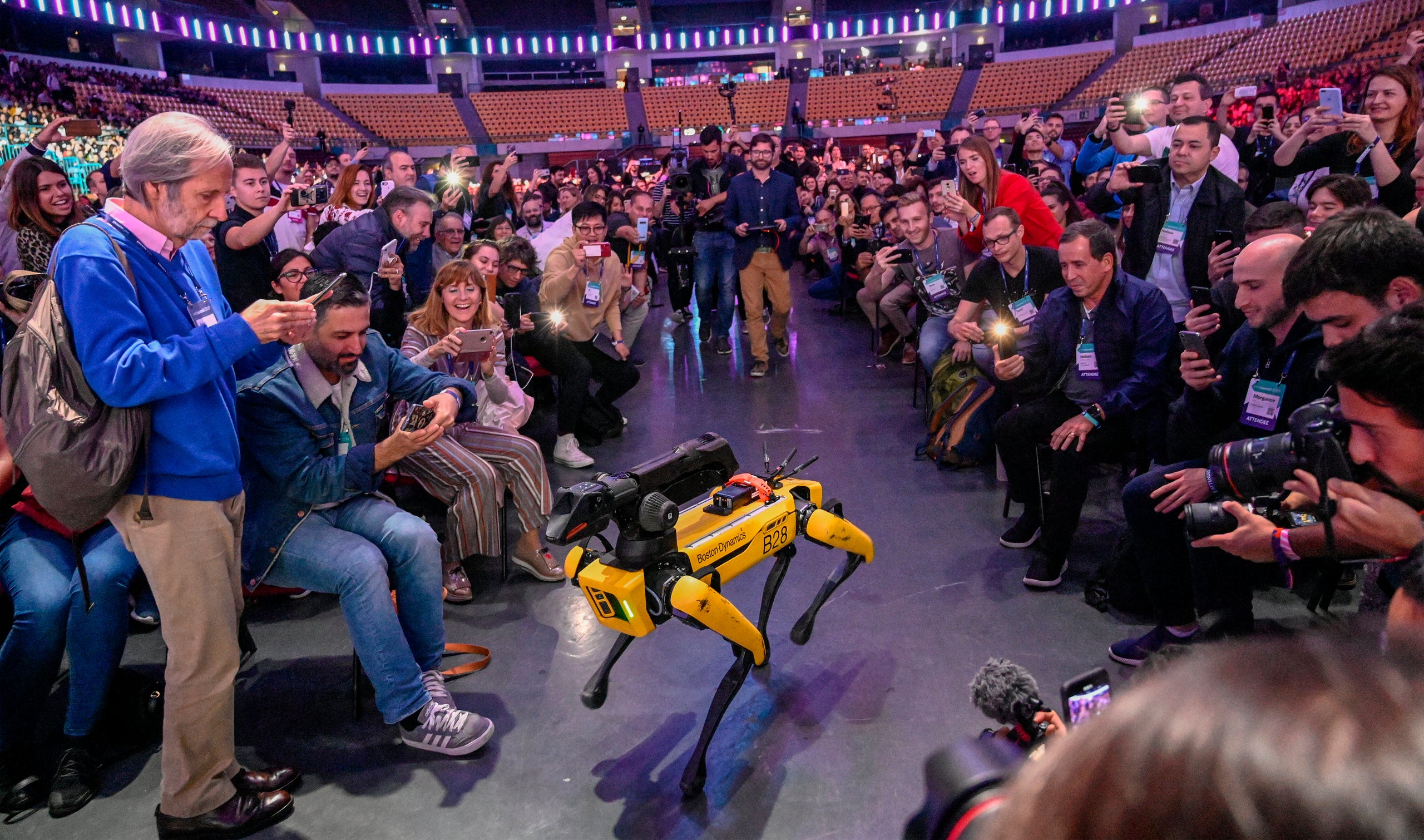 Spot the robot heads toward the Altice Arena stage at Web Summit 2019 in Lisbon, Portugal, on Nov. 7, 2019. Marc Raibert, founder and CEO of Boston Dynamics, was speaking on the future of mobile robots.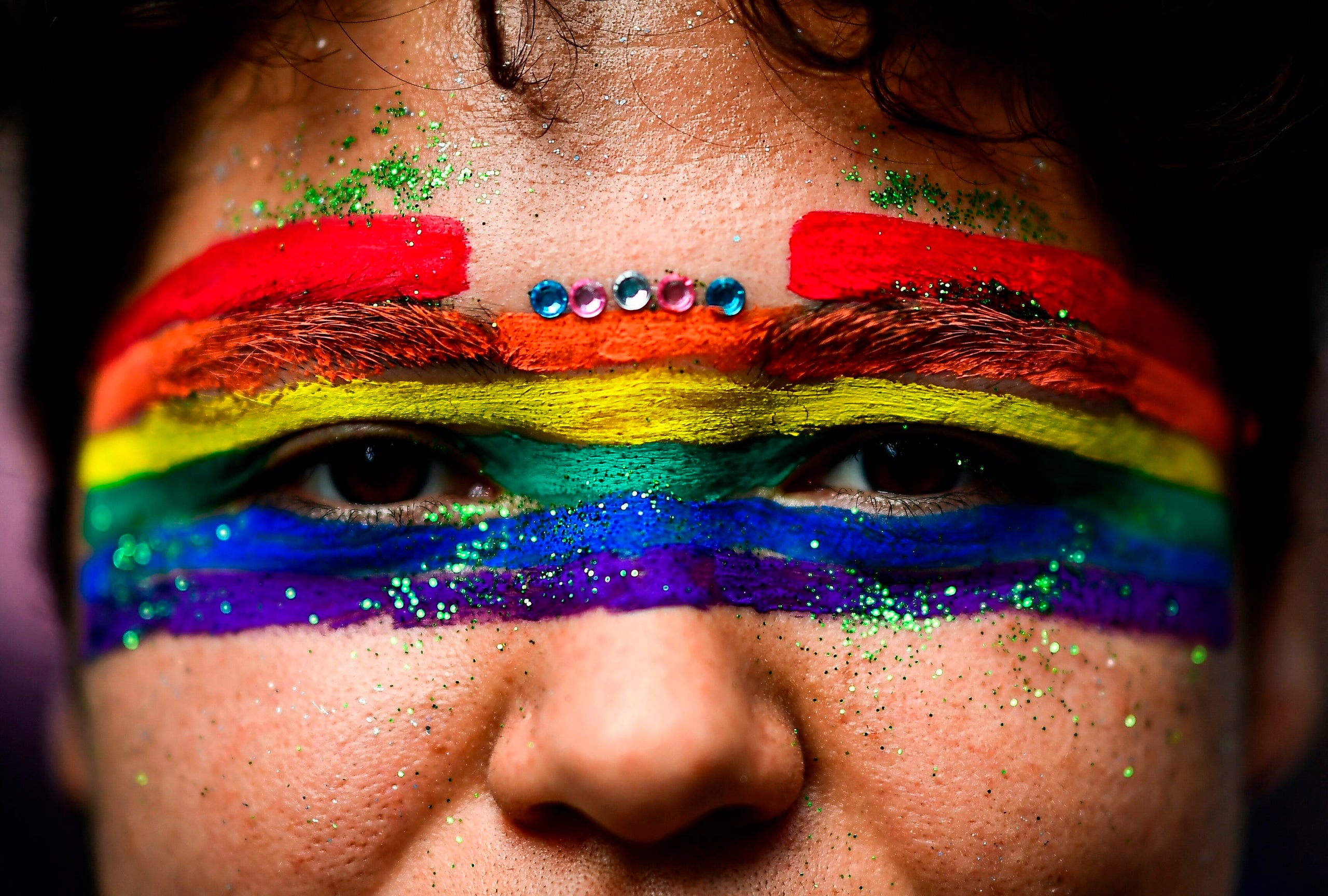 A reveler takes part in the Gay Pride Parade in Buenos Aires, Argentina, on Nov. 2, 2019.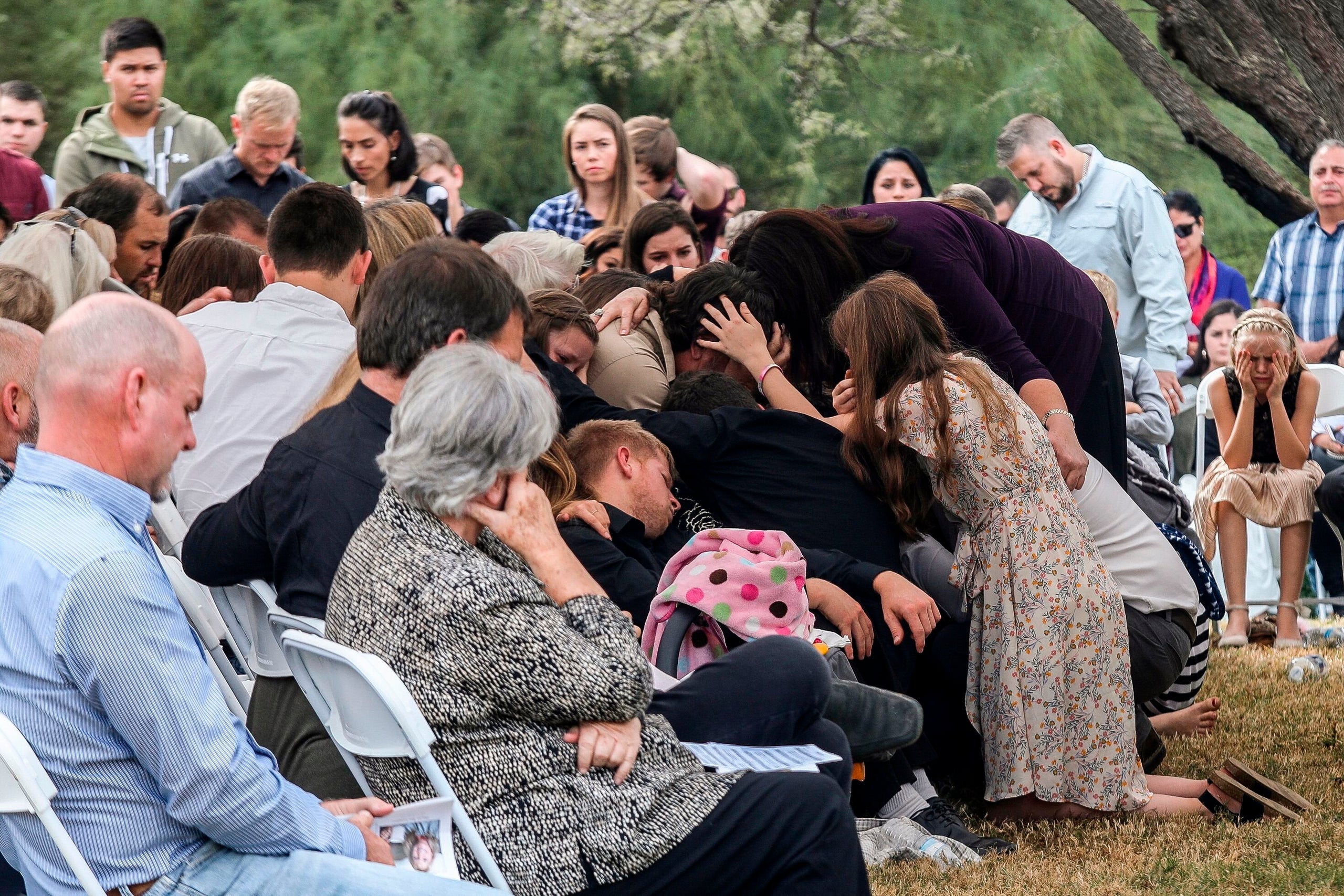 Relatives and friends mourn during the funeral service for Dawna Ray Langford and her sons Trevor and Rogan at La Mora Ranch in the municipality of Bavispe, Sonora State, Mexico, on Nov. 7, 2019. They were among the nine people killed on Nov. 4 in an attack that authorities have blamed on a drug cartel.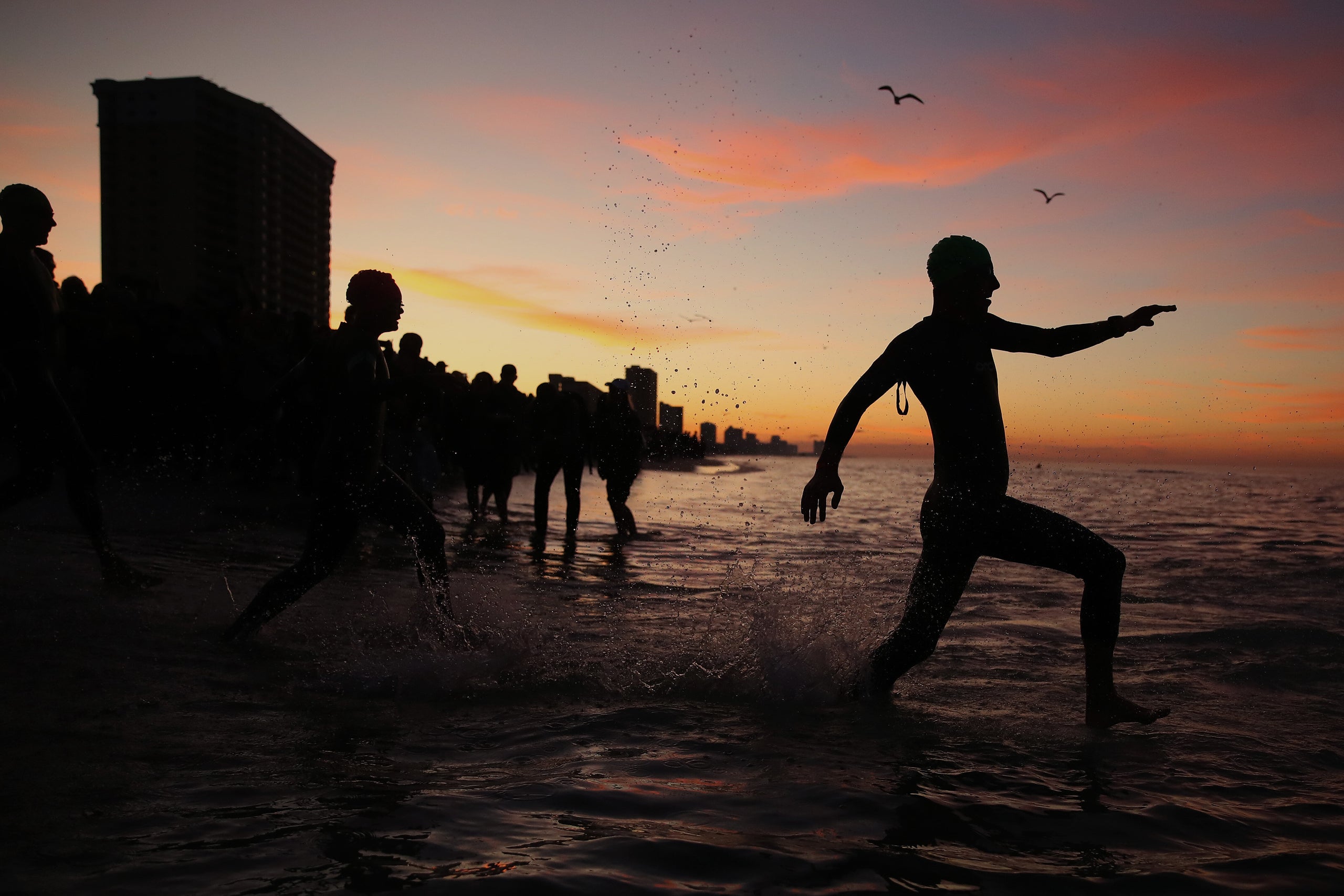 Athletes compete in the swim leg of the Ironman Florida on Nov. 2, 2019, in Panama City.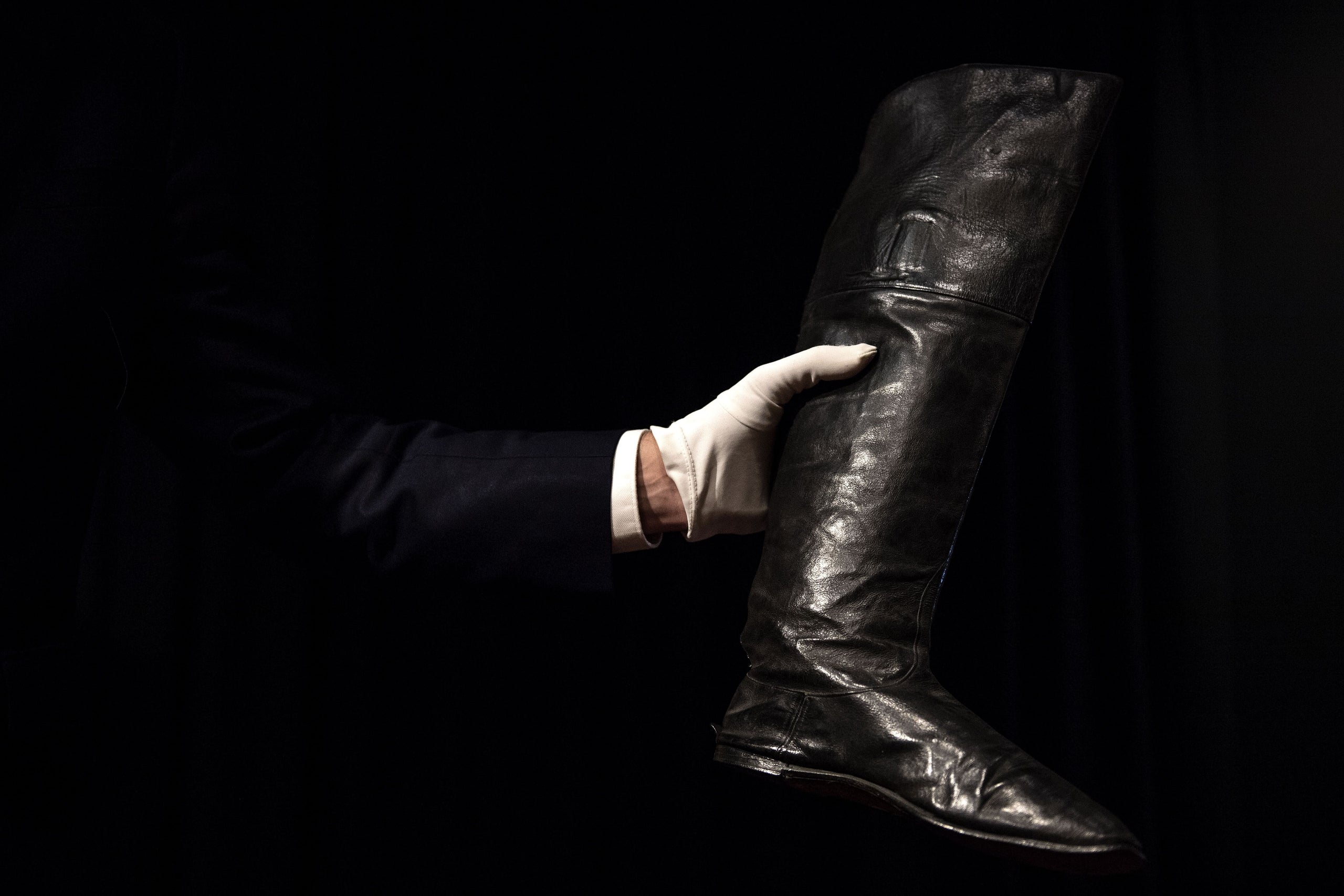 An expert holds a pair of Napoleon I's riding boots ("bottes a l'ecuyere" in French) at the Drouot auction house in Paris on Nov. 8, 2019, ahead of a sale scheduled for Nov. 29.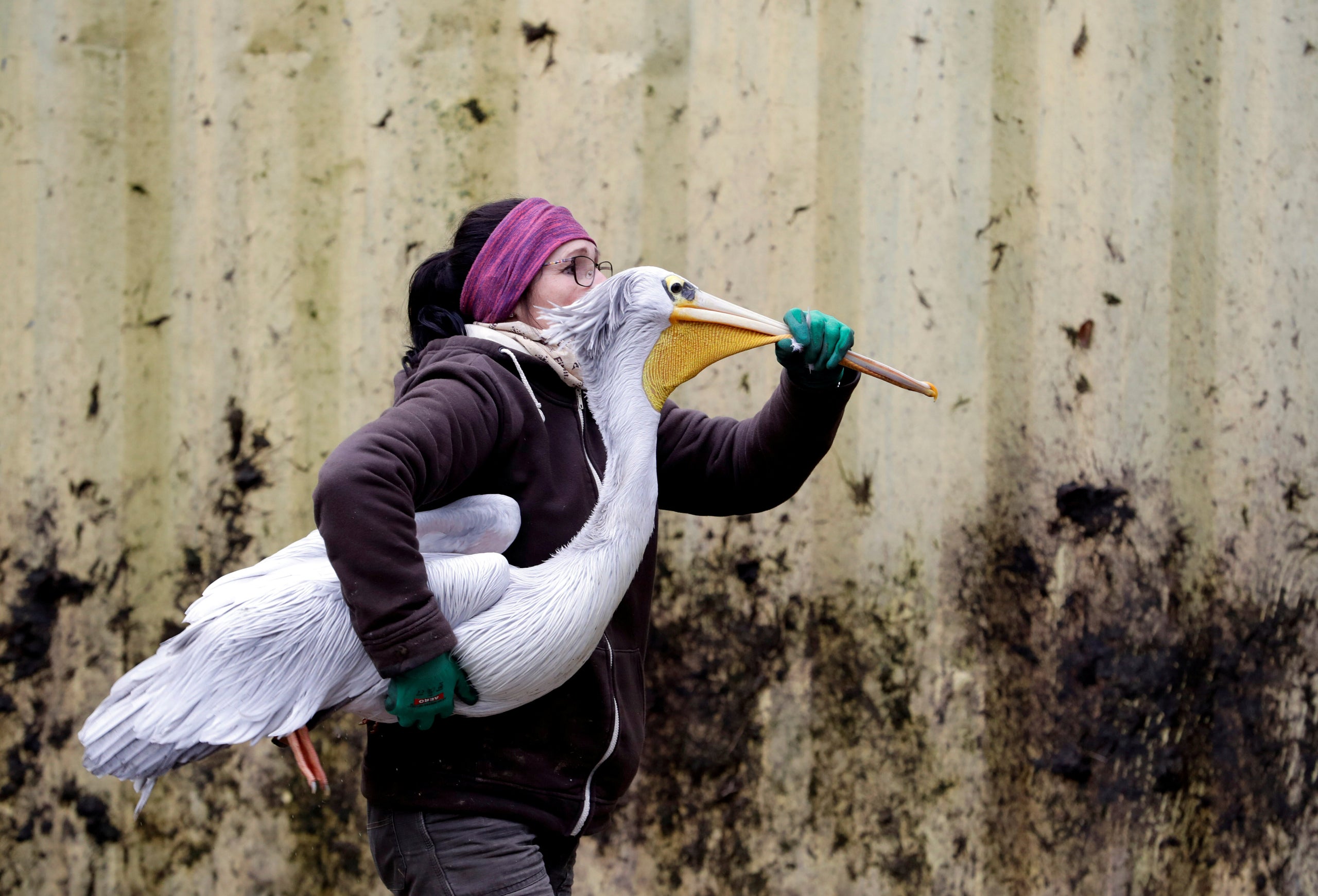 A zookeeper carries a pelican that is being moved to its winter enclosure at Dvur Kralove Zoo in Dvur Kralove nad Labem, Czech Republic, on Nov. 5, 2019.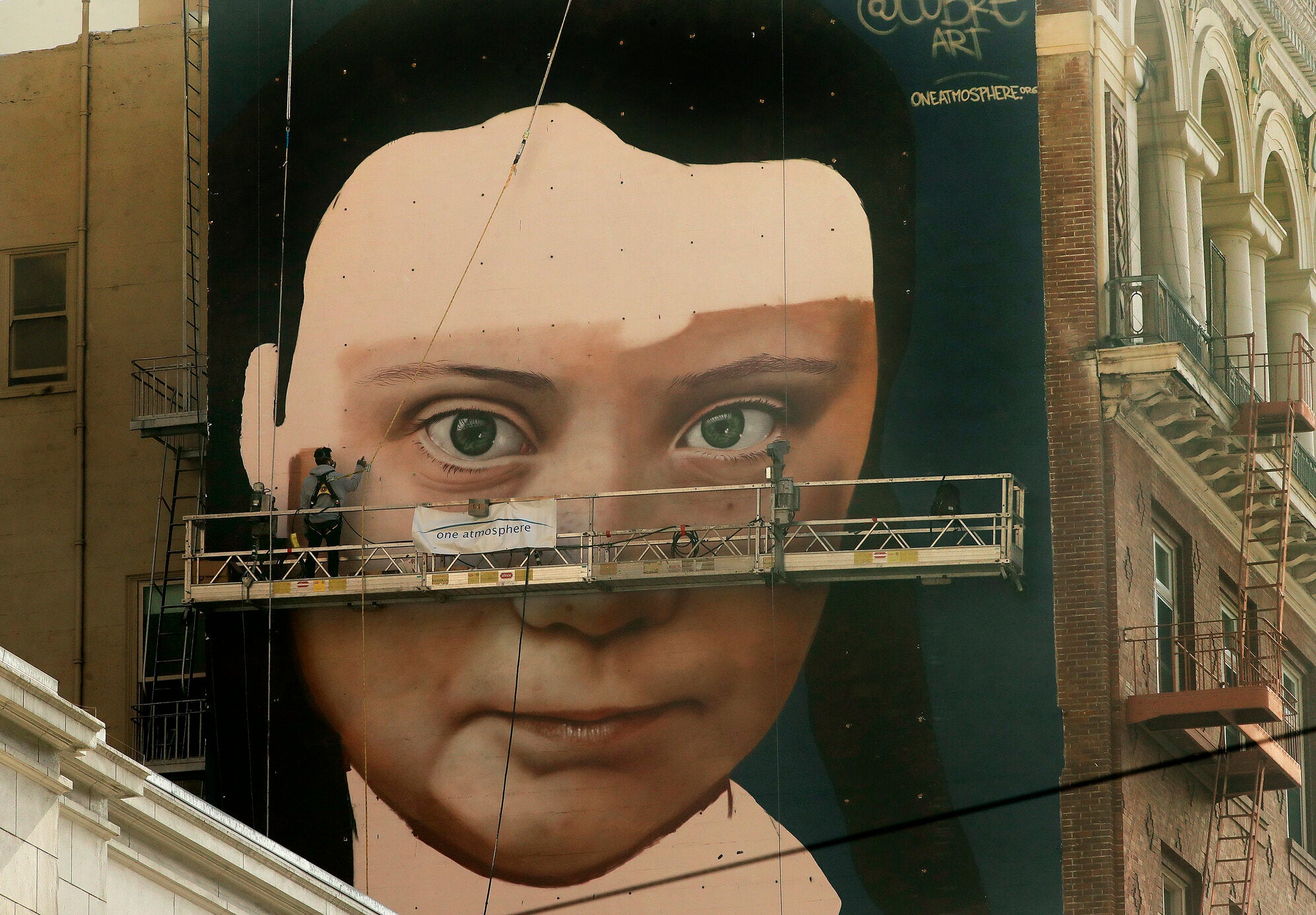 Andres Petreselli paints a mural on the side of a San Francisco building depicting Swedish teen climate activist Greta Thunberg on Nov. 8, 2019.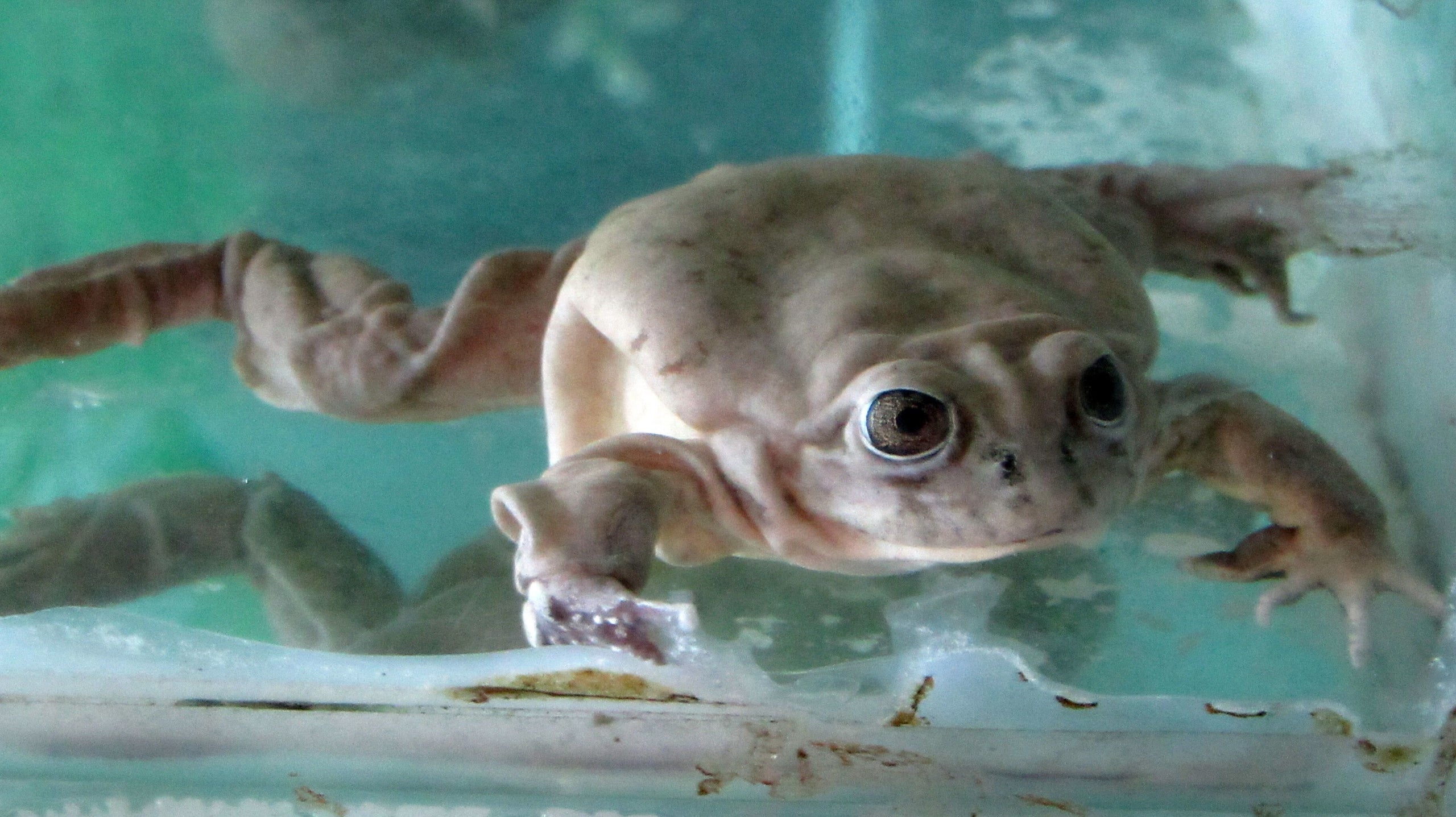 One of 36 giant frogs of Lake Titicaca, an endangered species highly coveted for its alleged aphrodisiac properties, is shown to journalists on Nov. 6, 2019, after being born in captivity at a zoo in Huachipa, east of Lima, Peru. This species was discovered by French researcher Jacques Cousteau at Titicaca, the highest lake in the world, which sits more than 3,800 meters above sea level on the Andean border between Peru and Bolivia.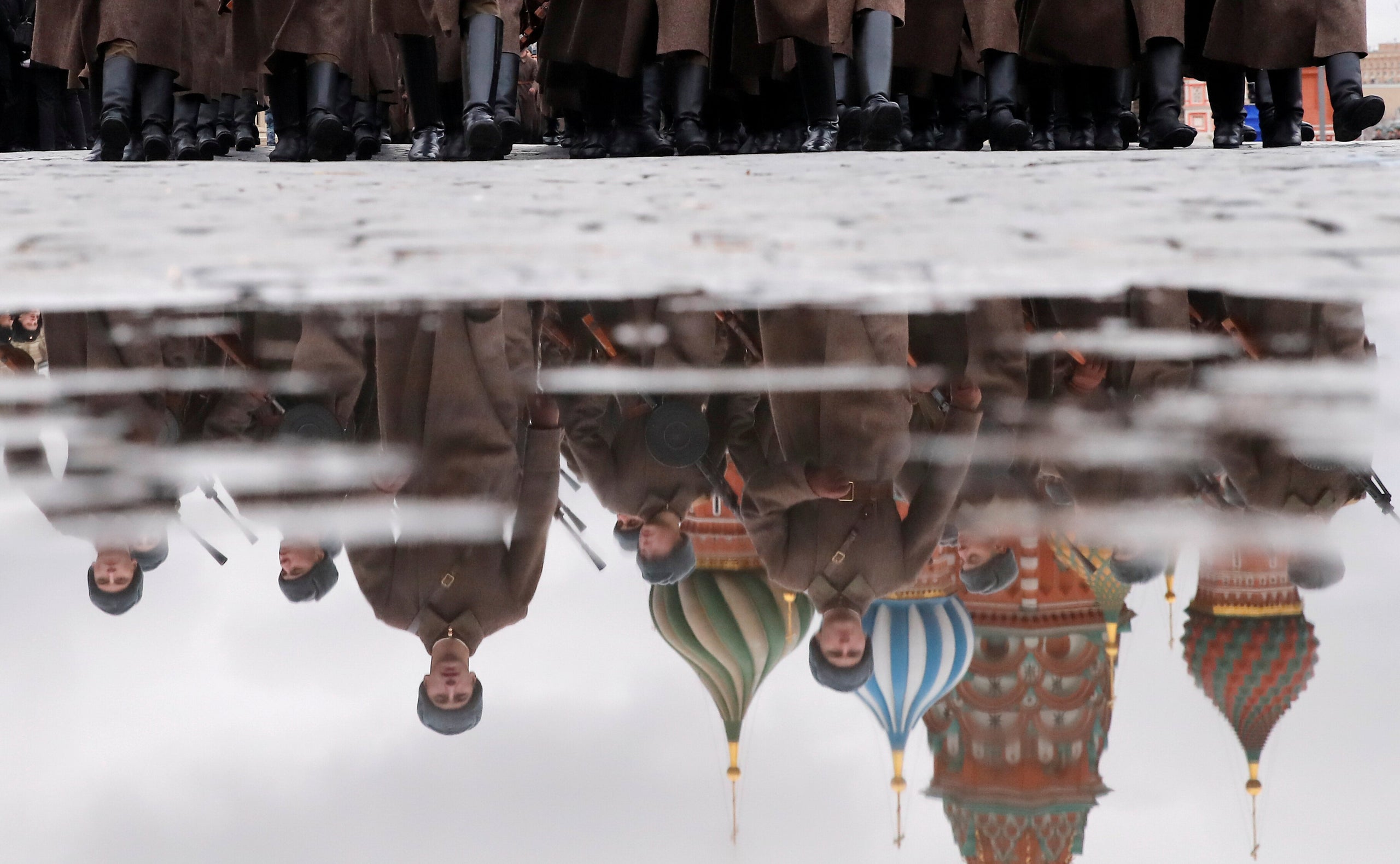 People are reflected in a puddle marching near St. Basil's Cathedral in Moscow on Nov. 7, 2019, during preparations for a military parade to mark the anniversary of a 1941 parade, when Soviet soldiers marched toward the front lines during World War II.
Calling all HuffPost superfans!
Sign up for membership to become a founding member and help shape HuffPost's next chapter
BEFORE YOU GO
PHOTO GALLERY
Photos You Missed In 2019