Amid the ever-changing news cycle, it's easy to miss great images that fly under the radar. Fortunately, we've got you covered.
We're highlighting exceptional photos from around the world for the week of Aug. 8 to 14. Check them out below.
Above: Meteors cross the night sky over a sunflower field in Guadalajara, Spain, during the Perseid meteor shower on Aug. 12, 2020. Credit: Marcos del Mazo/LightRocket/Getty Images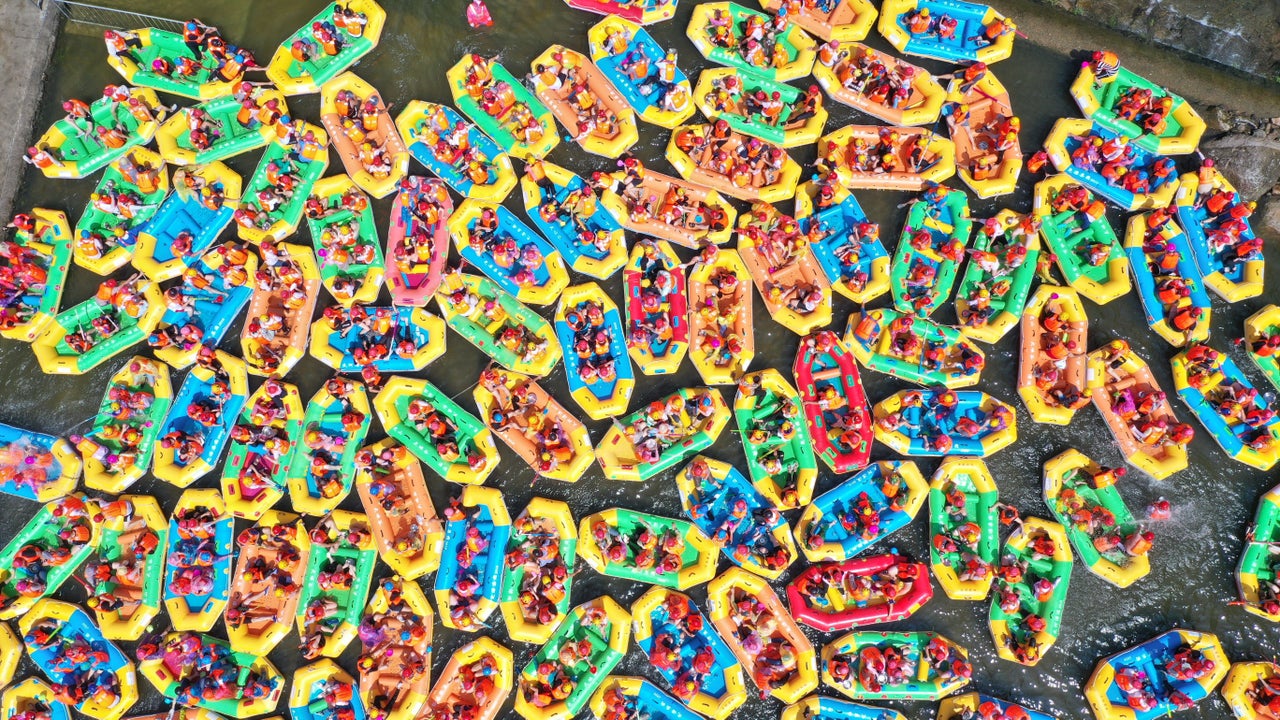 Tourists go rafting at Yao Mountain Scenic Spot on Aug. 8, 2020, in Pingdingshan, Henan province, China.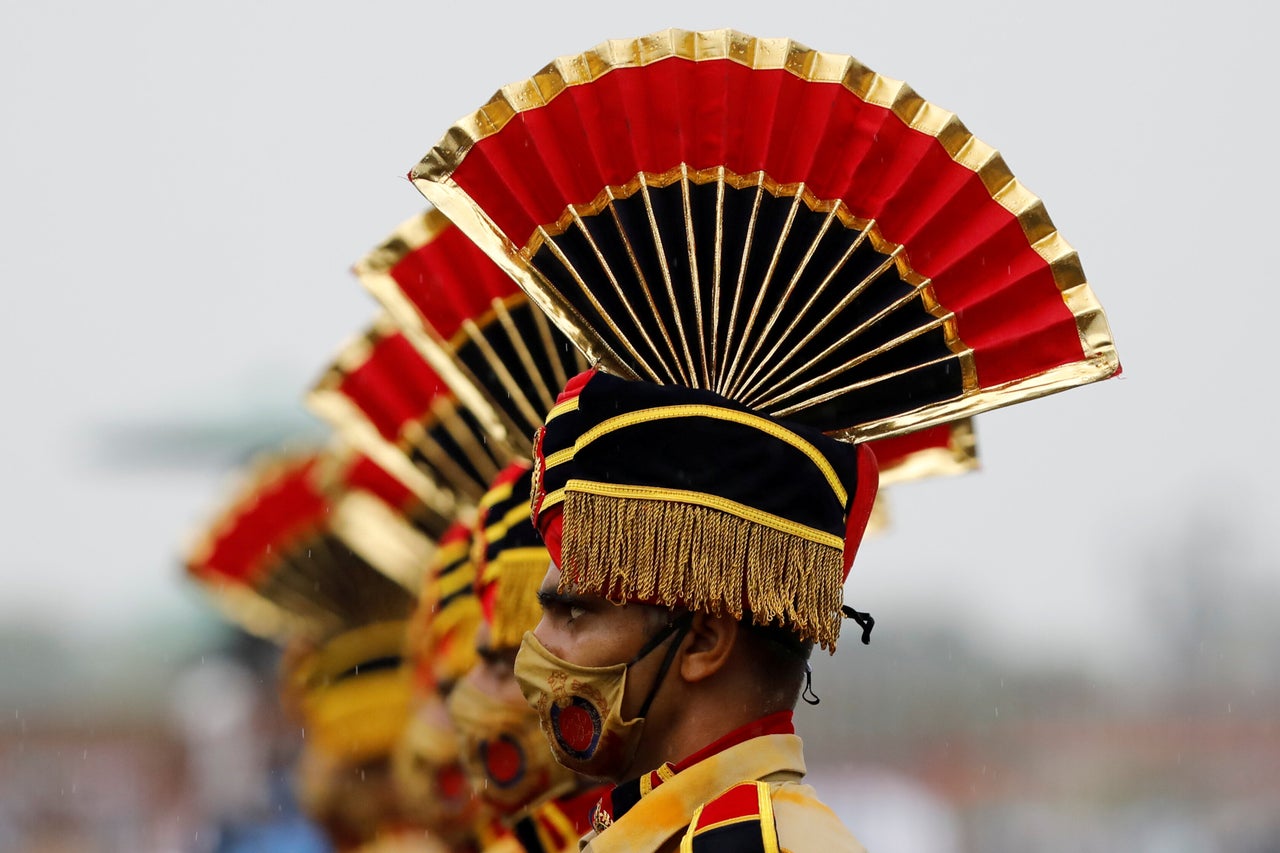 Police personnel wearing face masks take part in a full-dress rehearsal for India's Independence Day celebrations at the historic Red Fort in Delhi, India, on Aug. 13, 2020.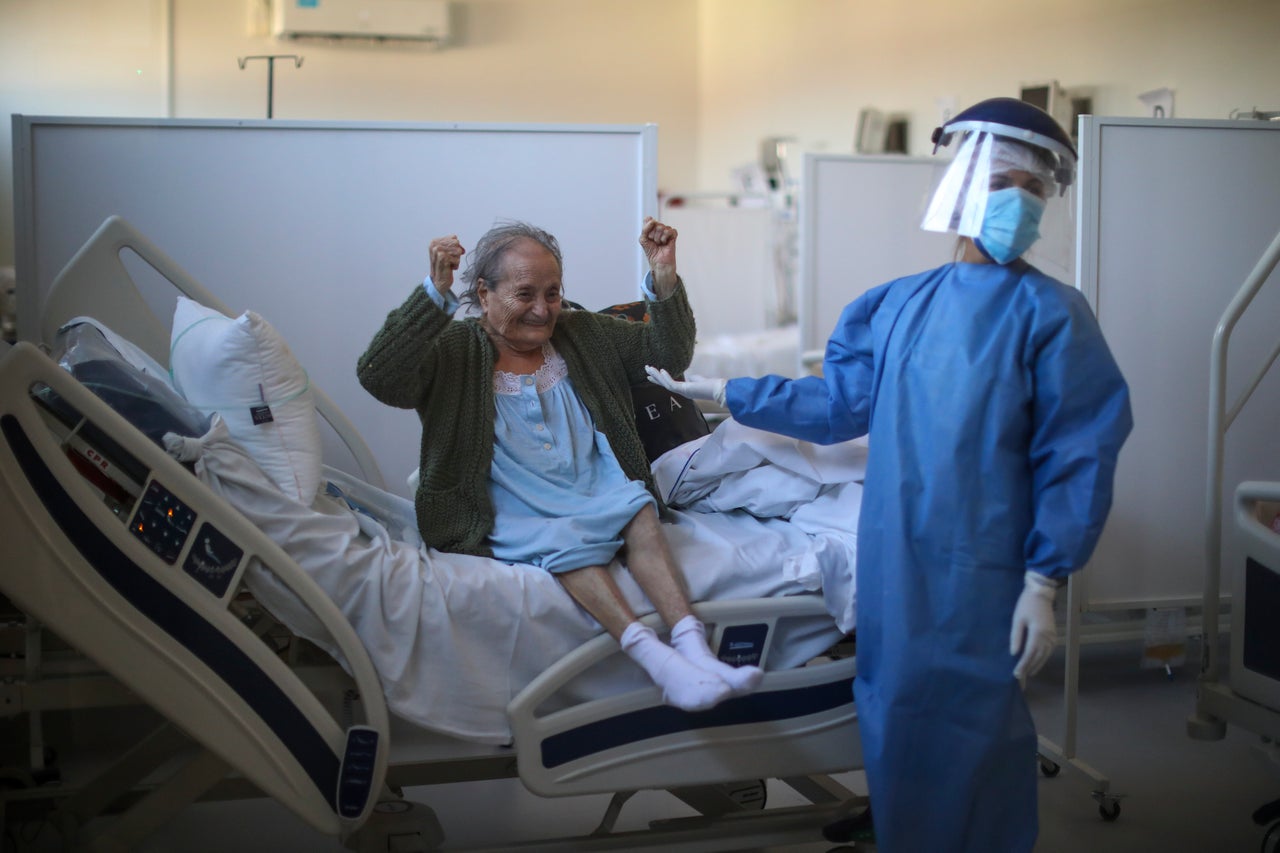 Blanca Ortiz, 84, celebrates after learning from nurses that she will be dismissed from the Eurnekian Ezeiza Hospital, on the outskirts of Buenos Aires, on Aug. 13, 2020, several weeks after being admitted with COVID-19.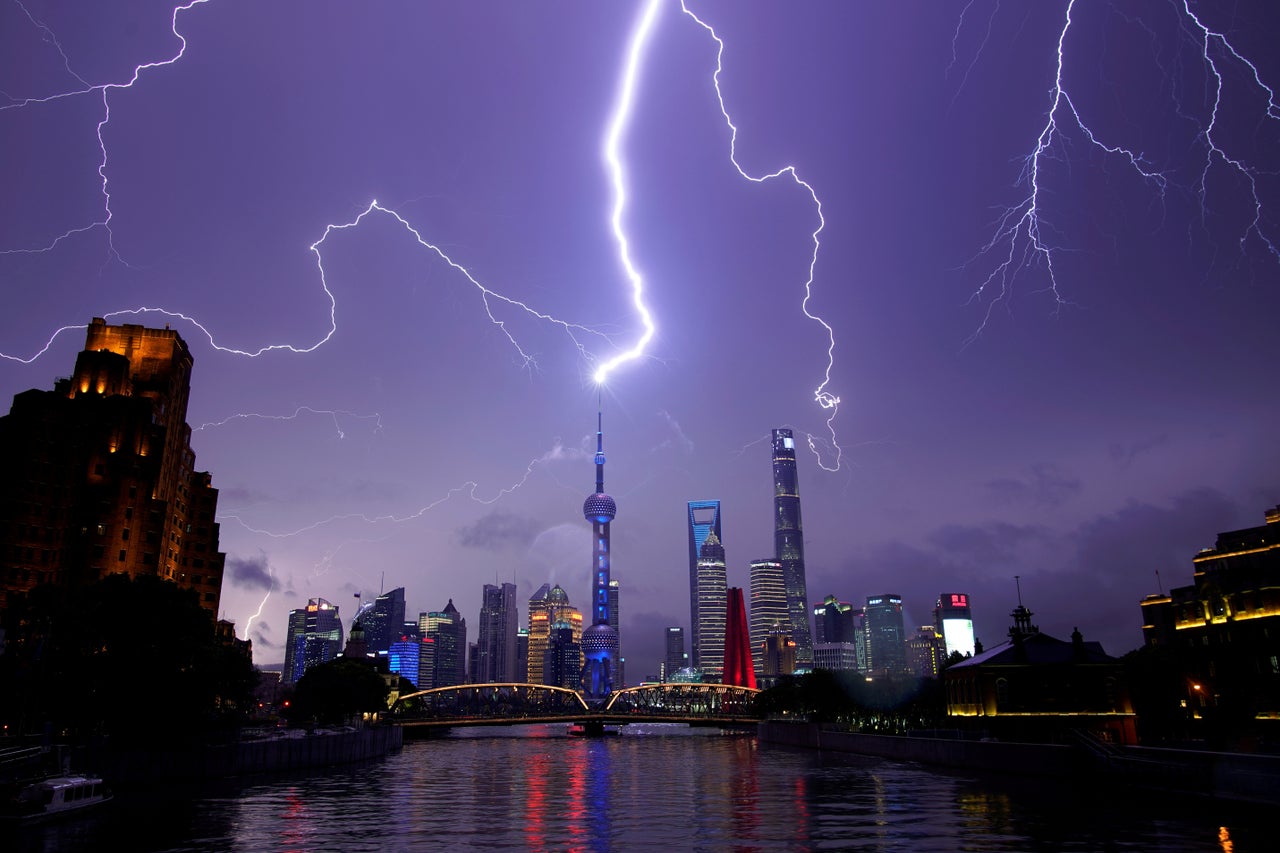 Lightning strikes above Shanghai's Pudong financial district on Aug. 10, 2020.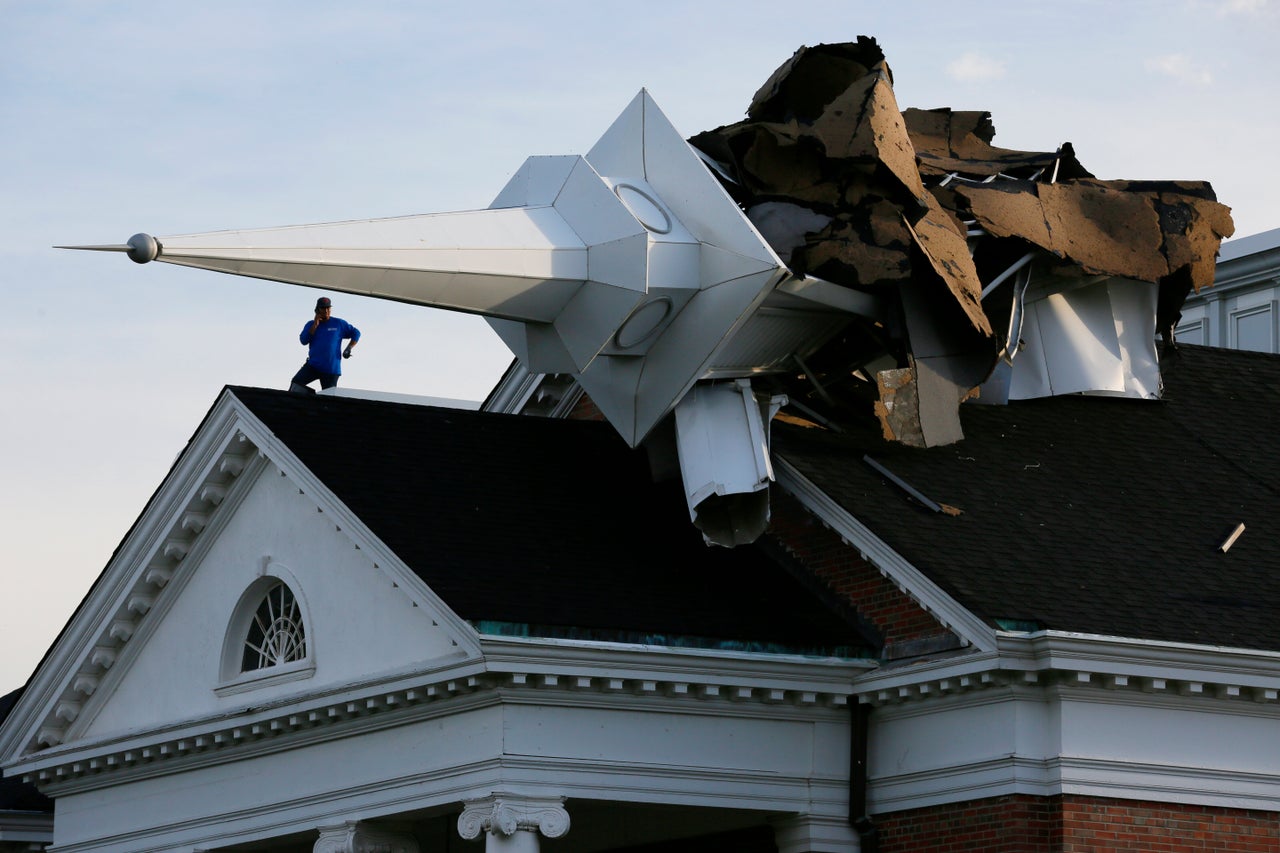 A person surveys the damage from the roof of College Church in Wheaton, Illinois, after a severe storm toppled the church steeple on the campus of Wheaton College on Aug. 10, 2020.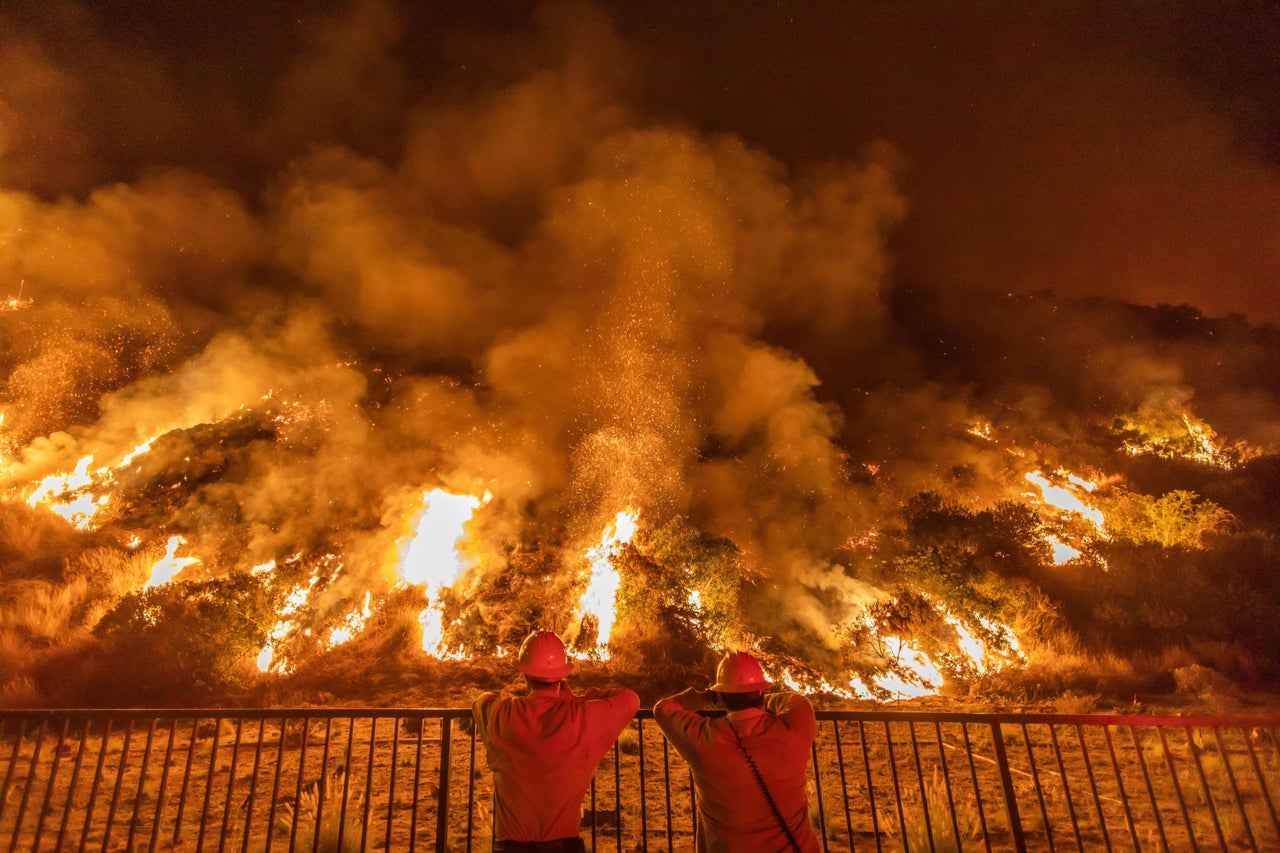 Firefighters look at smoke and flames rising from the Ranch fire in the San Gabriel Mountains above Azusa, 25 miles east of Los Angeles, on Aug. 14, 2020.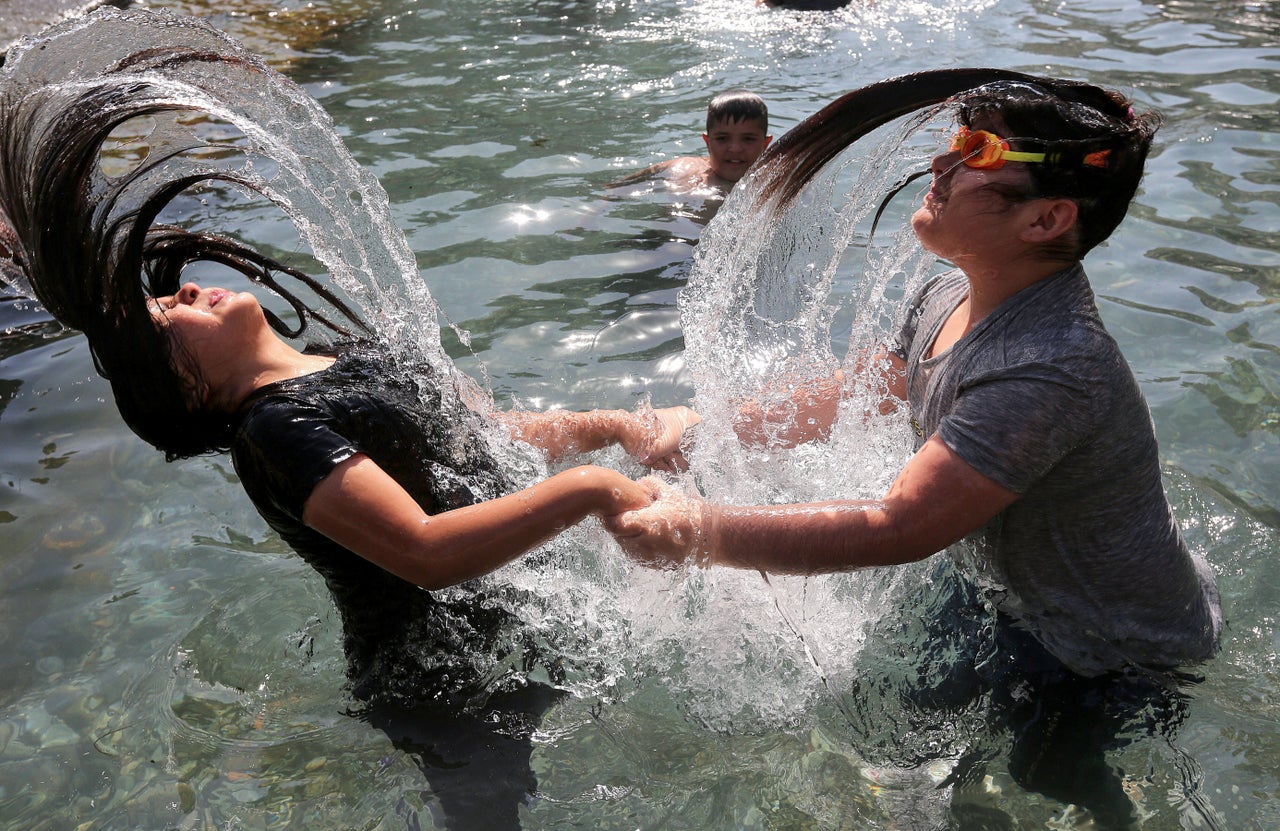 Young people cool down in the Cheshmeh-Ali natural spring pool in Shahr-e-Rey, Iran, on Aug. 11, 2020.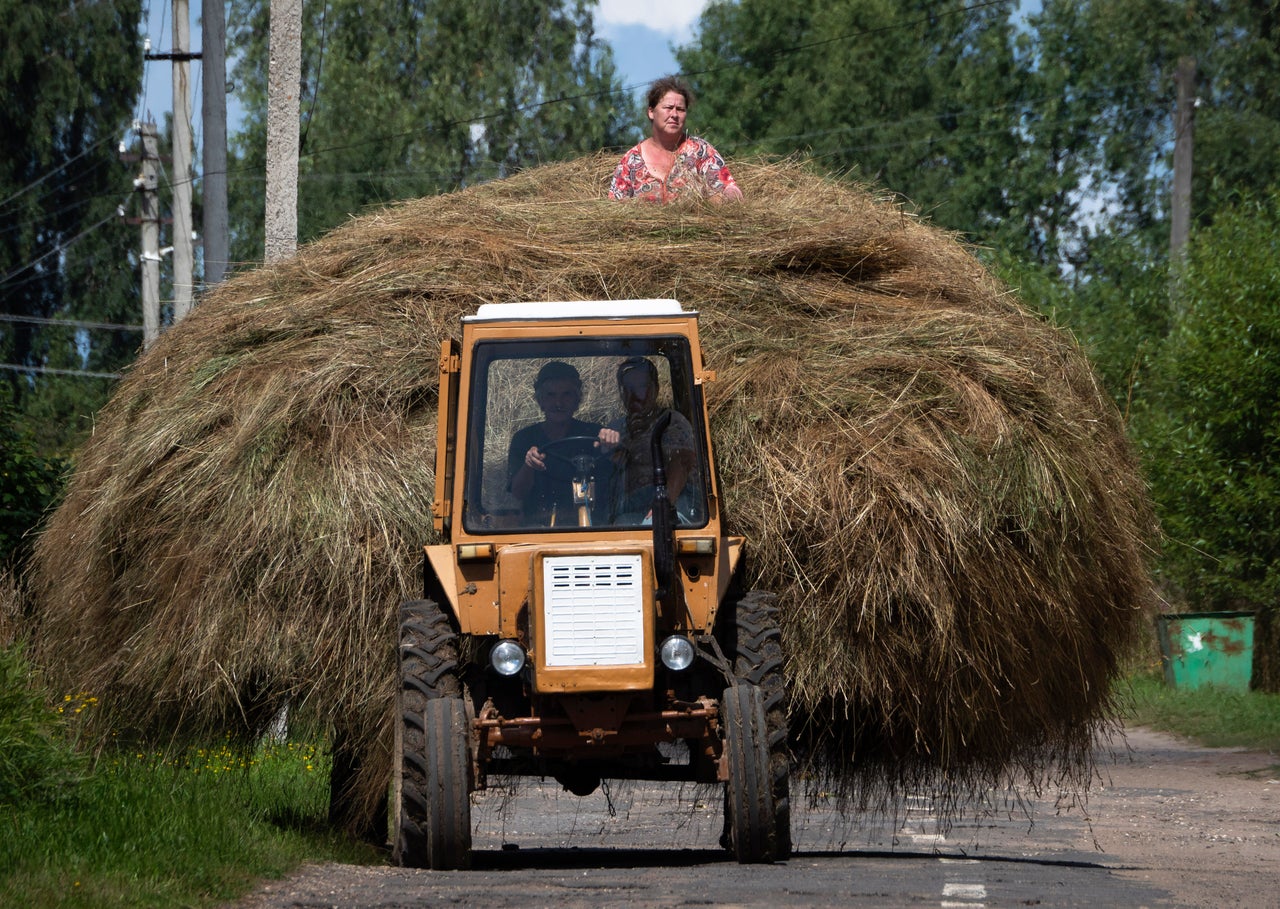 A woman rides in a pile of hay in the village of Sera, 200 km (124 miles) northeast of Moscow on Aug. 9, 2020.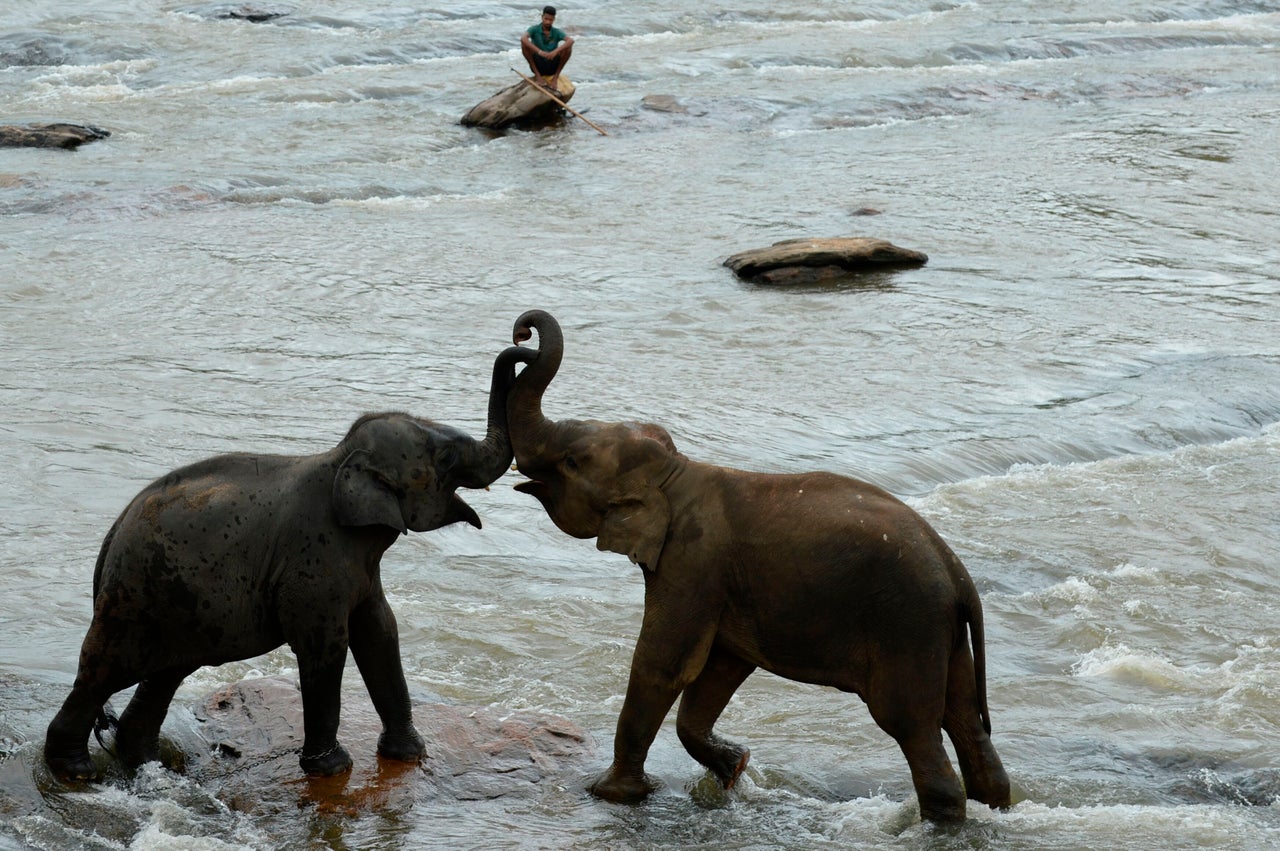 Elephants play in a river at the Pinnawala Elephant Orphanage in Pinnawala, Sri Lanka, on Aug. 11, 2020.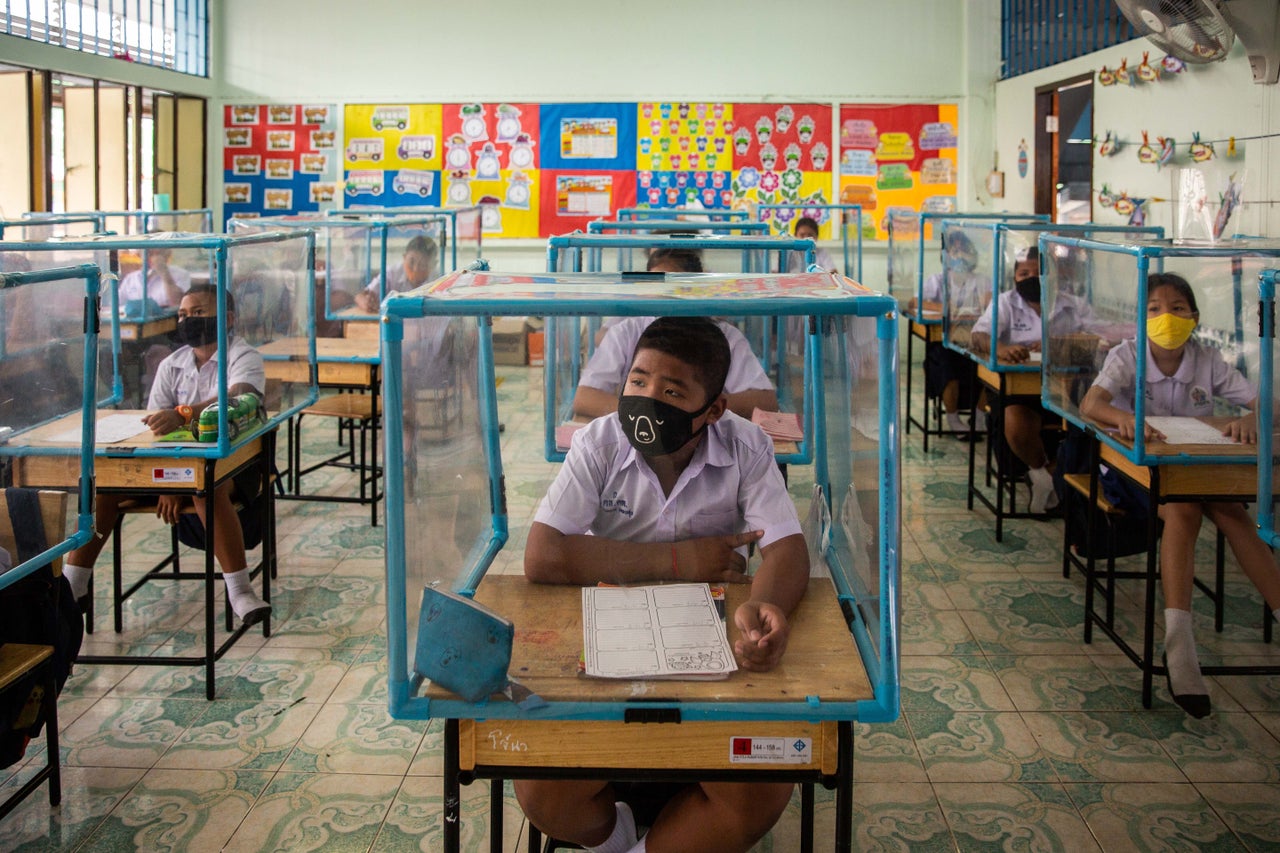 Thai students wear face masks and sit at desks with plastic screens used for social distancing at the Wat Khlong Toey School on Aug. 10, 2020 in Bangkok.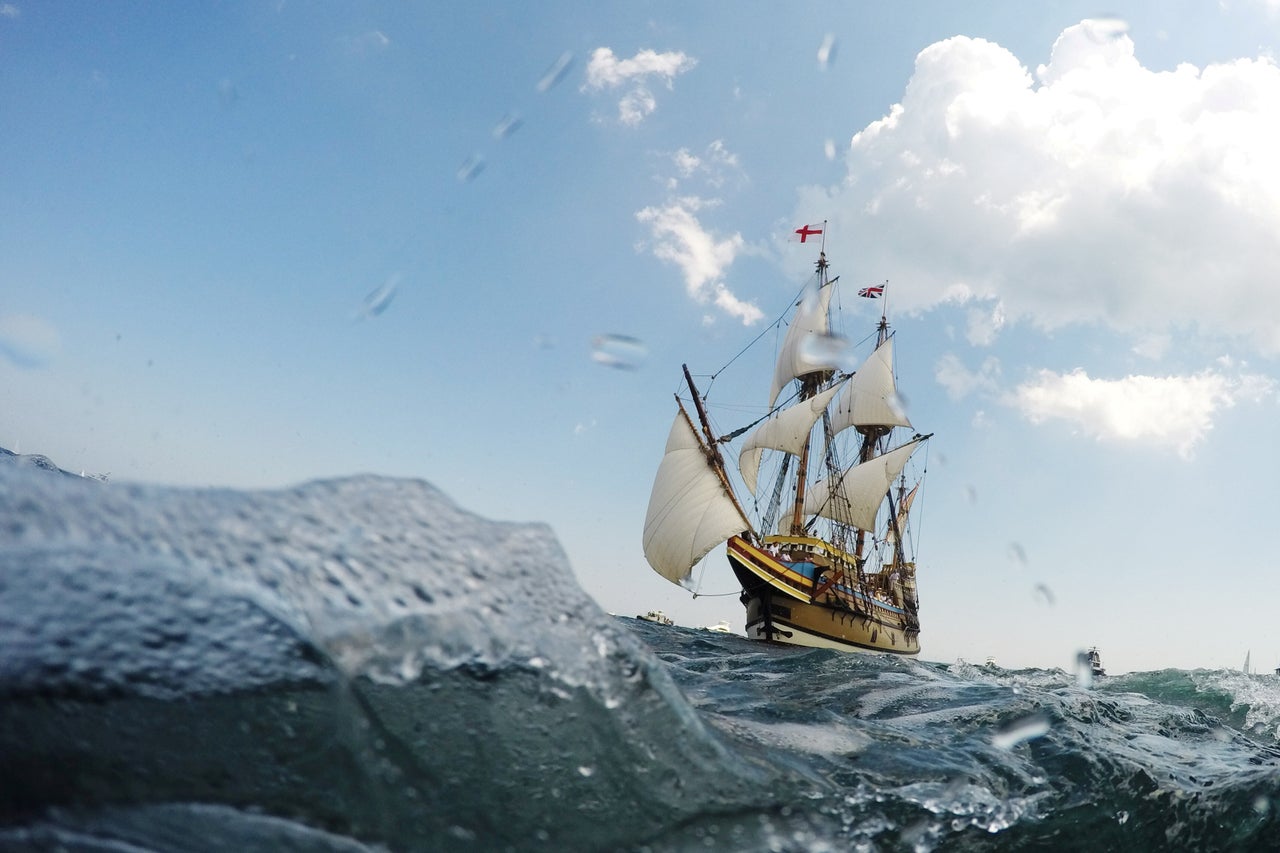 The newly renovated Mayflower II, a replica of the original ship that sailed from England in 1620, sails back to its berth in Plymouth, Massachusetts, on Aug. 10, 2020.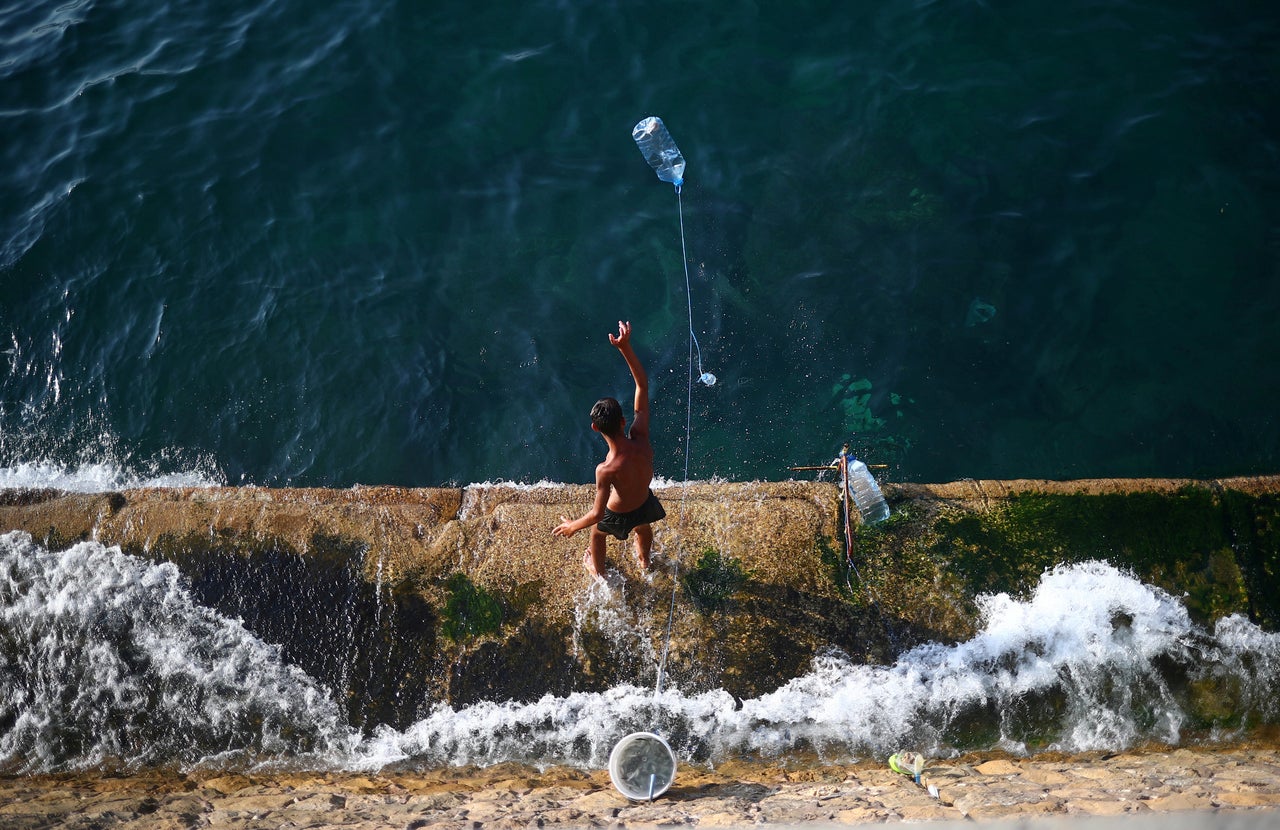 A boy fishes off Corniche Beirut, a seaside promenade in the Lebanese capital, on Aug. 13, 2020.
Popular in the Community