This is one story from Huff/Post50's new series "This Will Be Our Year: 15 Women Over 50 Shaking Things Up In 2015." We'll be following 15 remarkable ladies throughout the year as they make a radical change in their lives, whether it's embarking on a 500-mile hike, starting a new career or attempting to find love on the Internet. Follow each woman's story here.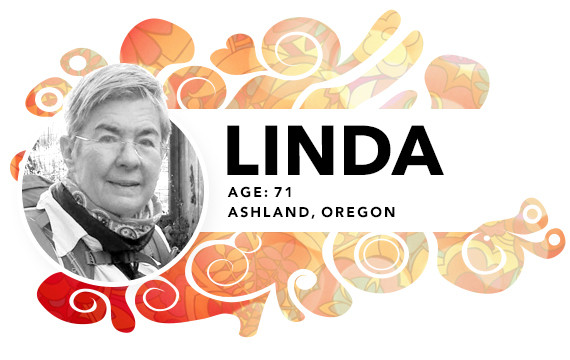 Linda Anderson, 71, will be going on a 500-mile hike in Spain.
"My goal is to walk the Camino de Santiago in April. It's a 500-mile trek in Spain with a whole lot of other people. I'll be staying in hostels at night in a big bunk room, eating meals along the way and walking one step after another. I don't know what the appeal is -- it just spoke to my heart. I don't have a particular goal in terms of 'This is what I hope to accomplish.' It's more of a journey to find out what it's all about.
I love being outdoors, but I'm misrepresenting myself if I say I'm an 'outdoors person.' I know people who are outdoors people, and they would turn up their noses at me. I'm more of an opportunist. An opportunity presents itself and I say, 'Well, that sounds cool -- I think I'll do that!'
Right now my pack holds 16 and a half pounds. I should only be carrying 10 percent of my body weight, but I have sleep apnea and I have to carry a cpap machine. I'm preparing myself, though. This morning, I went out and hiked with my backpack and my boots nine miles. I try to do around 50 miles a week, walking in some form or fashion.
I'm training myself physically, but the goal isn't the physical. The goal is the emotional and spiritual. I'll tell you what that means when I finish in May. I like the whole idea of being away from our plugged-in life. I do a lot of volunteer work, so I don't have a lot of time for me. I think this is somehow about making space in my life for me.
It has to be this year, because I'm 71 and it's not going to get any easier to do it as I get older. I don't know how long I have -- none of us do. But it's more work getting my body ready than I expected it to be. I initially thought, 'Oh, this is going to be a piece of cake,' since I've been working out at the Y for years with my husband. But the first time we went out and did a 15-mile hike, I came back really, really tired and sore and realized that I had a bit of work to do. I think the older we get, the more work we have to do to be able to do this. But I'm confident my body can do it."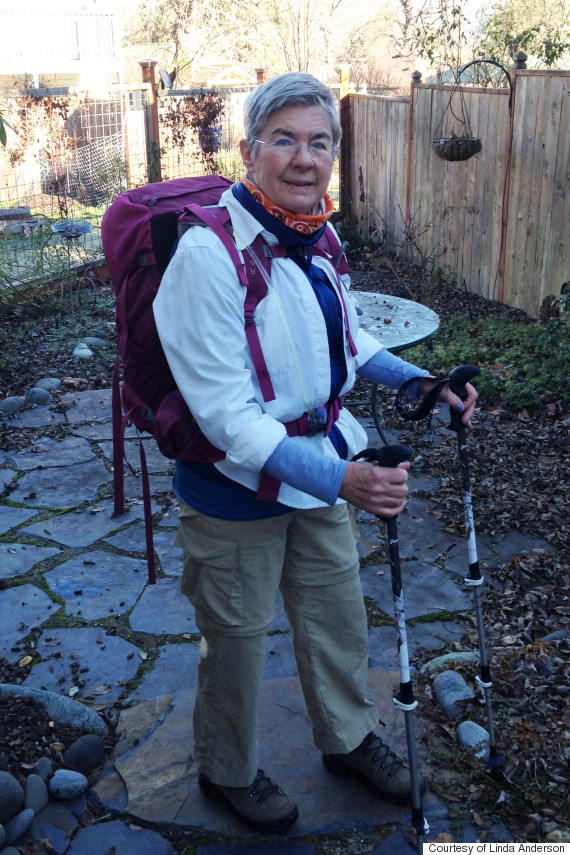 REAL LIFE. REAL NEWS. REAL VOICES.
Help us tell more of the stories that matter from voices that too often remain unheard.
BEFORE YOU GO
PHOTO GALLERY
This Will Be Our Year: 15 Women Over 50 Shaking Things Up In 2015