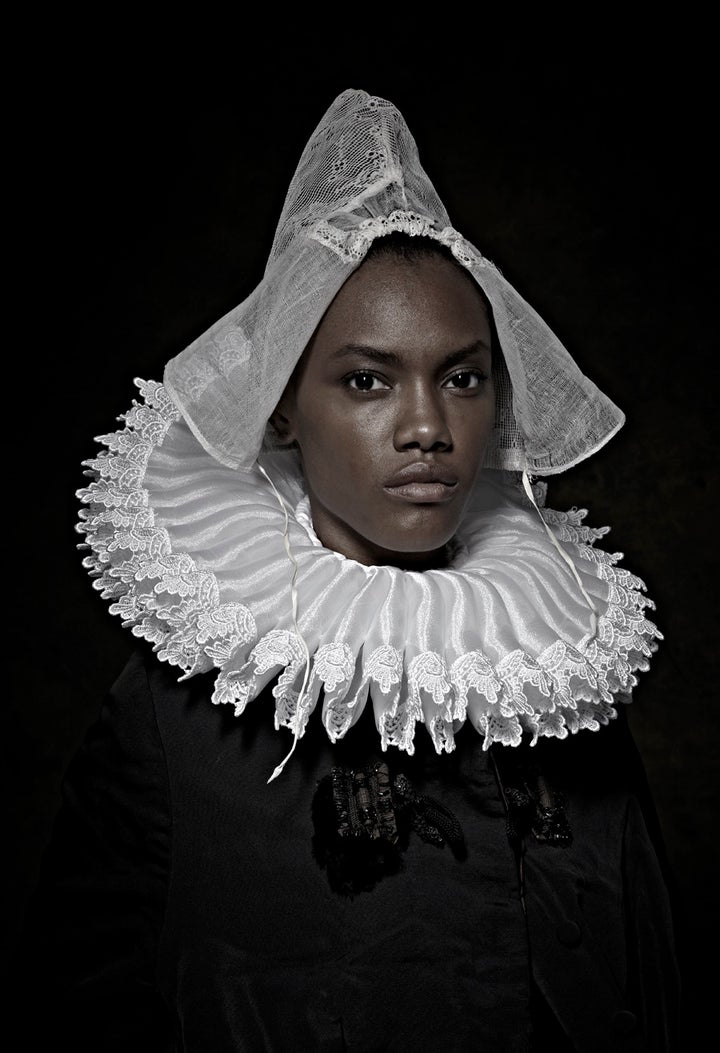 Artist Maxine Helfman has always loved Flemish portraits. Made distinct by the comically large collars and hats adorning the artworks' subjects, the 15th- to 17th-century paintings typically feature a lone, expressionless man or woman staring just beyond the viewer's sightline. Centuries removed from today's styles of portraiture, they seem like windows into the lives of ghosts we never knew.
There's a slight problem though. The portraits of Belgian-Dutch past are pretty monotonous, filled with eerily similar white European faces that hardly represent the population of people living in the region today. Sure, in Jan van Eyck's time, his patrons were frequently white and of noble descent. But it's still worth questioning all the faces van Eyck and his ilk left out of their work; the many faces a painter never bothered to stare at for hours on end. 
This kind of speculation is what helped inspire Helfman's series, "Historical Correction." In it, the American photographer recreates the poses of Flemish portraiture, replacing the faces of 17th-century elites with the faces of modern men and women of color. Her posed photos keep the collars and hats, expressions and stares, but instead of a white-washed roster of subjects, her portraits place a spotlight on the black models she collaborates with.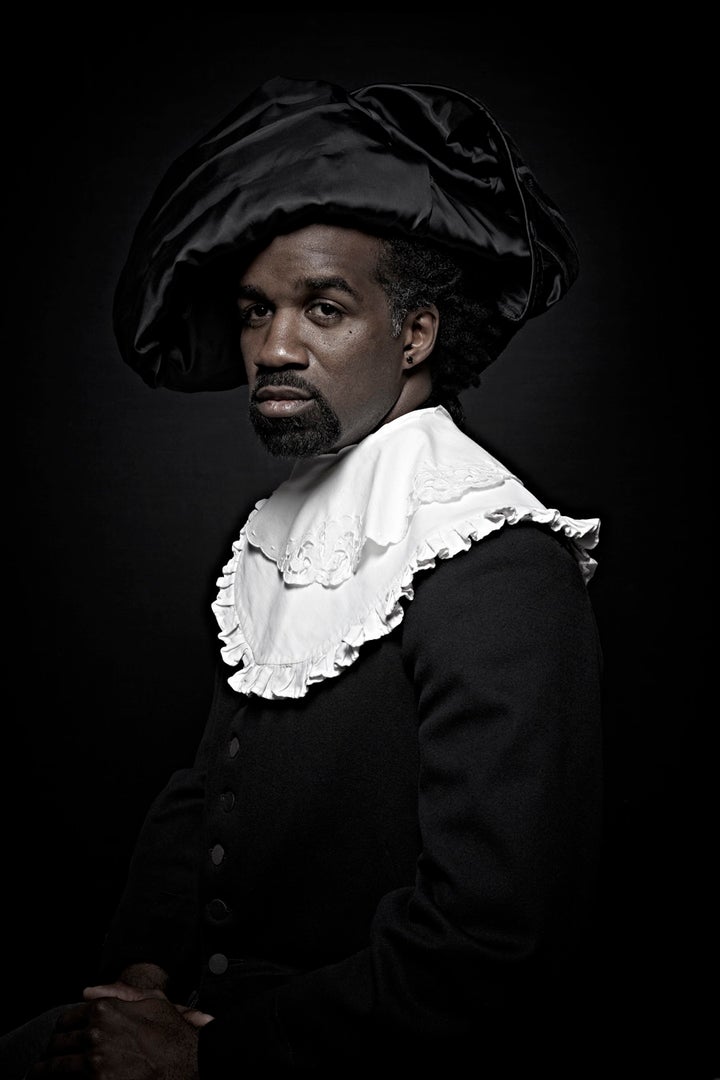 The characters depicted in Helfman's series never existed, but they subtly contradict the idea that race and class can be neither neatly boxed in, nor captured in gilded frames. The project is a "revision of history," she explained in an email interview. "My intention is to produce bodies of work that look at history and issues of inequality."
To create the images, Helfman, a 61-year-old white woman, says that the she explains the concept of the shoot with everyone involved, taking inspiration from artists like Kehinde Wiley, Titus Kaphar and Carrie Mae Weems. "Being white, I can only create respectful works of art that add to [their] dialogue," she added. "My projects are always shot from a point of respect for my subjects." Most of the subjects in "Historical Correction," she noted, have since appeared in other projects she has done.
That statement may have as much to do with history's reliance on white European narratives as it does with the protests and news coverage of racially charged events today. "I began in 2012, before the recent events," Helfman explained, when asked how she relates her artwork to the state of racial politics in America. "My point at the time was that through all of the 'progress' that has been made, inequality is still a huge problem."
Helfman, who started her career in commercial photography shortly before "Historical Correction," has only begun exploring how the art form can be used to explore nuanced issues like race and gender. In other projects since, she's worked with black women posing as geishas and boys wearing dresses, constructing and questioning the ways we envision identity. "Art has a way of looking at issues from another perspective," Helfman concluded, "to generate a new kind of dialogue."
PHOTO GALLERY
Trans Artists Changing The Landscape
Calling all HuffPost superfans!
Sign up for membership to become a founding member and help shape HuffPost's next chapter