 Bachelorette party planning stressing you out? Perhaps a stripper isn't exactly what the bride has in mind to make her blush... Well, there's never been a better time to plan a party for the ladies in your life with fun, festivities and even a few hot men if you want them on the menu too! The latest craze in weddings is a creative service company to serve you, your maids, the bride-to-be and even the guys too -- before the big day!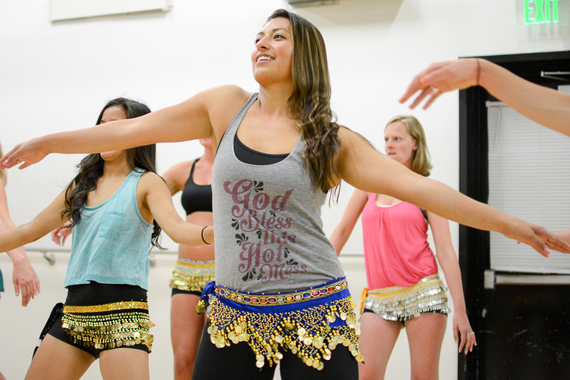 Photo: Dance Follies
If you plan on a night out of dancing, then call on Dance Follies. A company that began in France and has since gone global, the founder can be seen on on numerous national TV shows when she's not in Los Angeles, Las Vegas, and New York working with groups of gals to get their groove on. Dance Follies designs an evening of celebrating the choreography to one of your favorite tunes - think Beyoncé, Grease, or even Dirty Dancing. They'll dress up the bride in the theme of the night (as the star of the show, of course), while she and her maids learn how to rock the night away like they're live in a music video. Want more? They'll also set you up with limo service, champagne, and a night on the town to follow!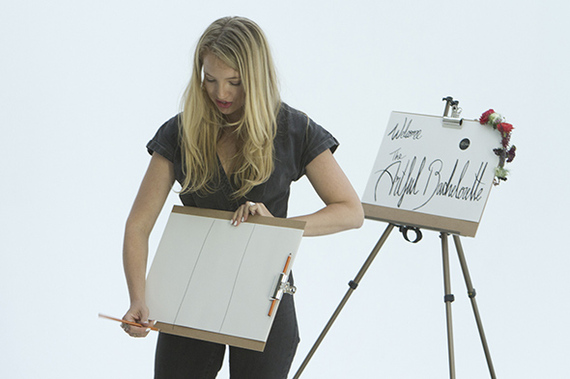 Photo: Adam Hutsell/The Artful Bachelorette
If your group wants to sweat less and sit and sip more, then consider The Artful Bachelorette. What is it exactly? A creative way to incorporate naked men into your bachelorette - tastefully! The party begins with light bites and flowing champagne to get your guests relaxed and ready to create. Then aprons on, male (or female) models out and robes off (of the models only). A trained instructor talks you through how to draw the naked form through different tasks and types of art - no skill required. Then there's even a contest or two for the best sketches (let the model be the judge). Get the bride on stage in her flower crown for some PG pics with the subjects at the end of the night and enjoy an in-home or studio art experience with a twist! New York and LA are the first US markets to enjoy these beauties, but more cities are soon to come.
If your group isn't interested in an organized activity, and you happen to be celebrating in the San Francisco area, then consider hiring a Manservant to assist you! A manservant is no stripper, though he certainly can serve you without his shirt on. He's there to assist you and your group with your every desire (legal, obviously). You select your type of dreamy guy, his style and wardrobe, and how he serves you. Mix cocktails? Check! Compliment the bride constantly? Of course! Carry your purses while you hit the dance floor? Why not?! Take your own personal manservant with you while you celebrate at a bachelorette party as unique as the bride herself.
The pressure is officially off of the maid of honor, let these companies do the work for you and have the time of your lives!