We all dream about the gorgeous coasts of our European neighbors. Who wouldn't want to head on over to Spain to lie on the beach all day? Or take a quick trip to Italy or Greece just to dip those toes in the Mediterranean Sea? Luckily, we found a few homes that are on the market right now that will make you feel like you're on a European vacation... all year long! These homes are perfect for anyone who is constantly dreaming of the warmer-weather lifestyle... you won't even need to leave the continent!
Mediterranean Retreat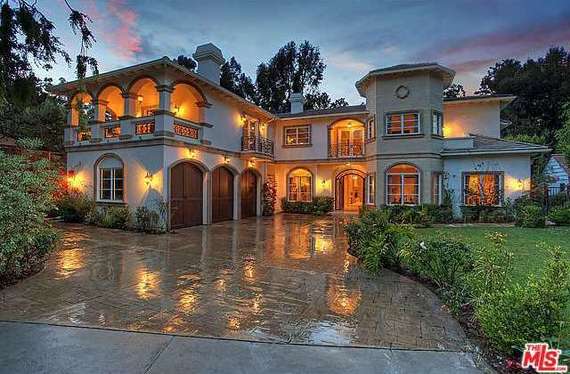 This beautiful home in Pacific Palisades, California, is what European vacation dreams are made of. A beautiful stone driveway paves the way to the estate, which is nestled among plenty of trees, offering privacy to anyone seeking a retreat. The rustic arched doorways and windows and a stunning veranda come together to make this home feel like it could be located on a vineyard in the south of France. From the elegant formal dining room to the gourmet kitchen, there is nothing left to be desired when it comes to luxe living in this abode. The master suite has two gorgeous stone balconies and its own fireplace. And of course, what Mediterranean-style home would be complete without French doors, which lead to the outdoor entertaining area and fabulous pool. The home is currently on the market for
Tuscan Hideaway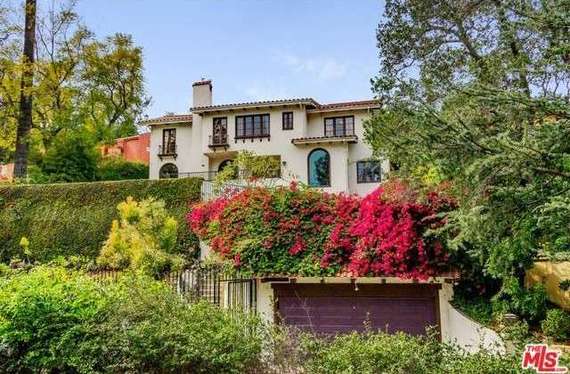 The views from this fabulous villa in Los Angeles will trick you into thinking you're on a hilltop somewhere in Italy. The exterior of the home has a whimsical feel, surrounded by lush gardens and gorgeous flower bushes. The interior of the home is full of detail and romance with arched wooden doorways leading into different areas of the home and beautiful hardwood floors throughout. The hand-crafted kitchen will capture the heart of any Mediterranean lover, with brown stone flooring and gorgeous wooden cabinets. You can always indulge in a quick dip in the pool if you spend too much time in the sun (if there is such a thing!). This home is currently on the market for
.
Spanish Getaway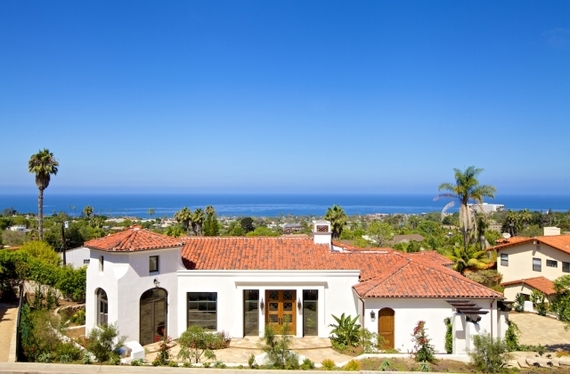 If you're really looking for the authentic feel of the Mediterranean Sea, this property in La Jolla should be considered. The seaside villa is the real deal. The interior is full of custom detail work which echoes the décor of the homes in Spain, with wood-beamed ceilings, dark wood flooring and beautiful hand-painted tiles. French doors open up to the patio area, ideal for the al fresco dining experience on a hot summer night. While you're at it, you might as well enjoy a lovely bottle of wine from the wine cellar. At
, you'll never need to book another plane ticket to Spain again... because you'd practically live there already.
French Escape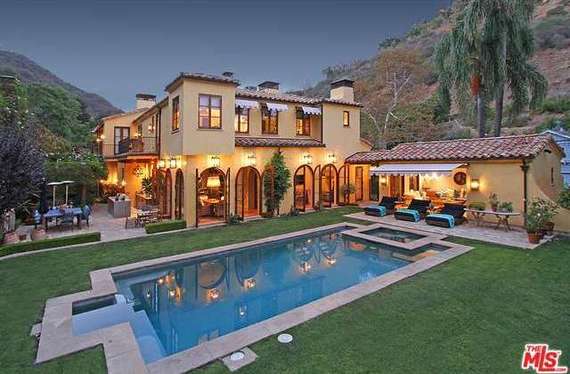 The winter blues will never get you again at this Los Angeles retreat. The ultra-private compound is perfectly situated among mountains which could easily be mistaken for the landscape in Tuscany. The home is full of European style, and we mean that quite literally. The five-bedroom escape comes with custom high-end finishes, including tiles, oak wood flooring and 100-year-old beams, all of which are imported from Italy or France. It wouldn't be a surprise if the buyer of this home no longer needed their passport with a backyard like this one. The outdoor living space is absolutely stunning, with a custom kitchen, Italian pizza oven, fireplace, pool and enough space for the entire family. This all-year-round staycation will run you
.