"It's not what you know but who you know."
I find this English proverb to be highly relevant for Silicon Valley.
Known for being a "tech bubble" filled with startups and entrepreneurs, it makes sense that Silicon Valley thrives on networking. Over the years of living here, I've learned that being able to successfully network and maximize your social networks can be more valuable than having an MBA or higher degree of education.
Having the confidence to walk into a room full of strangers and form relationships can help startup Founders, CEOs and consultants obtain clients, raise capital and get introduced to others with similar interests and career goals.
Yet networking isn't always easy. The thought of entering a crowded room full of people you don't know is actually frightening for many individuals – entrepreneurs and risk takers included!
The good news is that new networking apps, social media groups, social clubs and communities of young professionals are forming across the Bay Area to help entrepreneurs connect with like-minded people within a variety of environments. Now, Bay Area professionals can choose to network in an atmosphere they feel comfortable in – both offline and online.
Here are 4 new groups Bay Area entrepreneurs can join to "comfortably" network and connect with others:
#1) Nommery – A Social Dining Network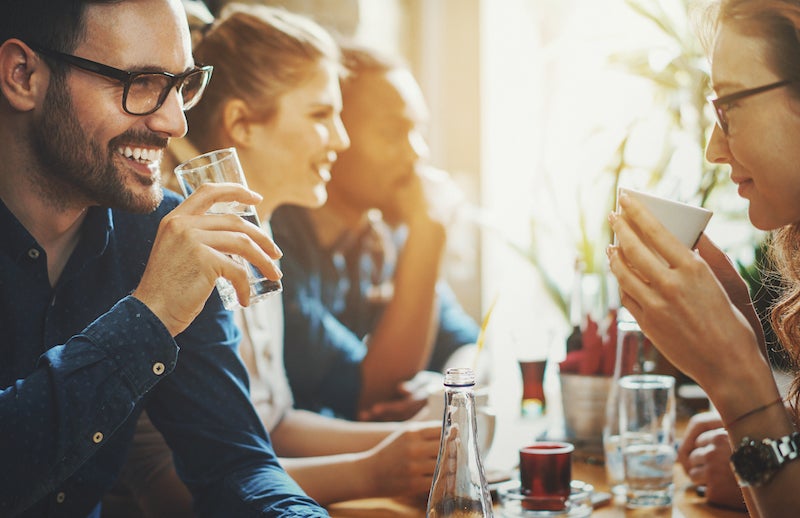 After moving to San Francisco, Melisa Lin, CEO and Founder of Nommery, found it difficult to meet new people. A recent UC Berkeley graduate, Melisa had previously spent the last year working the night shift in operations at an organic produce distributor. After transitioning to a daytime sales position though, Melisa had more time and energy to meet people.
On a mission to make new friends, Melisa founded San Francisco Foodies on MeetUp. She soon found herself flying across the country to dine with thousands of strangers. Since college, sharing meals with new people had been a hobby for Melisa, yet in 2014 she finally decided to turn her passion into a startup, which is how Nommery was born.
Nommery has since grown to become a social dining network that brings together like-minded individuals to dine or enjoy happy hours at great restaurants and venues. The concept behind Nommery is to help members easily meet the right people and build meaningful relationships.
"Meeting the right people at the right time can change the course of your life," Melisa explained. "Nommery's machine-learning algorithms will match you with the best people, whether you're looking to meet new friends, network, or date. We've featured founders, investors, C-level executives, and other influencers at Nommery's VIP events. Join Nommery to dine with VIPs like Jason Wang, Founding CEO of Caviar, Kara Goldin, CEO of Hint Water, and Patrick Lee, Co-Founder of Rotten Tomatoes."
In addition to attending events listed on the website, Nommery members also have the option of creating their own events, allowing them to host happy hours or dinners where they can meet new people.
Nommery is live in San Francisco and New York, but there are plans to expand nationally and eventually internationally. Nommery's next networking event will take place on Friday, April 7th at Barbarossa Lounge in San Francisco.
#2) HireClub – A Facebook Group For Networking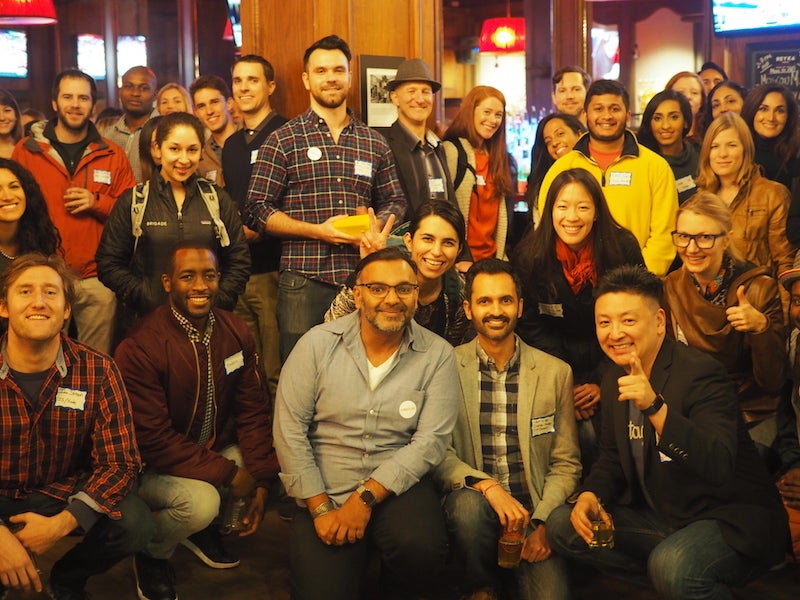 Imagine being part of an online club that was created to help 10,000 friends find jobs. This is exactly what Ketan Anjaria had in mind when he created the HireClub Facebook group in March 2011.
"A lot of networking focuses on what you can get out of it. Yet HireClub has always been about what you can give back to others. It's only when you help others that a real community can be created, one that eventually pays it forward for yourself. HireClub's goal is simple: 'To help friends find jobs,'" said Ketan.
HireClub is currently in beta and all members have to be invited to join. Members are encouraged to invite friends with reputable backgrounds and professional experience. Members also have the ability to tag friends who they think would make a good fit for positions posted in HireClub.
HireClub is the perfect online solution for entrepreneurs looking to network and build their companies. After all, members who post jobs should have direct access to the hiring manager if they aren't already filling that role. There are currently over 10k members and over 1300 companies listed on HireClub.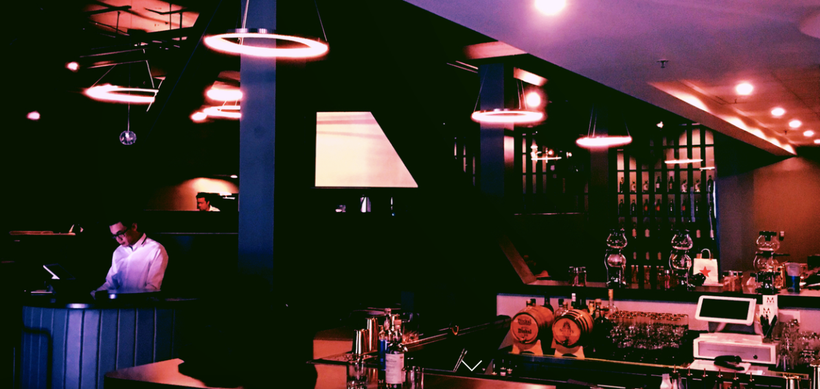 Step into Modernist and you may feel like you have just entered a swanky, upscale New York club. The intimate venue can accommodate up to about 100 guests and the dim lightning creates a hip and trendy atmosphere for young professionals ready to mix and mingle.
Modernist is a new private social club offering members a "modern cheers experience." This unique experience is reflected by allowing members to socialize and build relationships over creative cocktails, food & social experiences in a fun and friendly environment.
"What is most rewarding for us is to see friends - both new and old - connecting with one another, laughing & sharing great experiences," said Steve Chen, Co-Founder of Modernist. "We've seen so many amazing things come from these interpersonal interactions – philanthropic, business, social endeavors, relationships and more. We're happy to help provide a welcoming environment for our community."
Networking feels effortless when you're at Modernist, especially when conducted over the unique and tasty cocktails offered here- drinks that you won't find anywhere else in the city or world for that matter. World-renowned bar tender, Carlo Splendorini (Also Modernist Co-Founder and Partner), whips up fairy-tale like cocktails nightly at Modernist, one of his most popular being "Beauty in a Smoke Filled Glass", which members can request to be served inside of an ice sphere.
In addition to drinks and fine dinning, Modernist members also get the privilege of being featured every Wednesday during Happy Hour events, letting them mingle and facilitate introductions to other members and guests. Each member enjoys a "featured member spotlight," along with customized cocktails named after their hobbies.
#4) HackCancer – A Community of Young Bay Area Professionals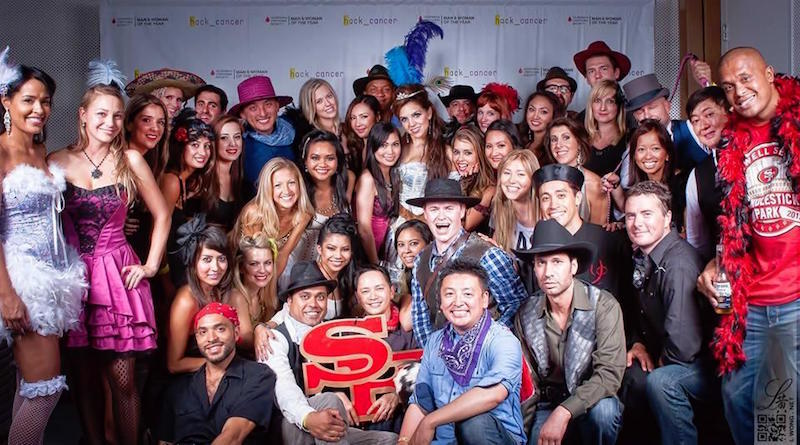 Finally, young professionals wanting to get involved with a community that raises awareness and funds for cancer related charities should consider joining San Francisco's HackCancer community.
Founded in 2013 by a small group of Silicon Valley entrepreneurs and business leaders, HackCancer has become a growing group of philanthropic, young professionals in the Bay Area who host events and fund raisers to help charities like Make A Wish and the Leukemia & Lymphoma Society. Over the past 2 years, San Francisco's HackCancer community has raised over $650,000 for the Leukemia & Lymphoma Society and other cancer related non-profits.
"HackCancer brings together like minded people who are passionate about their community. Giving back and working together on something so positive allows our team members to develop strong bonds with those involved with our community and fund-raising efforts," said Anjou Ahlborn Kay, HackCancer's President and Co-Founder.
HackCancer's tagline is "Good People. Fun Events. Great Causes," which holds true as the HackCancer team is known for hosting some of the best events in the Bay Area, all of which are for a good cause.
The HackCancer team has big plans for 2017 and are looking forward to hosting the 5th Annual HackCancer White Party at the San Francisco W Hotel next, along with the 5th Annual Hack Cancer Mr|Ms Silicon Valley Pitch Competition Dinner and Benefit Gala this summer.
Calling all HuffPost superfans!
Sign up for membership to become a founding member and help shape HuffPost's next chapter
This post was published on the now-closed HuffPost Contributor platform. Contributors control their own work and posted freely to our site. If you need to flag this entry as abusive,
send us an email
.