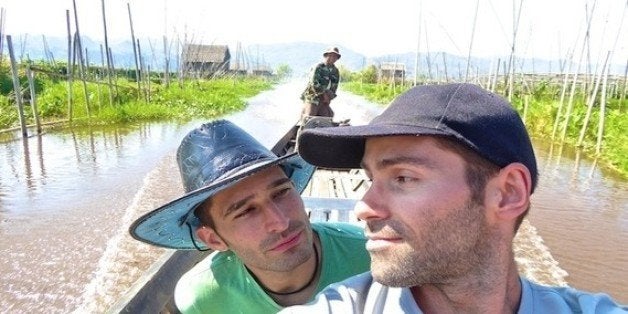 We are Stefan and Sebastien, gay couple travelling the world and owners of the Nomadic Boys travel blog. We spent 18 months traveling in Asia last year and absolutely loved it.
Although most Asian countries don't have the best reputation when it comes to gay rights, here are our five reasons we think traveling to Asia is fun, romantic and above all, important for supporting and inspiring local LGBT communities.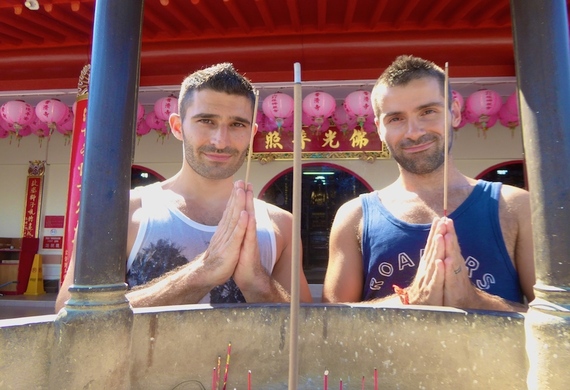 1. There are some very gay places in Asia!
Two immediate places that spring to mind are Thailand and Bali.
Although Thai society remains largely conservative, the country welcomes gay tourists with open arms with Bangkok leading the way with one of the best gay scenes in Asia.
Bali is so touristy and international that is has developed an open minded and relaxed attitude to the LGBT community, compared to the rest of Indonesia. As a result there's an active gay presence across the island, particularly in Seminyak.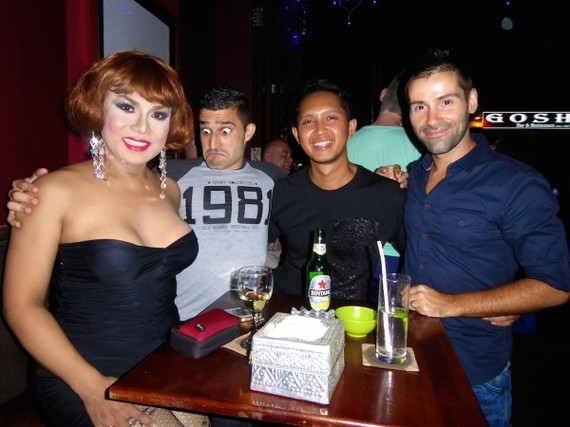 2. There are lot of gay friendly romantic experiences in Asia.
It's not all about the party, and gay couples will also want to seek out romantic experiences. We certainly do!
Asia is full of romantic gems targeted to gay couples.
Nusa Dua in South Bali is a popular spot for couples looking for a romantic retreat. Ubud in the centre of the island is another popular spot for gay couples. There was even an unofficial gay wedding ceremony in a hotel in Ubud led by a Hindu priest.
We found the Philippines to be one of the most welcoming places for gay couples. The Filipinos welcome everybody and their hospitality is world famous. Boracay island is one of the popular places to come for a mix of romance and beach fun, with places even offering spa Rainbow Packages for gay couples: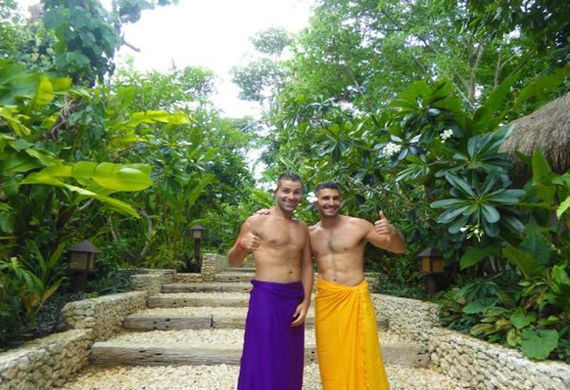 3. Asia is (very slowly) waking up to gay unions and pink ceremonies.
Gay marriage is still illegal everywhere on the continent. But steps towards civil unions are slowly being made, led by Japan and Taiwan who each now have 3 districts each recognising civil unions. In Taiwan, the newly elected female leader, Tsai Ing-wen, even came out in support of equal marriage rights earlier this year.
As a country's government is starting to accept and recognise gay unions, it not only sends out a positive and encouraging signal to its LGBT community, but also a symbolic nod to gay tourism.
Although the other countries in Asia are slow to catch up with marriage equality, small political moves by a few show a willingness to start to embrace the gay honeymoon market. For example, in Thailand the government started to draft the Civil Partnership Act laws in 2012, but it has since been put on hold due to political instability. And in Vietnam, the government recently legislated to accept gay marriages - ie, if you get gay married in the country, it won't be recognised as legal but they will no longer arrest or fine you.
It's baby steps, but a symbolic step in the right direction.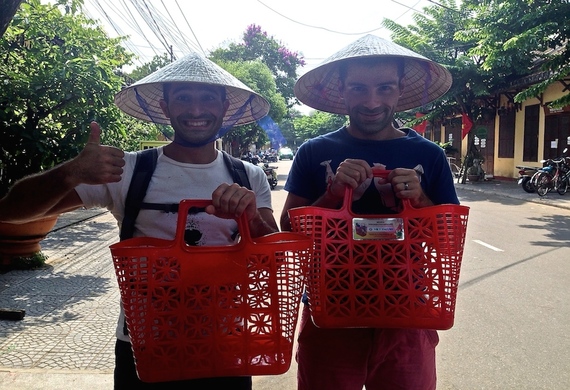 4. Don't be put off by the anti-gay laws:. You're still safe!
At the time of writing, being gay was a criminal offence in countries like Malaysia, Myanmar, Sri Lanka, India. But in reality, as a foreigner, you are left alone. At no stage during our travels anywhere in Asia did we feel threatened or in danger for being gay.
In the worst-case scenario, anti gay laws are used strategically by the police to get bribes. For example, the gay club we went to in Delhi was intervened by the police at 1 a.m. The policemen were using the anti gay laws to get a bribe from the club promoters. Everyone else was left alone and told to leave via the back door.
Tourism is big business, so foreigners will be treated differently from locals despite repressive LGBT laws. During our travels in Malaysia for example, we enjoyed a romantic lovers' spa ritual on Langkawi island, where the masseurs chant and throw petals on you after the treatment. It was a very romantic moment and quite progressive for a country like Malaysia: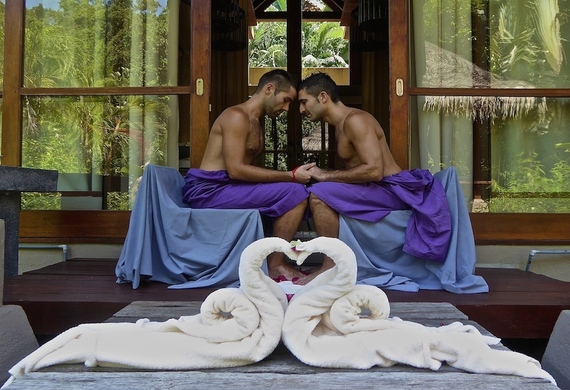 But whilst it's all well and good saying how safe it is for gay couples to travel to countries in Asia which criminalise the LGBT community, there's a question of ethics:
Why should I spend my pink dollars in a country that wants to imprison me?!
5. Supporting and inspiring the local LGBT community
We strongly believe that we owe the local LGBT communities in countries with repressive anti-gay laws a responsibility to get out there and support them instead of a blanket ban on visiting them.
The money you spend on gay friendly / owned businesses helps them flourish in a society, which is likely to be fighting to close them down or make their lives difficult.
As a gay couple, we strongly believe that making friends and interacting with the local LGBT community is far more effective then boycotting their country altogether.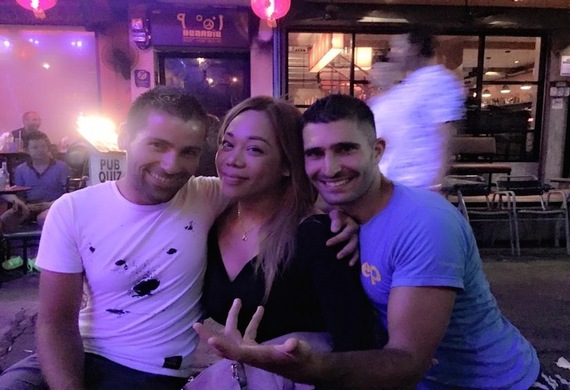 Your very presence is most likely to inspire them and encourage them to mobilise and push for equality (over time of course).
In addition, when you check into any hotel as a gay couple (insisting on a double bed!), you will be educating the locals working at reception to show them that gay are in fact just like any other normal human being. This feeling will then gradually filter back to their friends and family.
Imagine you were in their shoes, would you prefer your gay sisters abroad to ignore you, or come over to embrace and support you?
We sure know what we'd choose...
And a bonus reason to travel as a gay couple to Asia... where else in the world can you dress up and learn to swim like a mermaid?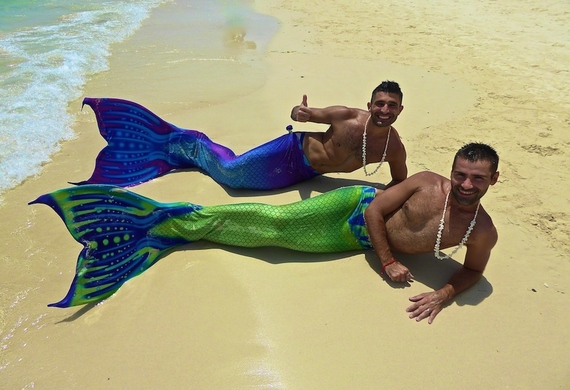 Support HuffPost
Every Voice Matters
Popular in the Community