Earlier this month was National Roof Over Your Head Day. To celebrate, we at Redfin decided to feature five homes for sale with unique roof designs. Each one is a work of art, with an architectural design you won't find anywhere else.
Shedding Light on Bob Hope's Palm Springs Estate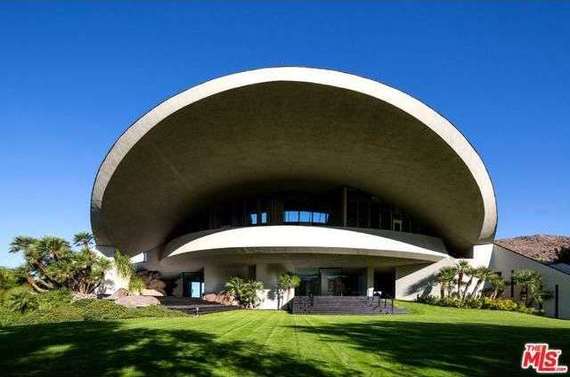 This amazing home once belonged to Bob Hope, and was designed by legendary architect John Lautner. According to the listing description, the property has entertained dignitaries from all over the world and is viewed by many as one of the most iconic pieces of architecture in the world. The home's most distinct feature is its giant domed roof, which opens in the center to shed light on a courtyard within.
True Indoor-Outdoor Living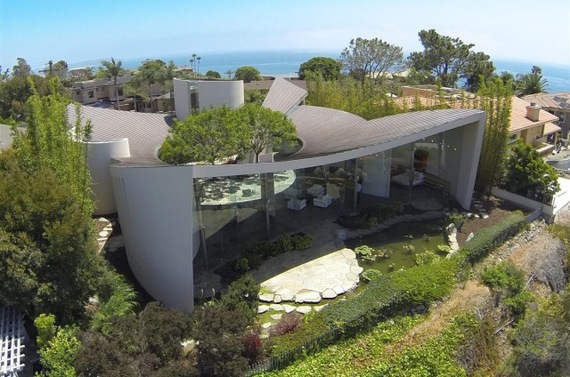 This modern home wraps around an enclosed courtyard, which has tall trees that extend past the roof line. There are walls of glass on all sides, taking advantage of the views of the Pacific Ocean, downtown La Jolla and the golf course. It was designed by acclaimed architect Wallace Cunningham and unites both nature and contemporary architecture in a timeless embrace.
One with Nature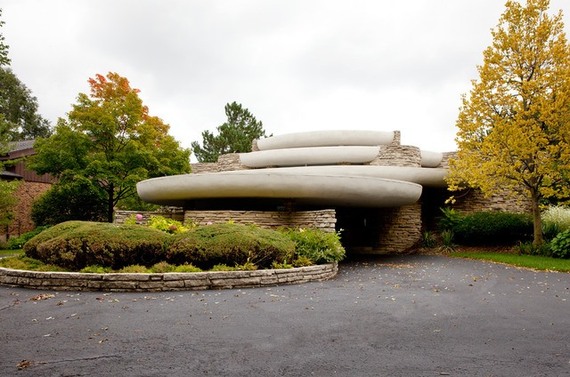 The roof of this home appears to cascade down in four layers of rock. Designed by Sal Balsamo, this circular home is built with natural materials throughout. The interior walls are made of stone, and there are several stone features, including a waterfall and fireplace. Large windows in the back look over Park Lake.
Like Living in a Mushroom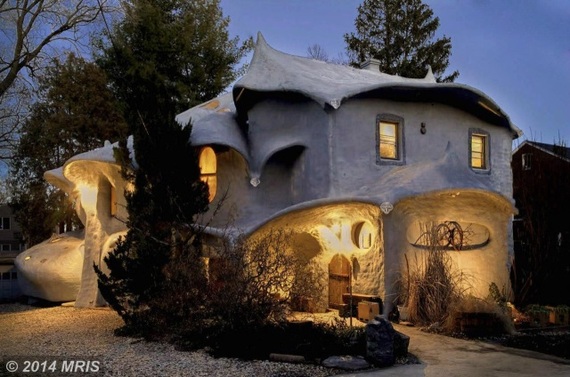 Known as "The Mushroom House of Bethesda," this home resembles the work of Antoni Gaudí, with a concrete roof that bends and curves in unique ways. There are several skylights in the roof, shining light into the interior, which has a lot of stone and wood elements. As the listing states, this is the talk of the town!
A Dome to Call Home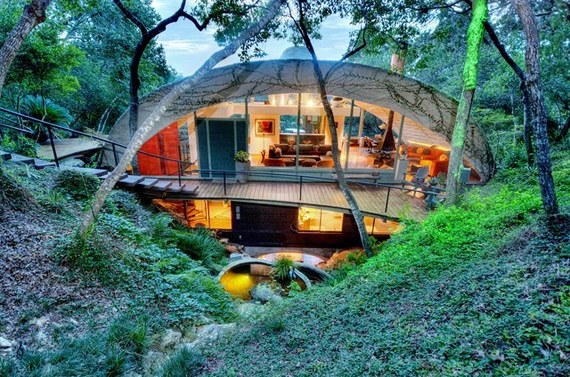 This gorgeous architectural estate was designed by a protégé of Frank Lloyd Wright. The listing describes it as a "living sculpture," thanks to its domed roof and walls of windows that open up to a lush forest on the outside. It was built in 1978 and has a retro chic vibe, particularly with the fireplace that extends from the ceiling.
Related