Carole-Ann and Jim Stanfield are still a perfect fit after 50 years of marriage ― and surprisingly, so are their wedding outfits.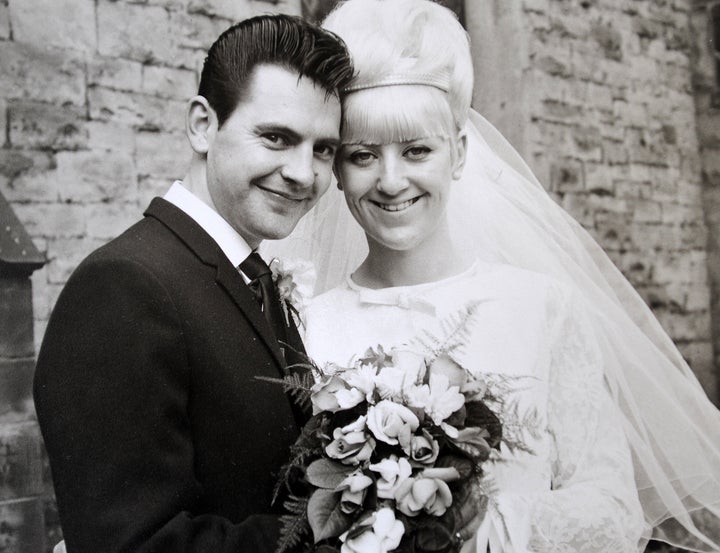 The Stanfields, who live in Staffordshire, U.K., celebrated half a century of marriage on Oct. 1. At their 50th anniversary party, they wore the same wedding dress and suit they donned on the big day all those years ago, according to The Telegraph.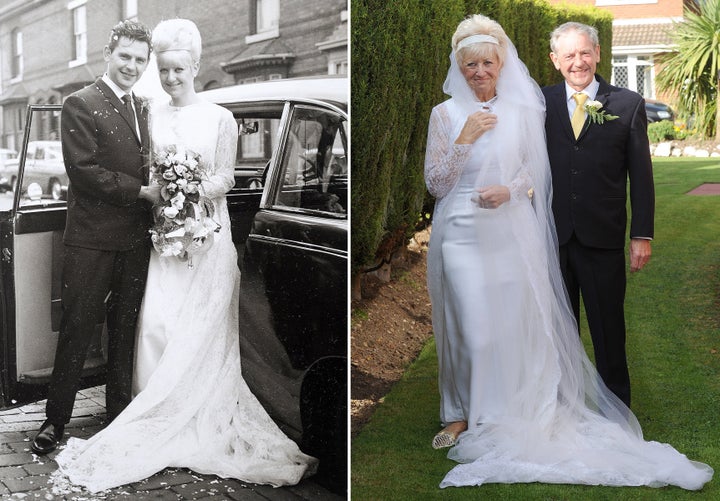 The wedding attire had been collecting dust in the couple's loft until a recent visit from their granddaughter Hayley, who asked to see her grandparents' wedding pictures. While looking for them, they stumbled upon the garments.
"Hayley insisted we put them on but I said no, they'd been in the loft and they were dusty and smelly," Carole-Ann said.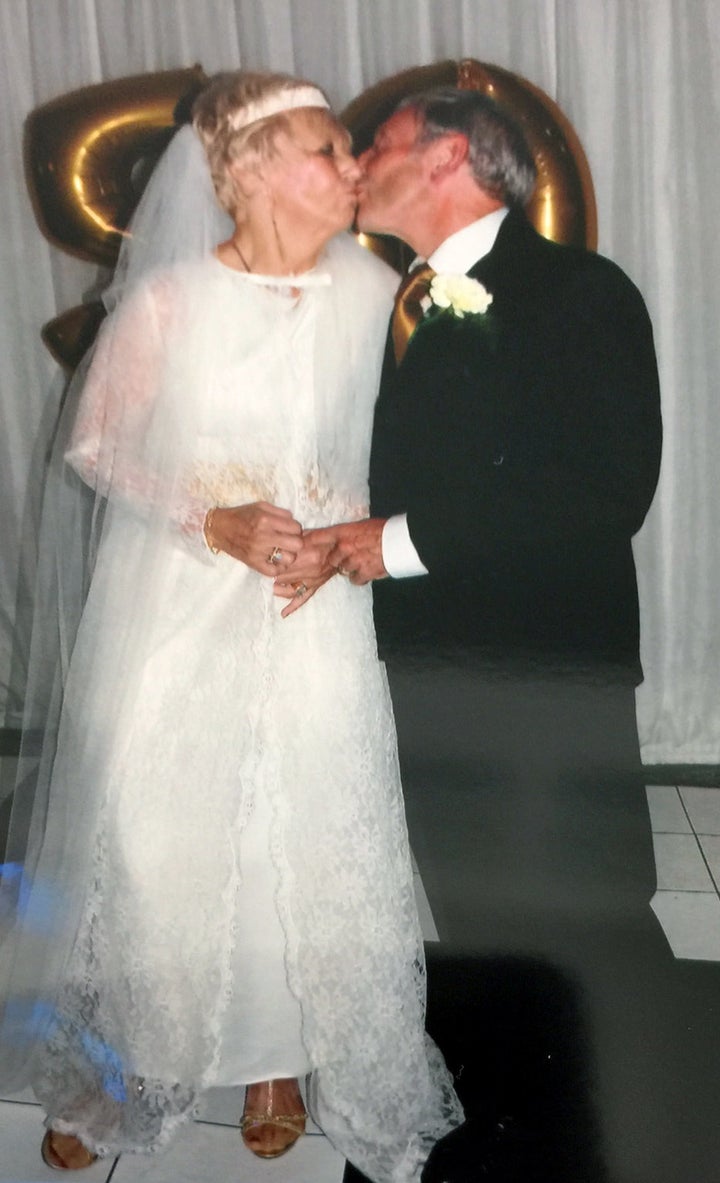 Hayley encouraged them to try on the dress and suit to see if they still fit ― sure enough, they did.
"She begged and pleaded so we did it for her – we were gobsmacked when we discovered they still fit perfectly," Carole-Ann said.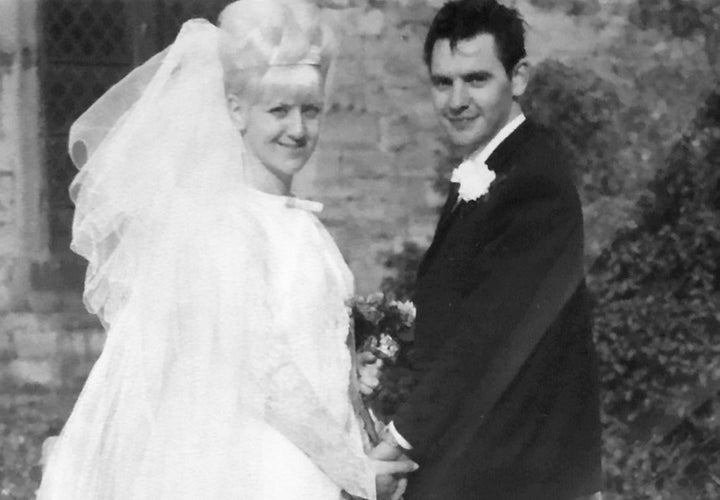 Hayley told The Huffington Post that no alterations or adjustments were made to the dress or suit.
"They were completely untouched apart from having been washed and dry cleaned!" she said. "Me and my boyfriend got them down from the loft. And as a joke they tried them on, as I am so excited about anything wedding-based."
It was also Hayley who suggested her grandparents throw a party with their friends, where they could re-wear their wedding outfits.
"A lot of people knew we were going to wear them, but they were still stunned to see us in them," Carole-Ann said of her guests.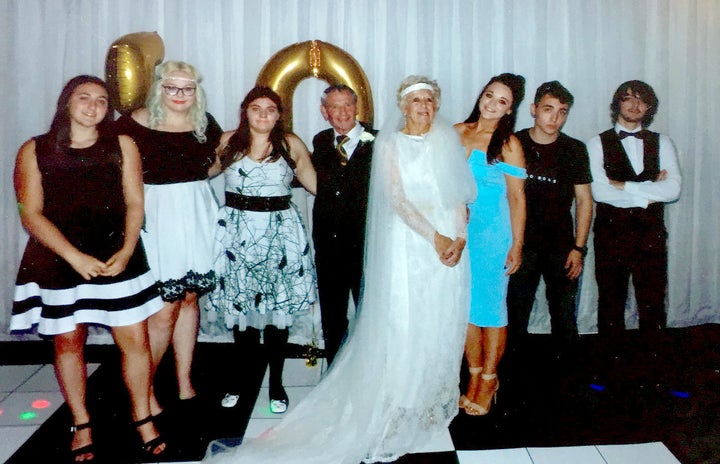 Now the couple, who originally honeymooned in Malta, is busy planning a second honeymoon to Turkey.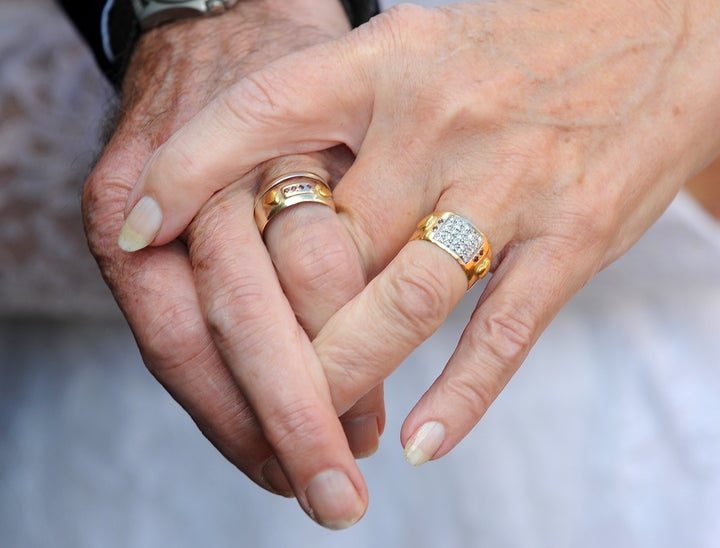 So what has kept the sweet couple happily married all these years? Plenty of laughter, Carole-Ann insists.
"We have very different interests and hobbies, but the laughter is what keeps us strong."
This story has been updated with additional commentary from the granddaughter.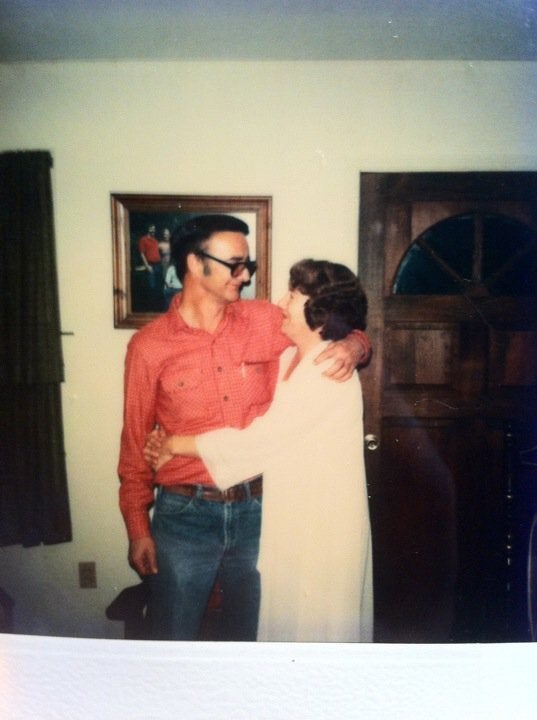 Grandparents' Best Marriage Advice