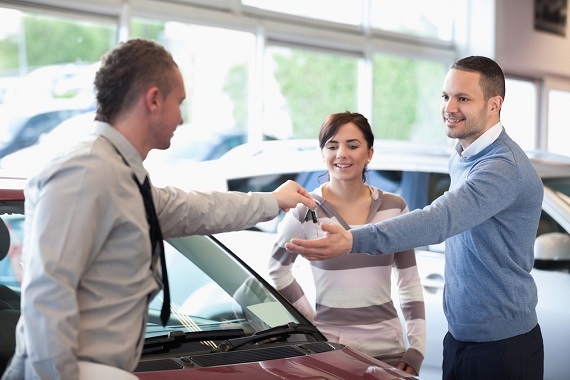 The prospect of buying a new car is always amazing especially when you think you can afford to do so. Perhaps your old car has been having some problems and you are tired of the maintenance bills. You just want some comfort, peace of mind, and maybe a little luxury. This is good, but it is also a task that needs to be entered into prepared and with caution.
Too many people have seen their initial buyer's excitement turn very quickly into buyer's remorse. There are a few things you need to know and look out for to prevent that being your story.
Beyond the glossy brochures, the good deals, proposed discounts and luxury brands, there are a few nitty-gritty details that just might assist you in getting the best bargains and most suitable car for you.
Here are a few important things to note:
1.Every Brand is Good in its Own Way
Brand perception is important, but not very important in purchasing a vehicle. The reason is because the general customer perception of a vehicle brand often has very little to do with the actual qualities that the car has to offer.
Many customers are infatuated with a brand. This has led to purchases that in the long run fall below customer satisfaction. In the end, your choice of a vehicle should be dependent on what you want in a car considering your line of work, family capacity or the use the car will be put to.
For instance car utility can be categorized according to Quality, Safety, Value, Performance, Design Style, Technology/Innovation and Environmental friendliness... Usually customer Consider qualities in that order as they should, but in the end it boils down to the vehicle's fitness for purpose, seeing as safety is basic and imposed by law.
2.The Trick of Unnecessary Extras
So the dealers are offering you an amazing list of extras like Rustproofing, Fabric protection, Paint protectant, or VIN etching, where the vehicle identification number is etched onto the windows as a means to deter thieves.
Don't bite unless you can afford it comfortably. Vehicle bodies are already coated to protect against rust, you can treat your own fabric with way cheaper products etc. These extras boost the dealer's profit margin but are often a waste of you money. You can cross them out of the list before negotiating an agreement.
3.You Shouldn't Depend On The Sticker Price For Negotiations.
Negotiation is key in any purchase but many times vehicle buyers are left hanging off a negotiation cliff because they don't know how to proceed or where the real thresholds lie.
Often the sticker Price/ invoice price is the threshold the buyer sees and then it helps define what he considers a "good deal". Your ignorance of the actual value of the car gives the dealer way too much latitude to give you a "good deal".
There are a few advertised rebates and incentives. These dealer incentives can range from $1000 to as much as $6000. You should haggle over these as dealers will often sacrifice some or all of it. Bottom Link can help you determine the actual prices to arm you for negotiations.
4.Don't Buy the Deal, Buy the Vehicle
Refer to the first point again, there are way too many good deals and quasi good deals on vehicles that can actually sway your focus and make you start looking for good deals rather than good vehicles (Good, being what you need in a vehicle).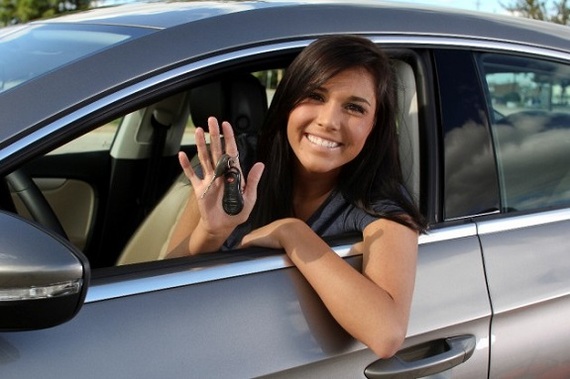 You should avoid that common mistake and buy the vehicle you really need based on the proper research. Then you apply some of these tips like the one in the point above and the one in the point below. Its better you get the best attainable deals on the vehicle you need than a better deal on a vehicle that will in the long run fall below your satisfaction expectations.
5.Brand/Dealer Survey Research Will Help You During Negotiations
Dealers fear the Brand/Dealer Survey Research. The reason they fear this is because it gives you too much latitude to acquire a mouthwatering deal and consequently it reduces the dealer's margins of profit.
What this simply means is that you should do your research as to actual car prices, comparisons between prices between similar and dissimilar car brands and the price offerings of different dealers. You can get multiple price quotes before you walk into the door.
Whenever you flip open the file and start reeling off numbers, the negotiation proceeds on your terms from there on out. You are almost certain of getting a really good deal.
6.While Under Warranty, You Don't need Servicing from a Main Dealer
A major area of concern for many purchasers is the general question of if one should always approach a main dealer to service vehicles they buy from these dealers and this has deterred many people from buying from reliable dealers. There is really no cause to be confused on this point. Actually if you will be paying for those services then you are under no obligation to service at those dealers. This will not violate your warranty.
Customers (especially in the EU) have the backing of recent EU decrees and legislation on this point and can proceed to service their new vehicles with reputable car servicing firms.
However Customers must note that new car manufacturers are permitted to assign a servicing schedule to their vehicles, and it is their responsibility while they are the owners of the vehicle to adhere to these schedules.
Your car should give you comfort and peace or perhaps you are all about luxury and quality of environmental friendliness. There is no need why you can't get it all with these few tips.
Support HuffPost
A No-B.S. Guide To Life
Related
Popular in the Community