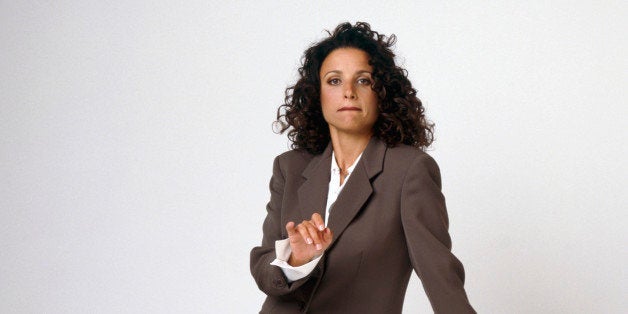 While Elaine Marie Benes was an early feminist heroine featured on the sitcom Seinfeld, her style is what immediately sets her apart from the classic female character. She dresses for herself, mixing both traditional feminine and masculine garments, suiting her needs and her body. From work, to dates, weekends and everything in between, she is the ultimate "day-to-night" dresser. With her impeccable and uniquely singular taste, it's no wonder she works for J. Peterman. This 1990s woman radiated sex appeal, also known in her case as "Shiksappeal," derived not from tight dresses hugging her curves, but from her own confidence.

Her style is often characterized by office friendly blazers, oxford shoes, flowing skirts and dresses, puffed up hair with messy curls -- don't try this at home -- and a leather bag causally slung over her shoulder. While she enjoys to splurge every now and again on fine leather goods, Botticelli shoes, and cashmere sweaters, she won't be fooled by department store skinny mirrors.
Elaine's 90s style translates in 2014 mostly to Marni, Zara, APC, J.W. Anderson, and when she really wants to splurge, The Row.
As someone with a healthy addiction to Seinfeld and utter adoration for Elaine, here is a gallery of her 2014 fall fashion picks, as told by me: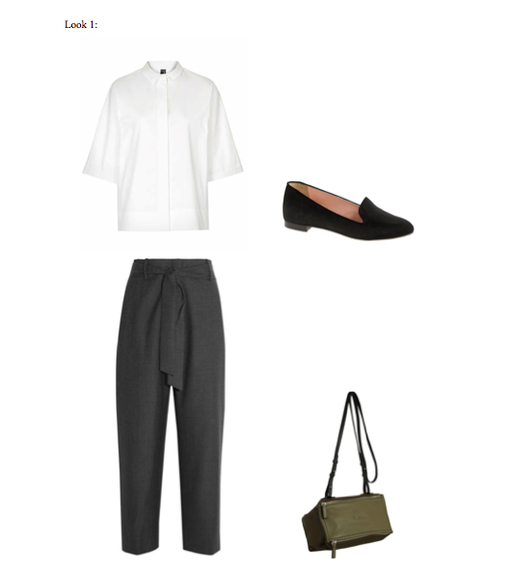 Blouse by Topshop, Pants by Isabel Marant, Shoes by J. Crew, Bag by Givenchy
Dress by J.W. Anderson, Coat by The Row, Shoes by Marni, Bag by M2Malletier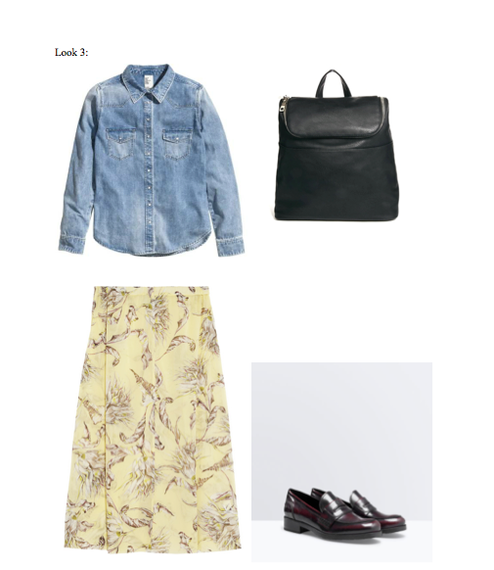 Denim Top by H&M, Skirt by Topshop Unique, Bag by Asos, Shoes by Zara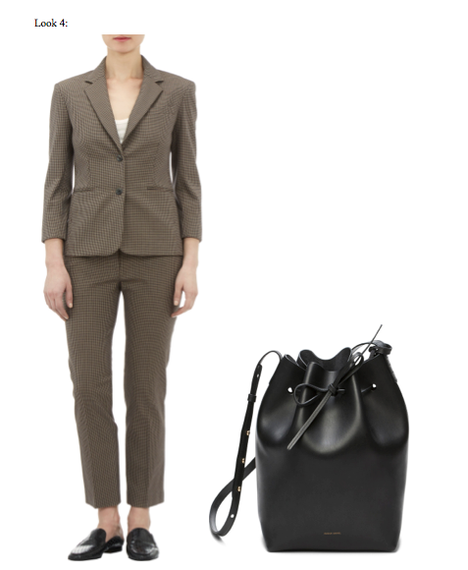 Suit by The Row, Bag by Mansur Gavriel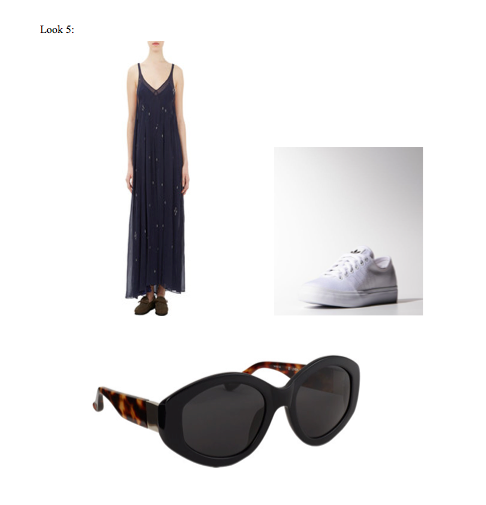 Dress by Isabel Marant, Shoes by Adidas, Sunglasses by The Row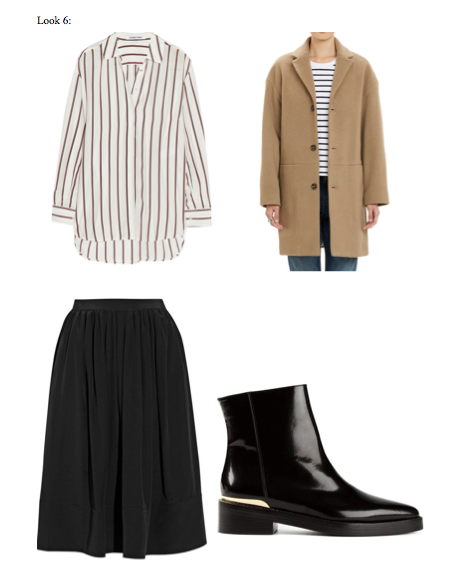 Top and Skirt by Elizabeth and James, Coat by APC, Shoes by Marni
Her style is very self-aware, and her aesthetic is a personal outlet of expression and attitude. While often clothing herself with average and non-distinct pieces, the contents of her closet could be categorized under "high-end normcore."
Her affinity for clothing, and understanding of her own personal style, is apparent in her description of a simple white shirt, upon first meeting Mr. Peterman, as, "This innocent looking shirt has something that isn't innocent at all, touch ability. Heavy, silky, Italian cotton. A fine, almost terrycloth like feeling. Five-button placket, relaxed fit- innocence and mayhem at once."