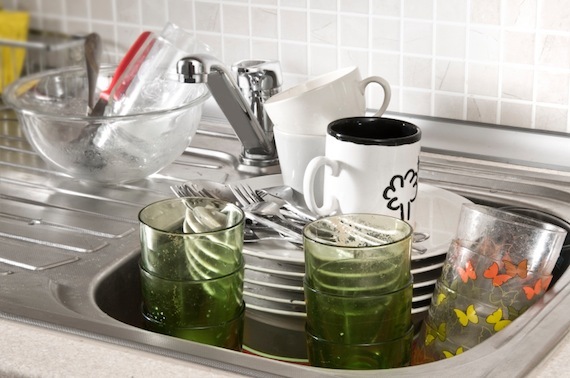 If you're fed up with the piles of dirty dishes in the break room or kitchen at your office, you've got loads of company. In a 2010 survey by staffing service OfficeTeam, 44 percent of American workers identified making messes for others to clean up as the most annoying behavior in company break rooms.
"Since the kitchen is a common space, some workers may believe it's someone else's responsibility to keep it clean and organized," said Robert Hosking, executive director of OfficeTeam.
In many cases, it's everybody's responsibility to keep the space tidy, not somebody else's responsibility. Nonetheless, a lot of us cope with kitchen slackers in the workplace, prompting plenty of office angst and a blistering email or two.
"Having an office with a kitchen is a blessing yet a curse," career expert Stacia Pierce said. "You can cook on your break, have more healthy lunches and put your coffee cups in a dishwasher. But how do you deal with coworkers who don't share cleaning responsibilities?"
If the lack of kitchen etiquette at your workplace is eating at you, here are six tips for cleaning up your office's act.
If kitchen etiquette is a problem at your office, or you want to head off any trouble, your workplace should institute a written policy that lays out the break-room or kitchen rules, Hosking said. Make sure the policy is included in the employee manual, highlighted during orientation sessions for new hires and discussed at staff meetings, he said.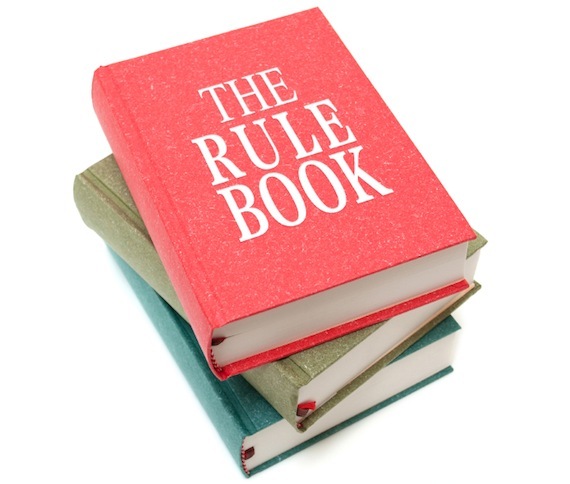 Rules for cleaning up should be posted in plain sight in the kitchen or break room, said Parker Geiger, CEO of CHUVA Group. Doing this can help avoid someone being designated as the "kitchen police," he said. If you see someone breaking a rule, report it to the appropriate manager. "Addressing it directly can cause conflict," Geiger said.
If things get out of hand, consider emailing or posting reminders, Hosking said.
Etiquette expert Sandra Lamb said a reminder could read something like this: "Know how you hate to enter the kitchen and find it cluttered and dirty with someone else's mess? Well, as a responsible coworker, be sure to leave the kitchen spotless."
Set a schedule for divvying up kitchen duties, such as loading and unloading the dishwasher, Geiger said.
Business coach Kathi Elster cautions that this method -- rotating the chores among all the workers in the office -- generates "inconsistent" results. So, too, does enforcing a blanket order that each worker is responsible for cleaning up his or her own mess, she said.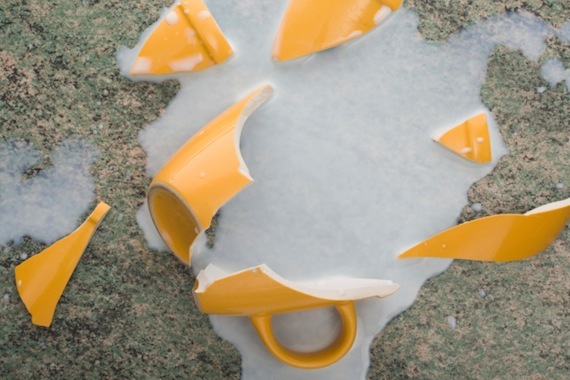 If you spill something in the microwave or on the counter, wipe it up, OfficeTeam advises. While you're at it, refill anything that you've emptied, such as the coffee pot or the paper towel dispenser.
"In general, if something needs to trashed or wiped off, then take the initiative and do the good deed," Geiger said.
5. Put someone in charge.
Appointing one person to oversee cleanup of the kitchen or break room may be an option at your workplace. That person shouldn't be afraid "to tell people to be considerate and to stay on top of the offenders in hopes that they may one day learn," Elster said.
Lamb, the etiquette expert, said one of the most effective approaches she's seen to addressing kitchen calamity is posting a sign that says something along the lines of "Your Mother Doesn't Work Here. Leave This Area Clean."
John Egan is editor in chief at SpareFoot, an Austin, Texas-based startup that makes it easy for people to find and book self-storage units online, offline and via mobile devices.
Calling all HuffPost superfans!
Sign up for membership to become a founding member and help shape HuffPost's next chapter