A recent "60 Minutes" segment is drawing sharp criticism for its pessimistic take on the green technology sector, which questioned whether clean tech has become a "dirty word."
One of the biggest issues with the segment, critics charge, is that it conflated the Silicon Valley clean tech venture capital scene with the Department of Energy's loan guarantee program for renewable energy.
"If 60 Minutes had taken just two minutes to call us, they could have gotten some of their facts straight," Ken John, a vice president of the Solar Energy Industries Association, told the Washington Examiner. "In truth, America's solar energy industry just closed the books on a record-shattering year in 2013."
The "60 Minutes" segment also focused on the Department of Energy's loan guarantee program, which has funneled billions of dollars into low-carbon and clean-energy projects since the passage of the Energy Policy Act of 2005. The goal of the program "is not to make money," Romm notes, but to accelerate the deployment of clean energy technology, while dropping prices and creating jobs.
Jonathan Silver, the former head of the DOE's loan guarantee program, testified before Congress in 2012 that the portion of grants given to ventures that later failed "represent[s] less than 3% of the total portfolio." He told Fortune in June that the program "has been a significant success." "Markets will always have difficulty deploying innovative technologies at scale," he explained. "Fundamentally, a program like this is necessary to address that market failure."
Despite the successes of the program and analyses showing its cost-effectiveness for taxpayers, Sunday's segment focused on two notable failures -- automaker Fisker and solar panel manufacturer Solyndra. While interviewing former Energy Department undersecretary Steven Koonin, "60 Minutes" host Lesley Stahl rattled off seven other failures of the DOE program before declaring, "I'm exhausted." Their focus on those outliers in the DOE program, however, was "both stale and overblown," GigaOM's Katie Fehrenbacher argues.
To CBS' credit, it has been a rocky road for some venture capitalists in the clean technology sector, Fehrenbacher notes. There was a bubble, but "only in the venture capital, Silicon Valley ecosystem," she explains. "60 Minutes" did itself a disservice by combining the "totally separate and different" stories of venture capital and federal support for green technology. One problem, according to Fehrenbacher is that clean tech is a "convoluted term," that "can mean many things, and isn't all that helpful as an organizing group." The segment makes reference to the "general cleantech area," while discussing biofuels, solar panels, electric vehicles, and other widely divergent industries.
Critics have also noted that the words "climate change," "global warming," "greenhouse gas emissions" or "carbon dioxide" were never uttered in the "60 Minutes" segment.
UPDATE 1:40 p.m.: "Simply put, 60 Minutes is flat wrong on the facts," U.S. Department of Energy spokesman Bill Gibbons said in an emailed statement. "The clean energy economy in America is real and we are increasingly competitive in this rapidly-expanding global industry. This is a race we can, must and will win."
UPDATE 7:45 p.m.: Merica International Chief Technology Officer Robert Rapier, who was featured in the "60 Minutes" segment, spoke with Climate Progress about his interview with Lesley Stahl. He said the first question Stahl asked was, "Clean Tech is dead. What killed it?" Rapier said he didn't know what the general tone of the segment would be until he saw a promo last Saturday and said to himself, "Oh, that doesn't look good." Read his entire interview with Climate Progress here.
Related
Before You Go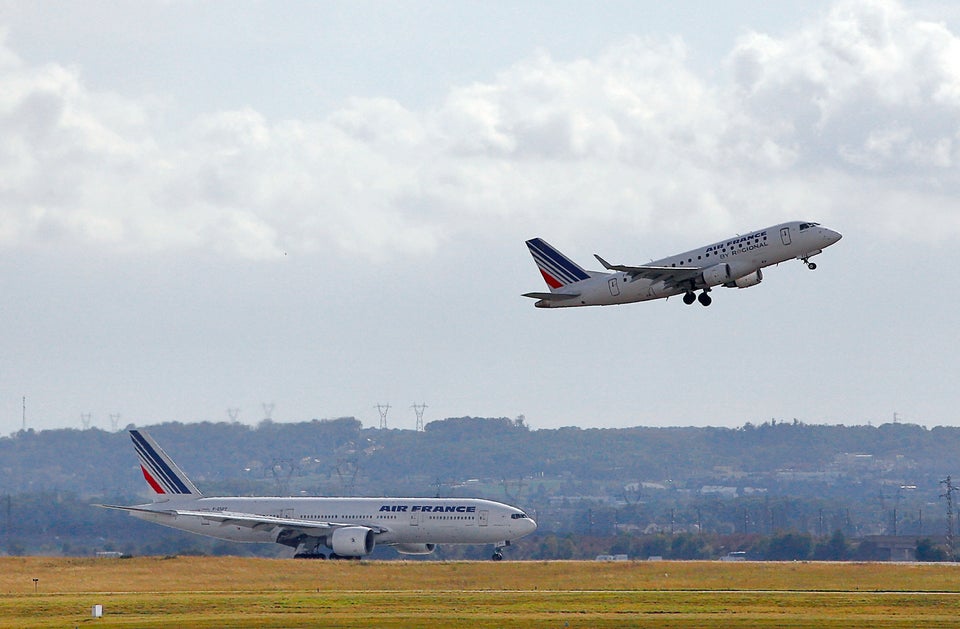 Connect The Dots On Climate Change
Popular in the Community