by Elizabeth Mitchell, BRIDES
Pinterest can sucker you into thinking that you need to upgrade literally everything to have a wedding that's truly worthy of a feature in a magazine. That's simply not the case though, thank goodness! There are certain décor items that, while lovely and totally drool-worthy, won't necessarily make or break your big day, yet they could break that budget. We asked two chic planners to give us the scoop on what wedding décor upgrades to skip.
1. Ceremony Décor
One place you can (and should) save some dough is definitely on your ceremony décor. After all, this is only a small portion of your party. For instance, you don't need an archway dripping in flowers, points out celebrity wedding planner Andrea Freeman of Andrea Freeman Events. Instead, she suggests using pedestal arrangements that can be moved post-ceremony and incorporated in the reception space. "It's not only good for the environment but for your wallet as well." Plus, it'll free up part of your budget for reception décor, where you and your guests will spend most of your time.
2. Favors & Programs
If you haven't ordered them yet, San Francisco-based wedding planner Amy Nichols of Amy Nichols Special Events, says to skip the whole wedding programs and favors thing. "Unlike a menu, which makes for a really pretty moment when your guests sit down at the table, programs don't exactly have that same wow factor." Favors, on the other hand, are a wonderful way to say thank you, sure. But the costs can add up quickly and, honestly, many guests avoid taking extra trinkets home, warns Freeman.
3. Farm Tables
Every rustic bride loves the look of farm tables until she gets a peek at the price tag, eek! For a chic alternative, try a long buffet table, recommends Freeman. "It'll work just as nicely, and draped in the right neutral colored linen, can have the same rustic charm."
4. Fancy China
On a tight budget but have your heart set on all custom china? Come to a compromise by splurging on the beautiful charger only, instructs Nichols. "It's what guests will notice when they sit down, and truly helps 'set the table'," she says.
5. Ceremony Chairs
Definitely don't waste your money on the best of the best here. If your venue has decent ceremony chairs, like a classic white folding chair, Nichols advises using these. "Save your splurge for the dinner chairs where people will be sitting in them for several hours, and they'll really enhance the environment."
6. Added Linens
Keep your budget in line by nixing the overlay, table runner and napkin rentals and opting for your venue's house linens instead. "You'll be dressing up the tables with flowers, candles and other pretty things so your guests will hardly notice the canvas," notes Freeman.
7. Custom Napkins
And any other custom paper options for that matter! "They're literally endless when it comes to weddings, and while a monogrammed cocktail napkin is a cool personal touch, your guests will never notice their absence," assures Freeman.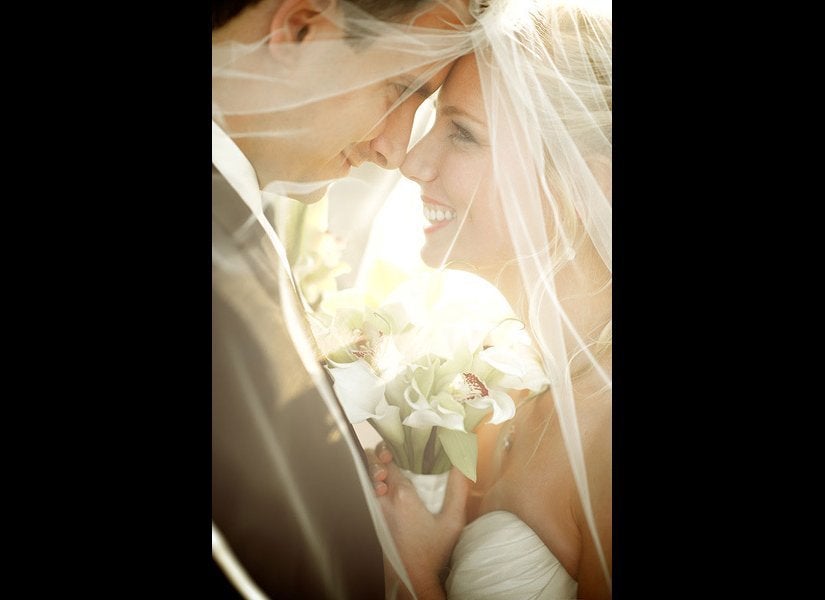 The Most Romantic Wedding Photos