If you haven't been able to "Let It Go" with your obsession for Frozen, good news! Winter-inspired details always add an ethereal, romantic touch to any wedding, so if you feel like giving Arendelle a run for its money, consider adding a few icy-blue and snowy details to your ceremony and reception. The cold never bothered you anyway, right?
If you're looking to buck tradition and wear a colorful gown, Disney and Alfred Angelo's shimmery, pale-blue Frozen wedding dress is completely Elsa approved.
These regal-looking invitations are straight out of a storybook with elegant scrollwork and dreamy blue hues.
Channel Elsa's look with this boho-chic fishtail braid.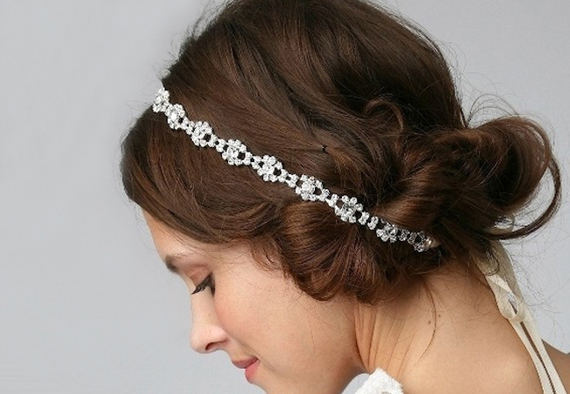 Amanda Judge

You can't be a queen without some sparkly headwear, right? This delicate headband's pattern reminds us of snowflakes!
For a touch of whimsy, these pearl and diamond snowflakes add just the right amount of sparkle.
If you're looking to recreate the royal wedding, getting married in a castle (like the beautiful Oheka Castle in New York!) will lend a majestic atmosphere.
Winter wedding cakes are fun (and easy) to dream up, since white frosting can have a snowy effect. We love this pretty confection decorated with edible snowflakes.
For a sweet parting gift, white rock candy is tasty -- and looks like icicles (but much less cold).
More from The Knot: