Last month, a slim and timely book ― Timothy Snyder's On Tyranny: Twenty Lessons from the Twentieth Century ― made The New York Times best-seller list and topped The Washington Post's. The premise of the book is straightforward: Europe's failure to recognize and combat tyranny in the past had tragic results that can, at least, provide lessons for the future.
Rather than pontificating on this idea, Snyder bullet-points blunt advice. "Anticipatory obedience is a political tragedy," he begins in the book's first chapter, before briskly segueing into historical evidence for his claim. In 1938, he writes, Austrian Nazis stole Jewish property and bystanders either partook or looked on, rather than dissenting. To prevent that from happening again, Snyder outlines actionable guidance.
Taking his message a step further, Snyder's publisher worked with a crew of artists who adapted it into posters, which appeared as a public art project in East London on Monday.
The book's entire text is published on a series of posters designed by students at Kingston University ― "as a tool, a provocation and a rallying call," the publisher said in a statement. They'll be on view for one week.
"Be kind to our language," one poster reads in big, playful lettering. "Avoid pronouncing the phrases everyone else does," it continues. The text suggests instead finding new ways to phrase old ideas, to insure that we pause and reflect rather than merely regurgitating powerful, pathos-appealing rhetoric.
"Learn from peers in other countries," another poster reads. "... No country is going to find a solution by itself," it continues.
The posters filter Snyder's salient advice into palatable sayings, serving as reminders that there's more to communication than noisy exclamations. Take a look at a few of them below.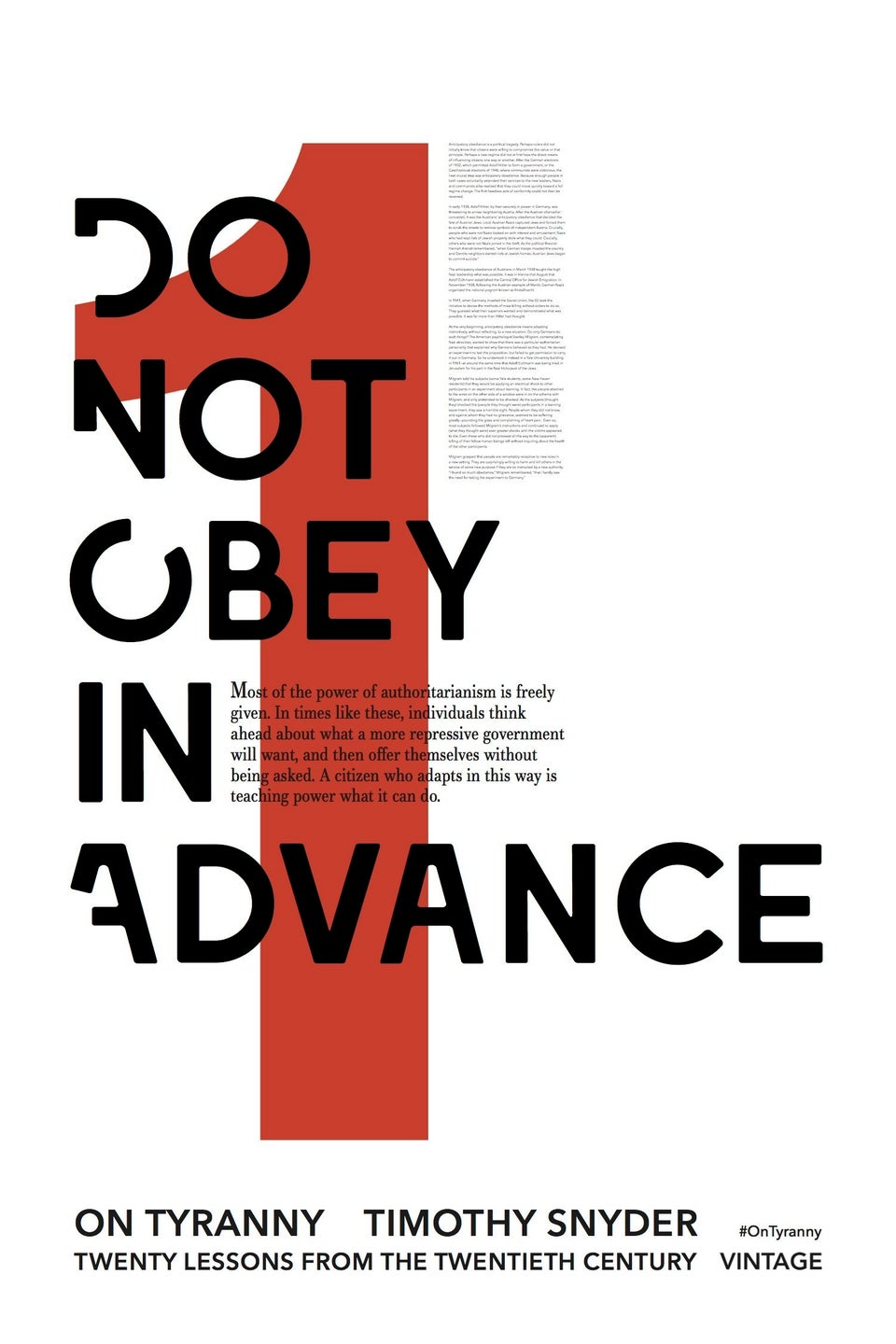 Tess Edwards Megan ODonnell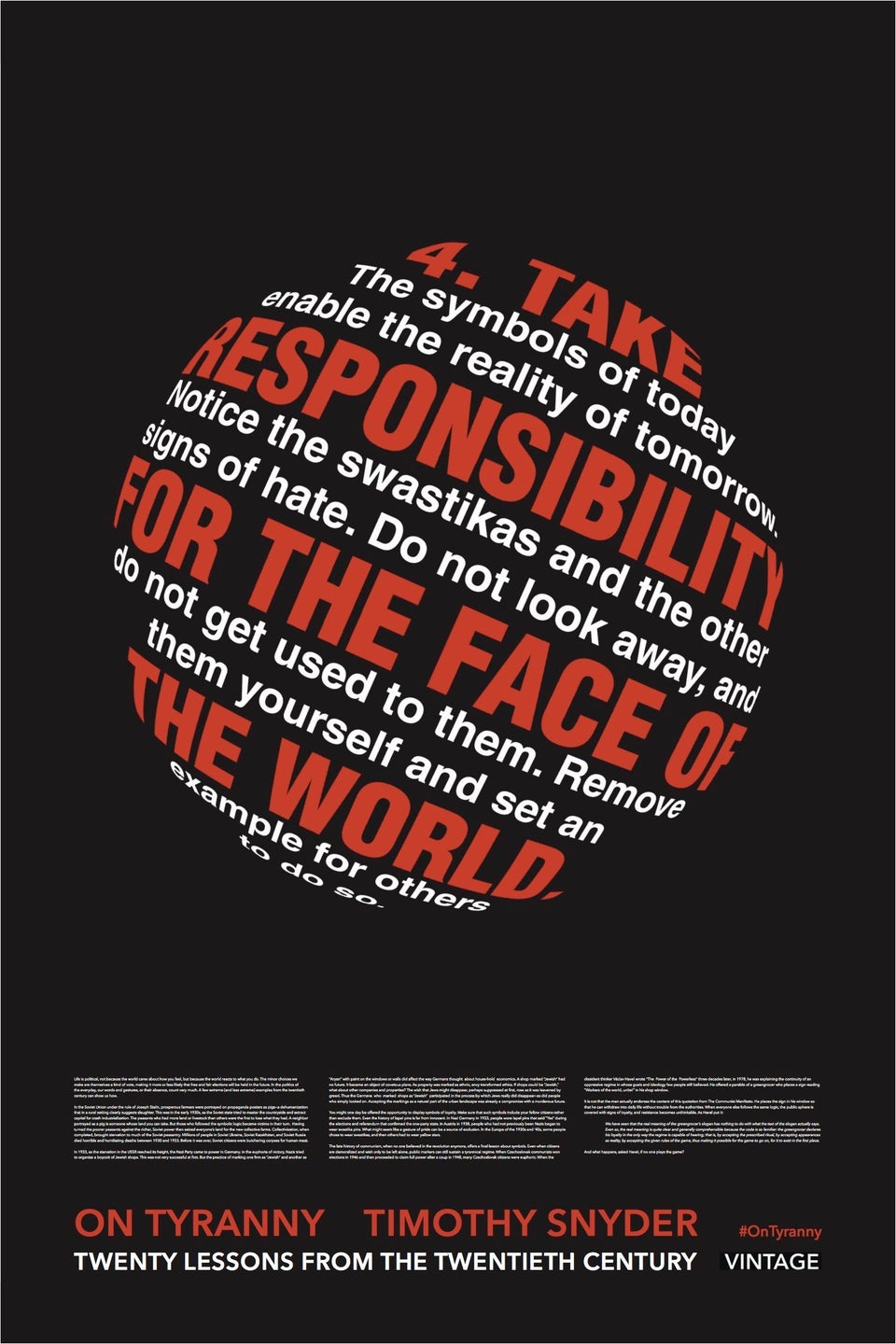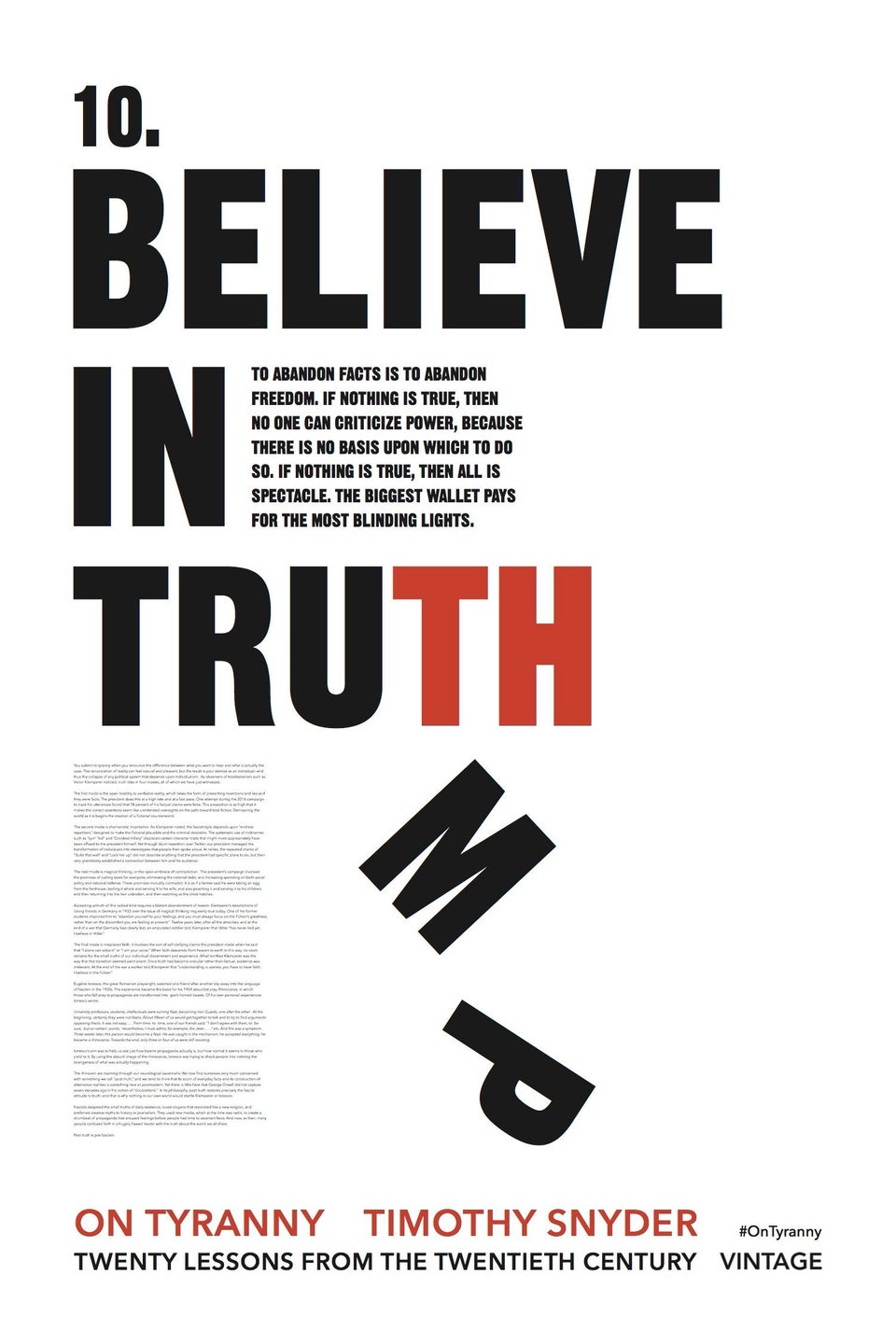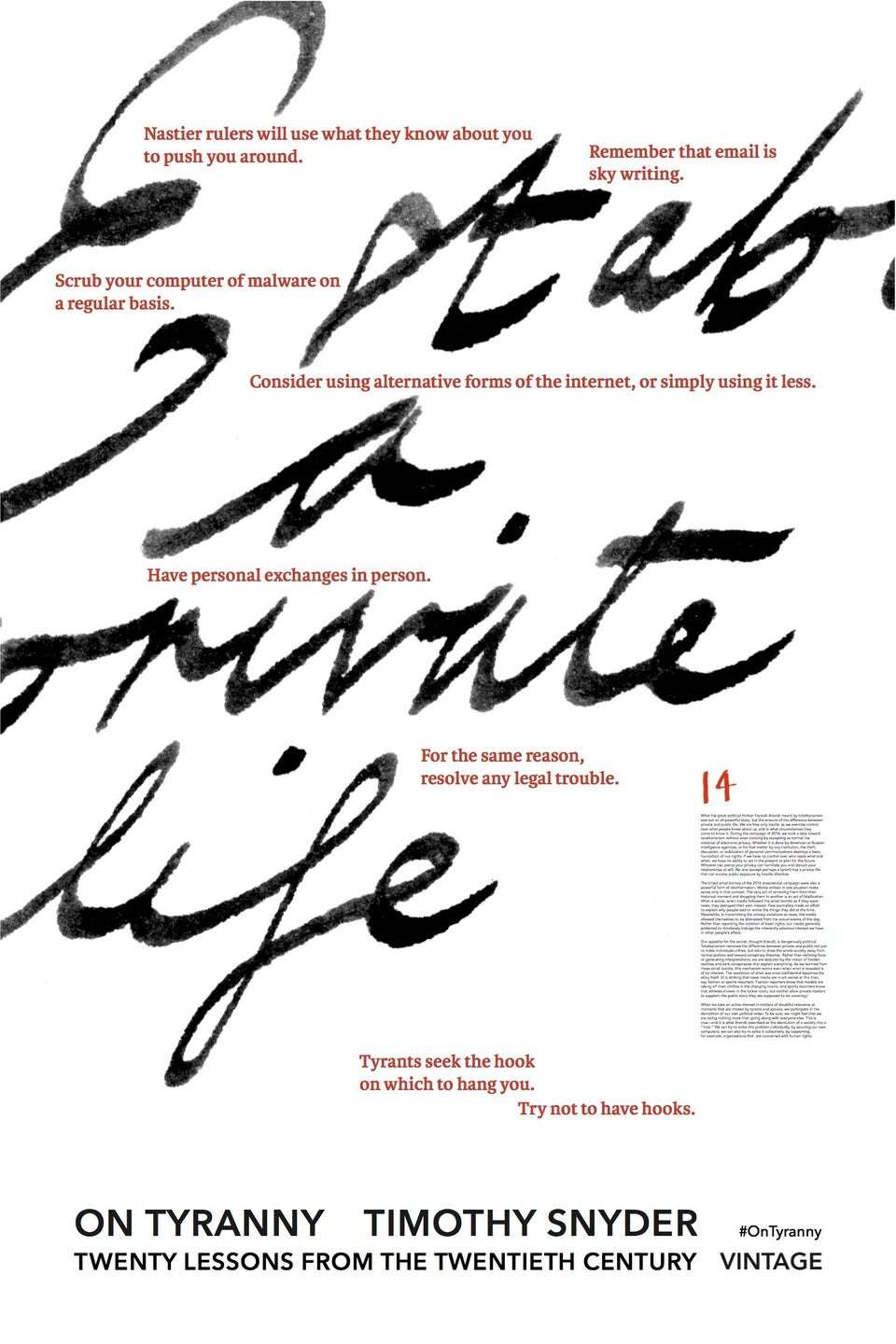 Rosie Ackroyd Charlotte Allen Ella Anthony Leah Fredrickson Grace Lister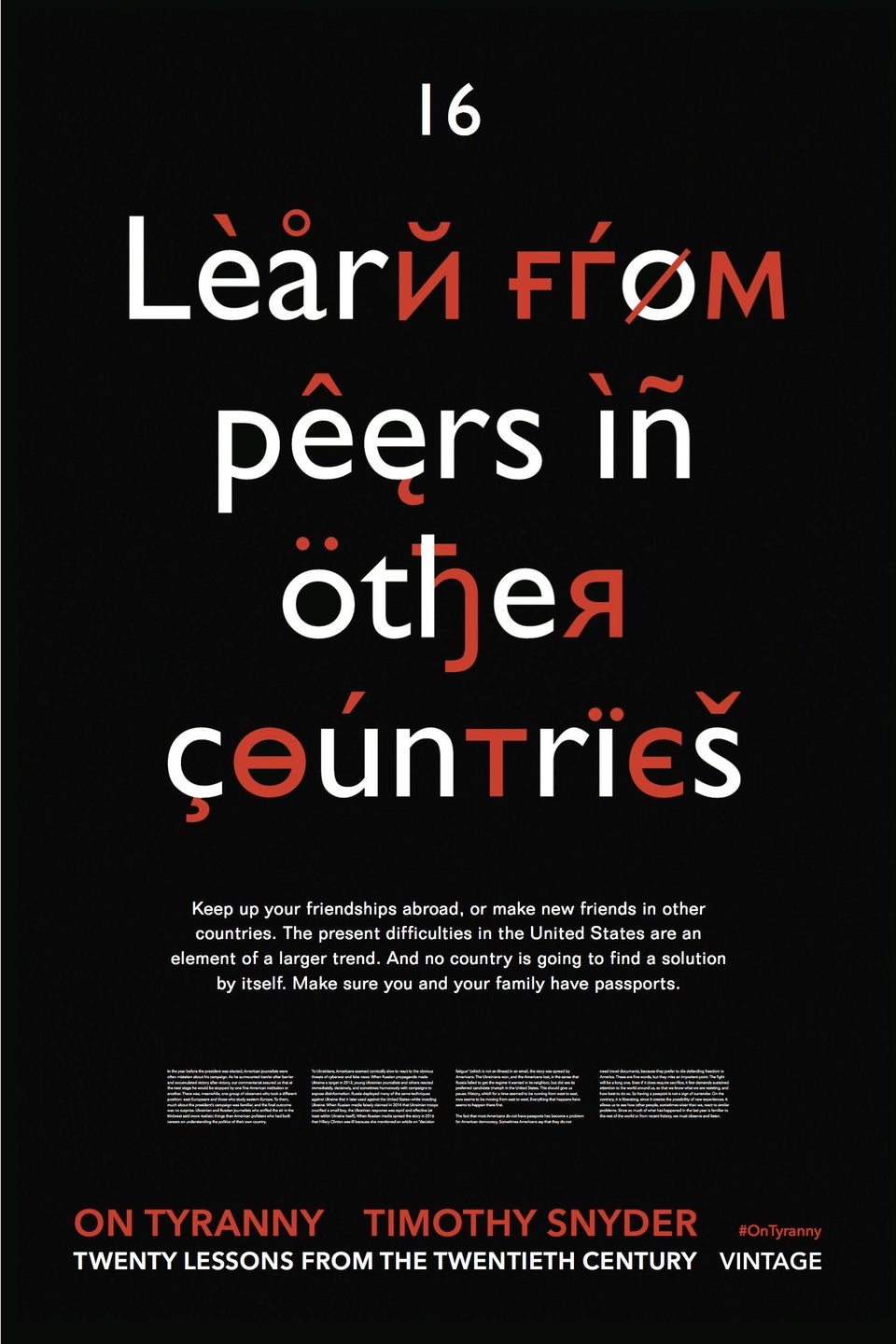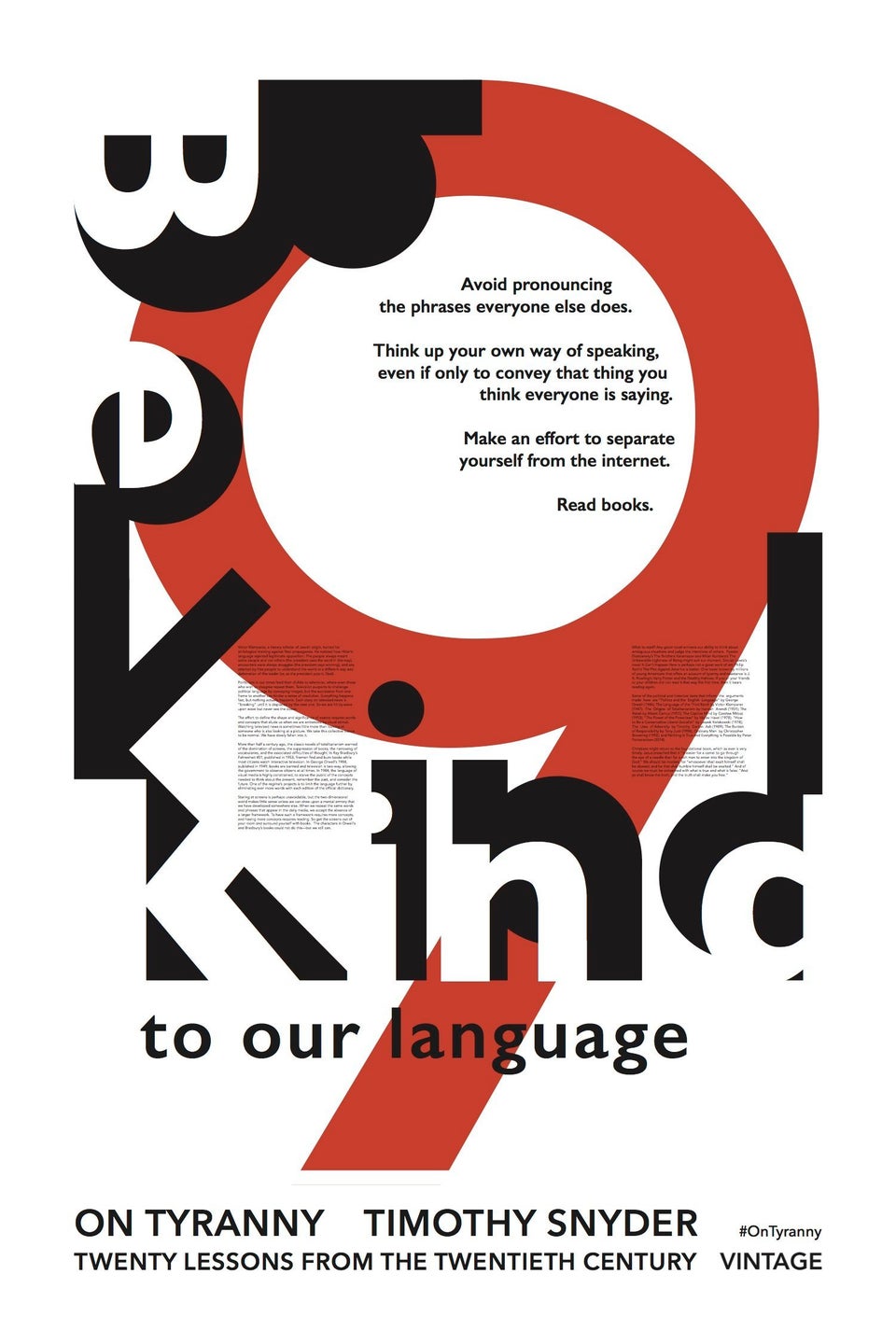 Harry Archer Anna Bargery Emma Teasdale
Images courtesy of VINTAGE and The Bodley Head.
Related
Popular in the Community