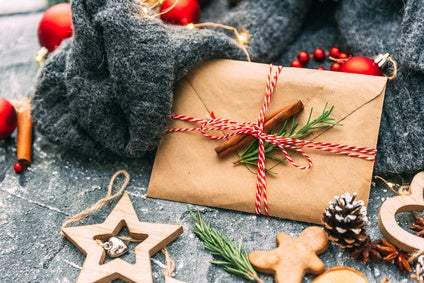 As we higher-education presidents close out our fall semesters and find brief respite with our families, I write my holiday appeal to you — not necessarily for a gift to the Annual Fund (though that would be welcome, and please do so no later than Dec. 31), but for your continuing support of what we try to achieve every day on our campuses.
Again this year, we college and university CEOs have been very good and deserving of your generosity. In a year marked by widespread disruption, anxiety, and uncertainty, we have offered students the continuity and comfort of new knowledge, career mentoring, enriching co-curricular experiences like studying abroad, and guidance for life now and decades from now.
We have maintained the tradition of shared institutional governance with our faculty colleagues and supported their vital work in scholarship, research and service. We have kept our trustees and alumni councils informed and engaged, honored our donors for their philanthropic vision, and thanked our administrative teams for their professional skill in keeping our doors open to opportunity.
Here in coastal Virginia, we have fought for expansion of the state's Tuition Assistance Grants, forged partnerships with leaders in education, public service, the not-for-profit sector, the military, the media, and businesses large and small. We remain a vital engine of our region's economic progress and potential.
The Hampton Roads Chamber of Commerce meetings, economic briefings, award ceremonies and other special events we have attended have also confirmed for us the numerous social and cultural contributions our colleges and universities make throughout the commonwealth and beyond.
So here's our list for this year, and it's entirely student-centered, Santa. I ask nothing for myself, but if you fulfill these requests, you will be doing this university president and many others a huge favor.
First, please continue to gift-wrap affordability and accessibility with sufficient funding for student aid at all levels, especially federal and state programs. The financing of higher education remains the single most influential element of student success, and the most prominent reason students discontinue their academic careers is financial.
Although many of us campus CEOs have kept our tuition and fees as low as possible — my institution, Virginia Wesleyan, will not raise tuition this coming academic year — and devised new programs so students can work their way through their tuition obligations, higher education remains a substantial investment.
Public and private funding is more critical than ever. We can't price ourselves out of the market; even more important, we can't price our students out of the lifelong value of a good education. As we appeal to our alumni and friends for new scholarship and financial-aid support, we ask the same of you.
Second, and this is a tall order, help us instill — or perhaps restore — curiosity and wonder in our students. The millennials enrolling in higher education are the products of desensitizing attitudes and behavior that we have fostered. Through technology and the media, with excessive praise for under-achievement, and amid the faltering institutions and norms that guided earlier generations, today's college students have arrived at a confusing intersection of sophistication and anxiety.
They're smarter than ever, but often less informed. They're as adventurous as any young generation before them, but too often content to view the world through their phones. They're reliant on the lessons of history, in need of its longer view, but not always motivated to learn the origins of what now causes them concern. We all need to do better in this regard, I freely admit, at every level of education.
Third, Santa, give our students economic prosperity. It's true that the salaries of many entry-level positions today are astonishing compared to those in my time, but I'm talking about long-term security through the attainment of relevant, adaptable skills and knowledge for employment. I tell our incoming students that at our university, we will prepare them for their first job, and the one after that, and the one after that, for their professional skills must keep pace with the evolution of careers that will be more technological, more global, and more all-consuming and life-altering.
Finally, in this season of peace and light, please leave them in abundance under our students' trees. The violence of anger, rhetoric, accusation and intimidation has inevitably found its way to some of our campuses. Our colleges and universities may be among the last sanctuaries of tolerance and civility, and we'll need your intervention to keep them that way.
Disturbing signs abound — from commencement speakers who are shouted down to social-media posts that need to be taken down. Reason, truth and compromise seem in short supply this year, and we implore you for a new shipment. If you need to throw some of the latest high-tech toys off your sleigh to make room for some old-fashioned tools of peaceful co-existence, so be it.
Thank you, Santa, for listening. Given the world we live in, allow me to offer a few parting words of advice.
If the cookies left for you are not gluten-free, be forgiving. If a kid yanks your beard, don't rant on Facebook. Beware of any fake-news story headlined, "No, Virginia, there is no Santa Claus."
And for goodness sake, if you pass something in the sky that looks like a missile launch, make your way back to the North Pole as soon as you can. You'll be safe there — but keep an eye on that shelf of melting ice.
Dr. Scott D. Miller is President of Virginia Wesleyan University in Virginia Beach, Virginia. Previously, he served as President of Bethany College in West Virginia (2007-15), Wesley College in Delaware (1997-2007) and Lincoln Memorial University in Tennessee (1991-97).
He wrote this for the December 17 issue of The Virginian-Pilot (Norfolk, VA)
Popular in the Community