Guiding tips and advice to fully experience Rome, the "Eternal City".
Rome is one of the most popular travel destinations in Europe. Rich with more than two and a half thousand years of history, Rome is a cultural, artistic, gastronomic, religious and architectural epicenter - it is simply impossible to get bored here. Since there is so much to see and do, it is helpful to narrow down major sites to visit and research places to dine before arriving in Rome. Drink an espresso, visit a museum or monument, eat homemade pasta or pizza at a family-owned restaurant, and finish off the night with a healthy serving of artisan gelato. And as they say, "do as the Romans do".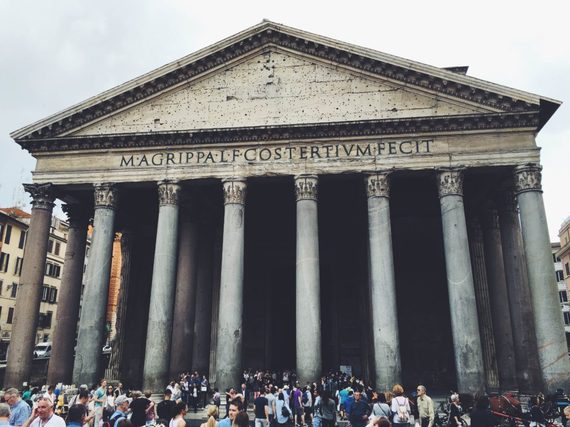 • The Colosseum & Roman Forum: Standing as an iconic representation of Ancient Rome, these historic landmarks take visitors back to the time of gladiators and the Roman Empire. If in a time crunch, simply go and admire the outside.
• Trevi Fountain: The Trevi is the most extravagant fountain in Rome and one of the most remarkable in the entire world. Go early in the day or late at night to avoid crowds and toss a coin backwards into the fountain.
• Pantheon: Formerly the "Temple of the Gods" and modeled after Greek architecture, the Pantheon now stands as a Catholic church in the center of Rome. Going inside is free and a must-see.
• The Spanish Steps: This famous staircase appears in several movies and is a favorite visiting spot of celebrities. Though currently under construction, one can still imagine the full effect of the entire staircase when it is open.
• The Vatican: Home to the Pope and the leadership point of the historic Holy Roman Empire, Vatican City makes for a worthwhile trip. If on a budget, admire St. Peter's Basilica from the outside or go see the Pope speak on Wednesday or Sunday mornings.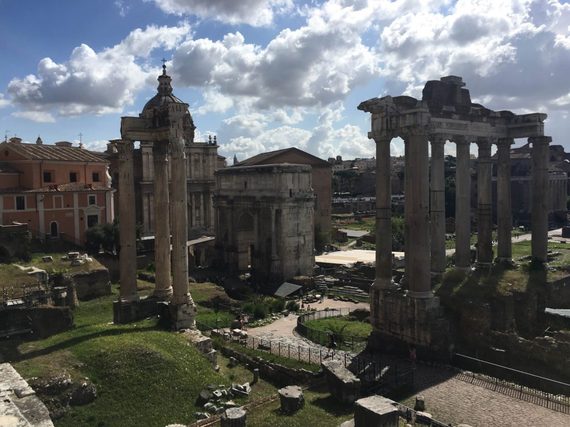 • Go to a soccer game - even for those who do not follow soccer, the energy of the crowd is enough to make anyone a fan.
• Sign up for a wine tasting class and learn wine etiquette and different qualities of the wine regions throughout Italy.
• Rent a vespa and ride on the back while getting a full tour of the city.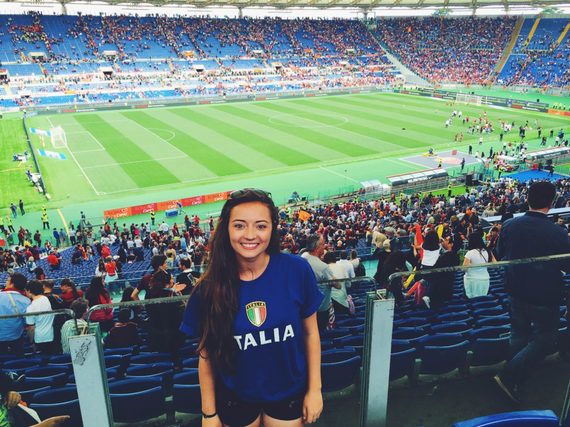 • Most museums in Rome have free entry on every first Sunday of the month.
• Walk along the Via del Corso (the main street that runs through historic Rome) and Via Margutta to admire designer and boutique shops.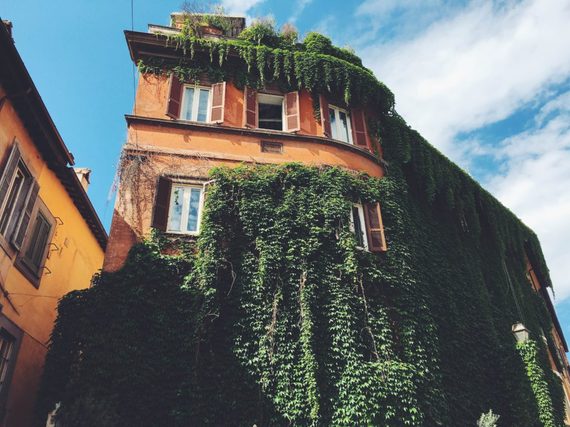 With a blend of dishes and tastes from throughout Italy, Rome is one of the best places to experience Italian cuisine. Steer clear of restaurants and cafes around the perimeter of tourist sights. Restaurants a few blocks away provide a much more authentic dining experience.
• Hostaria Romanesca, Campo dei' Fiori: Romanesca is a local favorite. Two can share a meal of antipasti, pastas, and wine for 50 Euro or less.
• Old Bear, near Piazza Navona: A tourist and local favorite, Old Bear facilitates a cozy and relaxing meal. It is fairly inexpensive and the truffle lasagna is a must-try.
• Pizzeria da Buffetto, near Piazza Navona: Italians come from all over the country to eat at this family-owned pizzeria. There is almost always a long line, but it is well worth the wait.
• Dar Poeta, Trastevere: Another delicious pizza spot. Their cheap pizzas are unbelievably tasty and they do take out.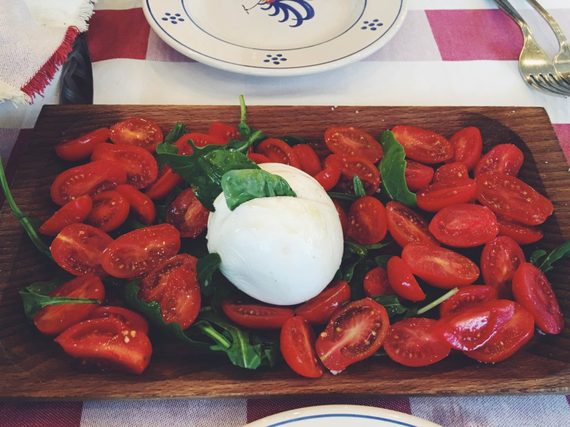 • Mamma Mia, Campo dei' Fiori: Homemade and creamy gelato, with new flavors constantly added to their list. Want a break from gelato? Order a crepe instead.
• Carapina, Campo dei' Fiori: Boutique gelato shop with unique flavors such as "Milk & Mint". Their fruit flavors are refreshing after a long day in the sun.
• Frigidarium, near Piazza Navona: Arguably one of the most famous gelaterias in Rome. To completely satisfy a sweet tooth, get the gelato dipped in either dark or white chocolate.
• Cacio y pepe: A famous Roman specialty - spaghetti with cheese and pepper.
• Antipasti plates: Filled with fresh cold cuts and various cheeses, this is the perfect start to any meal.
• Zabaione: Light custard cream made with eggs and liquor, often served with strawberries.
• Spritz: Traditional Italian cocktail, often ordered as an early drink with aperitivo.
Rome is beautifully lit with cobblestone streets and plenty to see, even at night. Walk along the Tiber River and listen to street musicians or see various monuments at night. Until around 2am, the Campo dei' Fiori is bustling with tourists, locals, vendors, artists and musicians.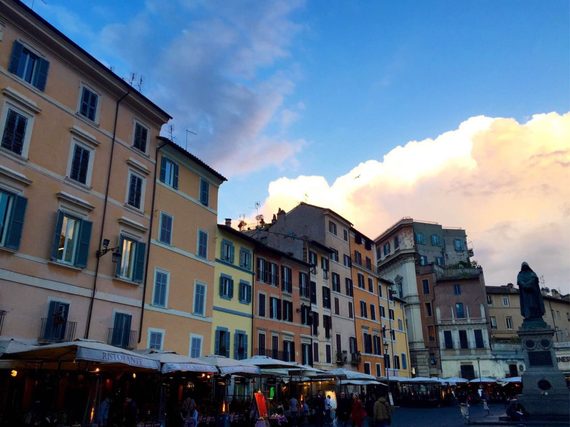 • Scholars: This bar is frequented by international students and gives out several student discounts. Karaoke is popular on Tuesday nights.
• GBar: A very small bar in Trastevere that offers 1 Euro shots on Wednesday and Thursday.
• Shari Vari: One of the most popular clubs in central Rome. The drinks are pricey but there is always music and dancing.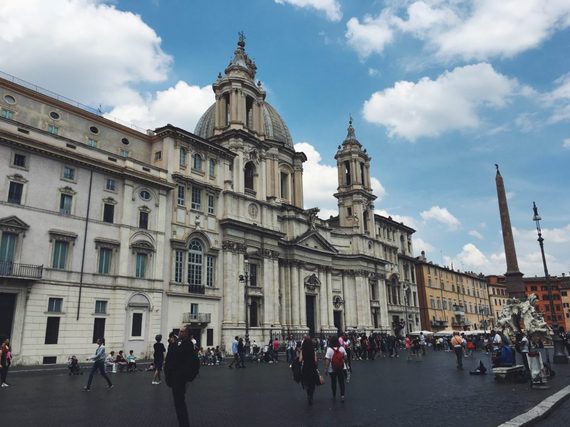 Walking is the most scenic and direct way to access things in Rome. At night, walking around is usually safe, but stay with a friend or in a group.
• Taxis: Only ride in verified white taxis, and get picked up at taxi stands. Do not accept a ride from a taxi that is unverified.
• Trains: Trains are more useful for getting to parts of Italy outside of Rome. Roma Termini is the largest train station. Always validate tickets or risk a hefty fine.
• Bus: Bussing is one of the most inexpensive ways to get from various points of the city, but they are unreliable. Bus drivers often go on strike, meaning no buses run. Be careful of pickpocketing around train and bus terminals.
• Most stores close between 1 and 4pm for a riposo (Italian form of "siesta"). Sometimes shops and restaurants are closed on random days or times.
• "Coperto" is a service/cover charge for sitting in a restaurant.
• Invest in a reusable water bottle - there are hundreds of fountains all around Rome with drinking water.
• When visiting churches and religious sites, people must always cover their knees and shoulders.
Have you studied abroad? Share your story with the College Tourist
Follow us on Instagram @officialcollegetourist | Tag your photos #collegetourist.