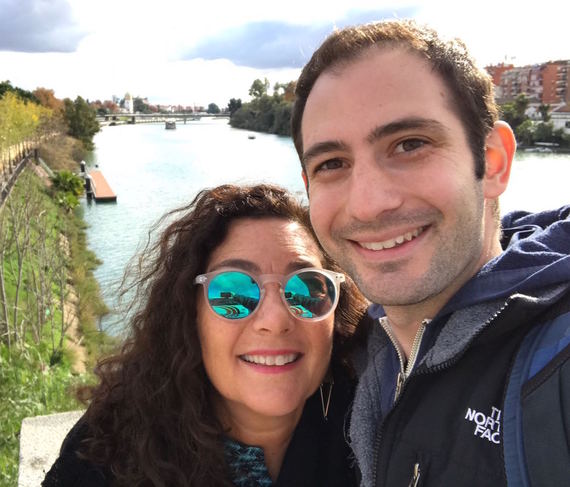 We had not done any substantial traveling together since he studied abroad in college almost eight years ago. Now here he was, a professional man with a busy private medical practice, so I figured it was time to go back to Europe for a cultural tune up and some new experiences before more time passed and my son had a family of his own.
We decided to take two weeks off and make the most of our time together by taking a cruise, something neither of us had done before, and explore traveling in a new way. We opted for a sail to Portugal, Spain and Morocco.
Since our ship was leaving from the UK, we decided to add a few days in England. Visiting London is great most any time of year but it is especially magical at Christmas time. We arrived to the One Aldwych Hotel, where we were spending our first night, to find the lobby decked out in its holiday finest, complete with a floor to ceiling, white and gold Christmas tree. A classic afternoon tea was in full swing with a fun twist on the traditional tea service that included cake pops and cotton candy!


We had just enough time before sunset to go for a leisurely stroll through the Christmas markets of Convent Garden, take in the festive street lights and then get back to our comfy accommodations. I hopped right into a luxurious bubble bath to shake off the ill effects of our ten hour plane ride from San Francisco.
We woke up the following morning excited to board the ship for our ten day holiday aboard Cunard's, Queen Victoria but not before spoiling ourselves with a first-class room service breakfast complete with English tea, fresh berries and croissants.
Arriving at the port in Southampton, our jaws dropped when we saw the magnificence which was to be our home for the next several days. Embarking onto the massive ship was actually a breeze and before we knew it we were on the top deck, having one of those legendary cruise buffet luncheons, and trying to get our bearings on this floating mini-city.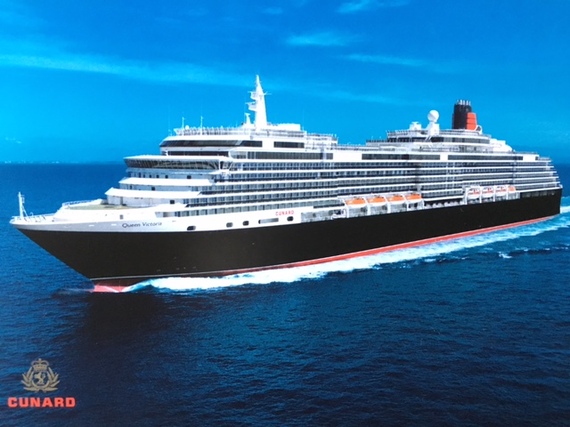 Our first two days were entirely at sea, giving us enough time to release our jetlag and enjoy all the ship's offerings before we docked and explored the cities on our itinerary.
We looked forward to the daily very English afternoon tea service that included a pianist, harpist or string quartet. We chose to dine late so we could enjoy the ship's cocktail hour and more music from the string quartet (who knew my son loved Vivaldi?) or watch dancers waltz around the ballroom. We chatted with whoever sat near us--once our mostly English fellow passengers heard our American accents, they were friendly and curious about us.
Dinnertime was all semi-formal or formal events on the Queen Victoria with jackets required for the men in the dining rooms and ballrooms. Polite, white gloved staff were plentiful to attend to our every need or request. We relished in the fun of dressing up, dining leisurely and trying new foods and wine each night.
Fairly cool, rough weather accompanied us for our days at sea so we spent most of the time onboard indoors. We spent one afternoon in the thermal baths and aromatherapy rooms. The relaxation area that adjoined the Spa was perhaps the most spectacular view onboard.
We indulged ourselves in decorative fruit carving and chocolate demonstrations, photography galleries, gaming lessons, long afternoons of monopoly (the ships version was the streets of London, of course) and an checked out an assortment of entertainment every evening. The juggler was our favorite performance and the live R & B/Reggae band in the disco had us up on the dance floor late into the night.
Did I mention the casino? It was hard to walk through without stopping for a few quick rounds of video poker but then my son tried his luck at the roulette table and our nightly fun took on a whole new twist. Turns out, my son the doctor, is also a great roulette player! He almost won the tournament.
Roughly half our days cruising we spent on shore, exploring small portal towns and nearby cities. We loved the tiny town of Cintra, Portugal and walking around Lisbon reminded us of our hilly hometown of San Francisco. It too hosts an identical red Golden Gate Bridge.
Spain took us wandering through Seville, and La Coruna and Malaga, the birthplace of Picasso and home to a museum in his honor which houses a collection of Picasso's art throughout his career that we had never seen.
My son and I purposely walked away from the tourist centers and into hidden restaurants to try the tapas and local specialties. We remembered what good traveling companions we were, willing to venture a bit off the beaten path, try new local delicacies and not feel too concerned when our feet got wet on a rainy day.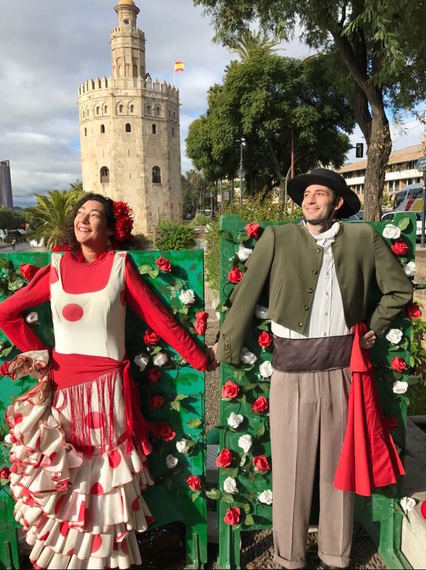 We laughed easily and often and didn't mind too much when a short tour through Tangiers, Morocco ended up focused mainly on the real estate interests of the tour guide and his colleague's ceramic and spice shops. We were impressed with one stop at a coastal cave--its opening to the sea was the shape of Africa.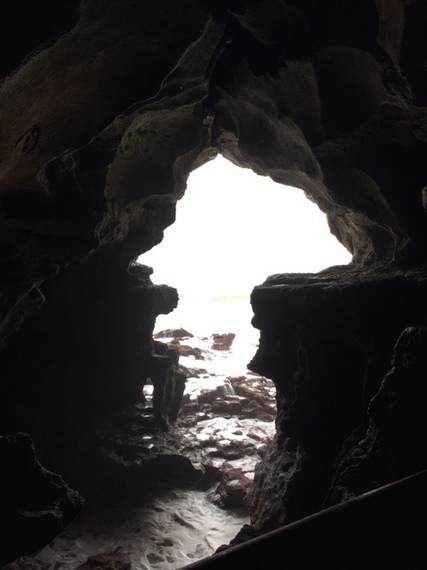 The morning that our lovely Queen Victoria arrived back in Southampton for us to disembark, we were delighted to have one more night's stay in the English countryside before we flew back to reality.
Just a thirty minute ride through the New Forest, we arrived at Chewton Glen. We could hardly believe what awaited us. Just one week before Christmas, the place looked like someone's finely appointed private chateau. Elegant rooms, decorated for the holidays with cozy sofas and beautiful furnishings that made us feel we just walked into a romantic English novel. Our luxurious suite looked out over beautiful grounds and a croquet field.
We treated ourselves to a swim in the indoor pool and massages at the Spa. I took a walk through the vegetable and fruit gardens, that despite the winter climate, was still growing the seasonal greens and herbs for the kitchen.
Our last evening turned out to be one of the most memorable. We started off with drinks in what must be the coziest library in the New Forest. Our dinner was served in a more modern dining room where we proceeded to have a meal that was so exceptional that it made perfect sense when I discovered Chewton Glen was opening their very own cooking school.
My son and I both agreed that the leek truffle soup we had that night was the best soup we had ever eaten. Every course was beautifully presented and incredibly tasty. To be this impressed after being wined and dined for ten days at sea was a totally delightful surprise.
The trip definitely refilled our culture tank and reminded us how important it is to step away from the daily routine, have new experiences and spend time with those we love. We arrived home the day before Christmas, filled to the brim with holiday spirit and good cheer.
Popular in the Community